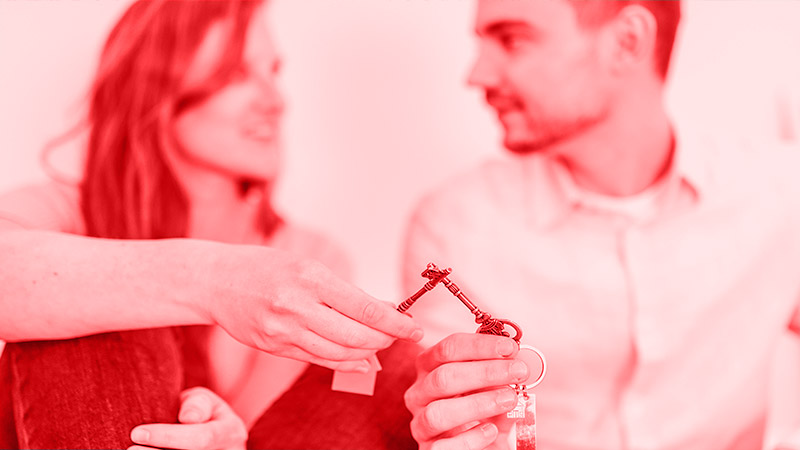 Rumour has it that 50-year mortgages will soon become available in the UK, but understandably, many Brits are unsure about whether they should lock their mortgage in for the next half-century!
For many, thinking ahead to next month or next year is tough.
The average mortgage, which usually lasts 25 to 35 years, can even be daunting.
With 50-year mortgages on the horizon, even more forethought may be required when considering buying a property.
One particular lender has been given the go-ahead to offer such mortgages, and it's got the property market in a fluster, especially where fixed rates are typically available between two and five years.
Are 50-Year Mortgages a Complete Surprise to the UK Market?
While only one lender is licensed to offer 50-year mortgages in the UK, it's rumoured that more lenders will join in quite soon with similar offers.
These could be referred to as "ultra-long fixed term" mortgages.
Of course, the mortgage market has been heading in this direction for quite some time, with some mortgage lenders already offering credit between 11 and 40 years.
What's the reason behind 50-year mortgages getting granted?
It's said that the Government wants to promote intergenerational lending to assist younger investors in entering the property market.
50-Year Mortgages UK – What's the Catch?
A 50-year mortgage comes with a longer repayment period, providing better cashflow each month.
But, and it's a big one, 50-year mortgages are more expensive than regular-term mortgages.
Advantages of 50-Year Mortgages
Despite the higher rates attached to long-term loans, they've still received a lot of public interest.
A 5% deposit is required in most instances, which is highly attractive to first-time buyers trying to get onto the property ladder.
With fluctuating interest rates causing uncertainty, it is no surprise that the fixed rate is attractive.
Another drawcard for 50-year mortgage providers is that they can offer property buyers less stress and greater convenience, as they won't have to worry about remortgaging the home every 2–5 years.
The length of the fixed term also allows people to plan their financial futures with more certainty.
Knowing your mortgage monthly instalments for the foreseeable future can be a comfort.
Of course, there's the issue of financial stress tests that borrowers have to pass to get the mortgage they apply for.
This test determines if they can afford the mortgage if there are upward changes to the interest rate in the future.
This may not mean that lenders no longer bother with stress tests, but the basis of these tests may make it simpler for borrowers to pass them.
Restrictions on how many borrowers can access will certainly apply.
Disadvantages of 50-Year Mortgages in the UK
One of the biggest downsides of a 50-year mortgage is probably the risk involved.
There's simply no knowing how a person's financial situation or even living situation might change in the next 50 years.
And there may be hefty repayment charges if you wish to settle the amount earlier.
A possible disadvantage to be aware of is that while rates are astronomical and ever-increasing right now, that's not to say it will always be that way.
Some borrowers may lock themselves into a fixed rate for the next 50 years, only to find that rates drop in the near future to lower than their current fixed rate.
It's thought that if lenders consider waiving early repayment charges on their long-term fixed mortgages, they may become even more popular.
They may even become more popular if it's possible for borrowers to acquire more than 15% of their mortgage above 4.5 times their income, but right now, that's speculation.
Those who are looking to buy a family home to live in for the rest of their lives will find the 50-year mortgage a very viable option.
How Will Brits Respond to the 50-Year Mortgage?
One of the big questions surrounding 50-year mortgages is how Britons will accept it, if at all.
Industry experts imply that it may remain a niche product because the general British mindset is on two-year fixed-rate mortgages.
Lenders and banks typically see longer-term loans as riskier, so the criteria to qualify may be fairly strict, or some lenders may simply not be keen to offer such products.
The consensus is that the 50-year mortgage will appeal to certain customers based on their unique financial situation and stage of life.
Some say that there are rumblings of a new product that may come after the 50-year loan, where children can inherit property with an existing mortgage to get into the property market.
There's always the risk that inheriting children may not afford the instalments of the existing mortgage, which could mean it's a while before such a product hits the market.
50-Year Mortgages UK Conclusion
Whether a 50-year mortgage is for you will come down to the intricacies of your personal financial situation.
To ensure that you make the right financial decision for you, it's recommended to chat with a qualified and experienced mortgage broker who can present the various options available to you and assist you with making the right choice.
FAQs
How Does a 50-Year Mortgage Work?
When a mortgage is spread over 50 years, the monthly instalments will be around 50% of what would be on a standard-term mortgage.
Borrowers can then expect to have more cash flow for everyday life.
Related mortgage guides: 
Is a 50-Year or 30-Year Mortgage Better?
A 50-year mortgage may be more appealing because it comes with slightly lower monthly instalments than a 30-year mortgage.
The disadvantage, however, is that you'll be paying off the property for longer and may have higher fees to pay.
Are Banks Offering 50-Year Mortgages?
Currently, only one mortgage lender, Perenna, is offering 50-year mortgages, but it's believed that other lenders and banks will offer similar products in the future.
Call us today on 01925 906 210 or contact us to speak to one of our friendly advisors.