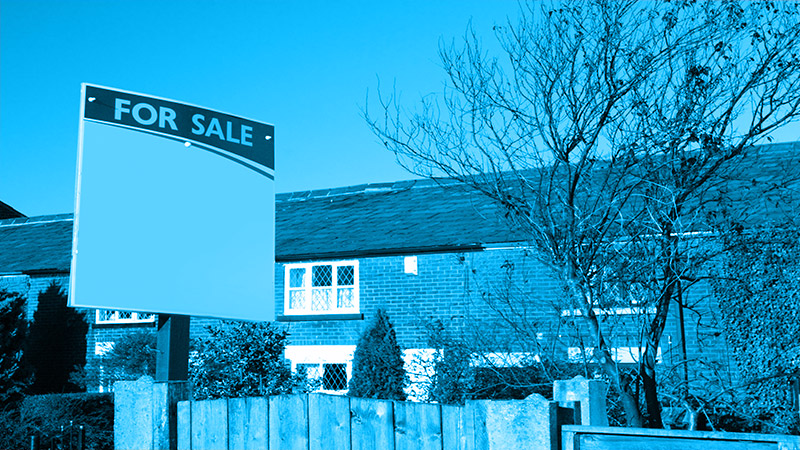 A mortgage offer usually lasts between 3 and 6 months from the day it's issued.
The mortgage offer's length can vary from lender to lender, and knowing how long it's valid can help you make the necessary plans to finalize your home purchase.
Read on to learn more about mortgage offers in the UK.
What Is a Mortgage Offer?
A mortgage offer is a formal document or confirmation that the lender will lend you the agreed amount needed to finance your home purchase.
It's a binding contract between you and the mortgage lender.
You'll only get a mortgage offer after you have completed your mortgage application and the lender has assessed your circumstances, including income and ability to afford mortgage repayments.
The mortgage lender will also conduct a valuation of the property you plan to buy to ensure the mortgage loan is equal to the property's value and you're paying a fair price in line with the market average of similar properties.
How Long Will I Wait for A Mortgage Offer?
It can take around 2 to 6 weeks to receive a mortgage offer after you accept an agreement in principle and complete the application.
The lender will conduct underwriting checks during this period, including an in-depth assessment of your credit history and financial situation.
The lender will ask for information like:
Payslips for the last three months from your employer
Proof of identity like a driver's license or passport
Bank statements from the last three months
Copies of utility bills from the last three months
A P60 form from your employer
Depending on your situation, the lender may require other documents.
For example, if you're self-employed, you may need to provide accountant-certified business account statements and SA302 tax returns for the last two years.
If you rely on benefits like universal Credit or disability allowance, you'll need to prove that it's a long-term income source.
How Does a Mortgage Offer Differ from A Mortgage in Principle (MIP)?
A mortgage in principle (MIP) is a theoretical mortgage offer that helps guide you in your search for a suitable property.
It's also called an agreement in principle or a decision in principle and is provided after you apply for a mortgage and pass the credit check and lender's eligibility requirements.
The MIP is a written statement from the mortgage lender outlining how much they can lend you to buy a property.
Since it's not an actual mortgage offer, it gives you an idea of the deal you can obtain if you commit to a full application.
A MIP is useful in convincing estate agents and sellers you have a serious intent on buying the property.
Unlike a mortgage offer, a MIP usually lasts 30 to 90 days after it's issued. It doesn't guarantee that you'll receive a mortgage offer and the interest rate, term, amount and mortgage features are all subject to change at this stage.
The MIP can simply be a gateway to the next stage, and you don't even need to apply for a mortgage with the same lender you get the MIP from.
What Is Included in A Mortgage Offer?
A mortgage offer confirms the amount the lender is willing to give you, the term you need to repay and the interest rate.
It's a big step in the right direction on your journey to owning a home and will contain information like the following:
Your details like name, address and age
Information about the property you intend to buy
Important details on the financial commitment you're about to make
Details of the consequences of failing to make repayments
What Happens After Receiving a Mortgage Offer?
You'll get an official period of reflection after receiving the mortgage offer to consider the terms and decide whether to accept, usually around 7 days.
You can cancel at this stage, but it may cost a fee. Once you've accepted the offer, you can move on to the next stage, which involves exchanging contracts.
Before exchanging contracts, a few things must happen, including agreeing on fittings and fixtures, ensuring you've done a building survey and having building insurance.
You must also ensure you have the finances ready to complete the transaction, including your deposit and mortgage offer.
The process also involves a lot of legal stuff or conveyancing before you can buy the house.
You can only proceed with exchanging contracts or legally committing to the house purchase and getting the keys to your home after your solicitor's and the seller's solicitors are happy with the transaction.
The length of the mortgage offer provides enough time to complete the legal stuff before it expires.
What Should You Do When a Mortgage Offer Expires?
Sometimes issues like unexpected delays can make it impossible to complete a sale before the mortgage offer runs out. Start by contacting your mortgage provider as soon as possible.
Most lenders are understanding and can offer you an extension on the mortgage offer.
However, you must contact the lender before the mortgage offer expires since they may require a few weeks to sort things out, which can involve additional fees.
Extensions can last around one month, allowing you to complete the purchase of your new property.
If you wait too long to notify the mortgage provider of the delay or they're not willing to offer an extension, you'll need to reapply for a mortgage.
If your situation hasn't changed, you'll likely get approved for a new mortgage quickly.
You'll go through the same checks again but may have to pay the solicitor again and arrange another valuation.
How Long Does A Mortgage Offer Last? Final Thoughts
Getting a mortgage offer is a significant milestone when buying a house, but there's still work to do before completion.
The clock starts ticking as soon as you get the offer, and you must ensure you complete the purchase within 3 to 6 months or your lender's specific timeframe before it expires.
An extension is better than a new application if a delay is unavoidable, especially if your situation has changed.
Ensure you consult a mortgage advisor or broker to help you navigate the process and even get you an extension if needed.
Call us today on 01925 906 210 or contact us. One of our advisors can talk through all of your options with you.