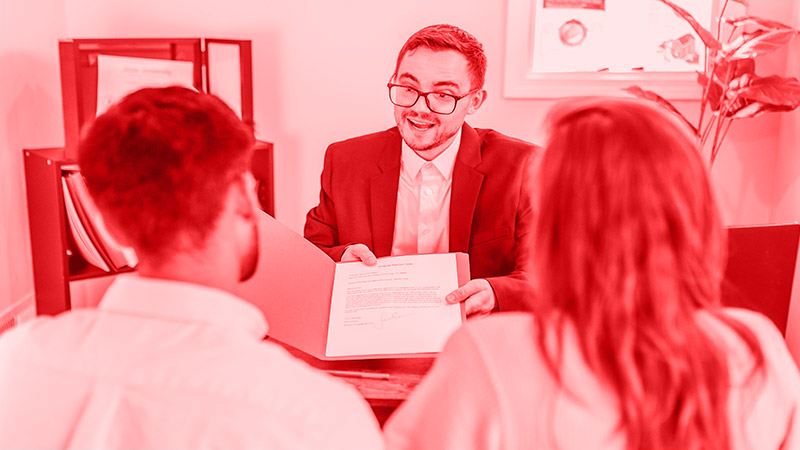 Mortgage brokers are professional individuals who know everything there is to know about mortgages.
When acquiring the services of a mortgage broker in the UK, you can rest assured that you'll learn about all the most viable mortgage options available.
Selecting the ideal mortgage deal for you can be a daunting experience, especially if all the lenders and their packages seem similar.
With a mortgage broker, you can cut through the noise of mortgage comparisons and get advice on which options suit your financial situation.
Below, we feature the ins and outs of using a mortgage broker and mention some of the leading names in the UK.
Do I Really Need a Mortgage Broker?
No law says you must hire a mortgage broker, but it's recommended.
Mortgage brokers are qualified advisors tasked with getting their clients the best mortgage deal possible.
Mortgage brokers are also qualified individuals.
They must have qualifications to practice, and they're regulated by the Financial Conduct Authority (FCA).
While brokers can advise on all types of lenders and mortgages, it's good to note that some lenders only deal directly with clients, so they may not have access to every deal out there.
Before knowing if you really need one when you're buying a property, you'll need to consider several things.
First and foremost, if your situation is unique, you may want to consider hiring a specialist mortgage broker.
People with irregular income or a desire to buy a unique property often benefit from the advice and guidance of a professional mortgage broker.
If your situation is considered normal or standard, you can still benefit greatly from using a mortgage broker because they spend their time hunting for the best deals available, ensuring that you're never paying more than you absolutely have to.
A mortgage broker will also handle all of the paperwork, ensure you know about housing and government schemes you can sign up for, and keep tabs on the process to ensure everything progresses swiftly.
Related mortgage guides: 
Benefits of Using a UK Mortgage Broker
There are several perks to using a mortgage broker in the UK. With the right mortgage broker on your side, you can save yourself hassle, stress, and time.
Of course, the main aim is also to cut back on the costs of buying a new home.
Competent mortgage brokers won't just parrot mortgage company information. Their knowledge goes far deeper than that.
They will have an expert understanding of the industry and be able to recommend lenders most likely to approve your application based on a quick overview of your financial situation.
Fees are normal when using a mortgage broker.
Usually, buyers will pay a fee to the mortgage broker for their services and collect a commission from the lender.
Some estate agencies or mortgage companies offer mortgage broker services free to the buyer and only collect a commission from the lender.
Your mortgage broker isn't guaranteed to be a miracle worker, though.
Some lenders make it a rule to only deal with a direct buyer, which means you won't be able to use a broker to access such deals.
That said, and it's often the case, some mortgage advisors have access to mortgage deals that are not open to direct customers.
Overview of advantages of using a mortgage broker:
Professional brokers are focused on finding the best deal for you.
Tied brokers may be able to organise lower interest rates and certain incentives for you.
Your broker may recommend a solicitor to hire when purchasing a property.
Brokers act as an intermediary between the buyer and lender, which means that you won't find yourself accepting terms or agreeing to deals that you don't entirely understand. Your broker will explain everything to you.
Mortgage brokers do all the legwork during the mortgage setup. This includes making calls, doing progress checks, gathering documents, and ensuring that the mortgage application goes through timeously.
Finding the Best UK Mortgage Brokers
If you're looking for a mortgage broker in the UK, you will find that there are thousands registered.
Here are a few ways you can find the best mortgage brokers available to you:
Local Estate Agency
If your local estate agency buys and sells homes, they may have their own in-house mortgage brokers.
Using a local mortgage broker through the agency you wish to buy a property can save time and money and give you peace of mind that the broker has a vested interest in ensuring your deal goes through.
Using Comparison Sites
Several online platforms will allow you to input your requirements, and the system provides you with a list of options to consider.
In most instances, mortgage brokers on comparison sites are legitimate.
Check Review Sites
Finding excellent reviews for mortgage brokers online is a great way to get insight into the type of service they offer and what to expect.
You will also know which mortgage advisors to avoid.
Personal Recommendations
Word of mouth is a powerful way to find the right mortgage advisor.
Perhaps a family member or friend had a great experience with a particular mortgage broker.
They can help you connect with them and get the ball rolling.
Related reading: 
What Qualifications Should a Mortgage Broker in the UK Have?
You may want to ensure that your mortgage broker is a reliable, transparent and experienced individual.
Simply trusting that someone is a qualified and approved mortgage broker would be risky.
If you wish to check the qualifications of your mortgage advisor, they should have a level 3 qualification.
Some mortgage brokers have a Certificate in Mortgage Advice and Practice diploma, also referred to as a CeMAP diploma.
This is a higher level qualification and indicates more experience in the industry.
Best Mortgage Brokers in the UK Conclusion
Finding the best mortgage brokers in the UK takes a bit of time and forethought.
Opt for mortgage advisors who are qualified, experienced, and come with good reviews and reputations in the industry.
Call us today on 01925 906 210 or contact us to speak to one of our friendly advisors.