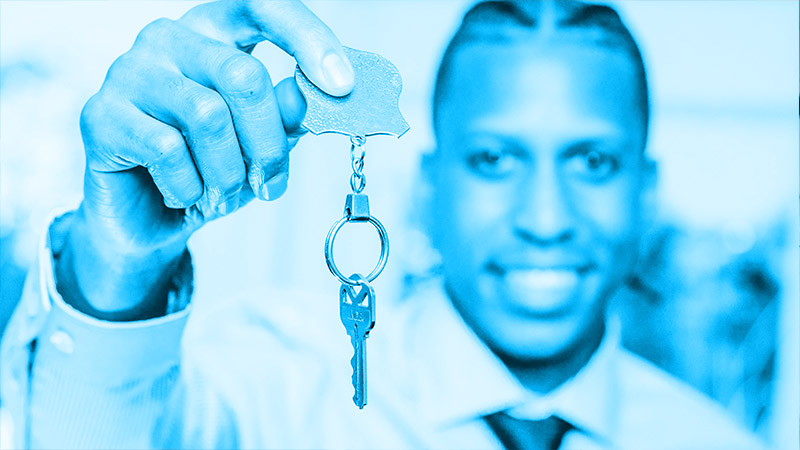 According to the Office for National Statistics, in 2019, 33% of the total UK workforce (around 10.6 million people) worked in key worker positions.
That's a large portion of the population that may want or need to buy housing.
Key workers are notoriously paid less than their worth, and if you're a key worker, you may experience this too.
If you work in the UK as a paramedic, doctor, nurse, care worker, social worker, educator, public serviceman, police, or crime agency staff member, you're considered a key worker.
While your responsibilities are sure to be tough, there are several perks to being a key worker in the UK, with various housing schemes being one of them.
You may think that a key worker housing scheme makes homeownership easier, and it does.
But you still have your work cut out to ensure that you find the right key worker housing scheme option for you and figure out which mortgage lenders will likely approve your application in conjunction with the housing scheme.
Below, we look at the various ins and outs of key working housing schemes and what you can expect.
Understanding how these schemes work and how you can get a mortgage through one of these schemes will help you invest in a property with confidence.
Are You Eligible for the UK Key Worker Housing Scheme?
One of the first things you need to consider is if you're eligible for the key worker housing schemes that are available.
Not everyone is eligible for the key worker housing scheme just because they're key workers.
You'll need to meet certain eligibility criteria to qualify.
The requirements to qualify include:
Your annual income must be £60,000 or less.
You must be permanently employed and have proof thereof.
Your retirement cannot be less than 5 years in the future.
At least 5% deposit is required, and you'll need to prove that you have this amount or how you will raise the amount.
Proof showing that an affordable home cannot be bought at an affordable rate without financial aid within a reasonable travelling distance to work must be given.
Citizens of the UK, applicants with indefinite leave to remain, or EU/EEA citizenship is preferred. That said, applicants without indefinite leave to remain can qualify in certain situations.
Certain housing schemes only support first-time buyers, but this is not always the case.
To apply, you will need a valid form of ID.
What UK Key Worker Housing Schemes are Available in 2023?
Several housing schemes are available to key workers in the UK; some are open to other individuals, too, not only key workers.
The best way forward is to have a good understanding of the mortgages and schemes available, as certain ones may not specifically be advertised for key workers, but are ideal for such individuals.
1. Right to Buy
If you live in a council house or have social housing in the UK, you may be able to purchase the property at a large discount if you've lived in it for 3 or more years.
The longer you've lived in the home, the bigger your discount will be.
This scheme aims to build a new low-cost home for every home bought.
Not all homes have this option, but it's worth investigating.
2. Shared Ownership
You can consider shared ownership if you can't afford a mortgage on 100% of the property.
With a shared ownership scheme, you can buy a portion of the home between 25% and 75%.
You'll then pay rent towards the balance of the property value.
Through stair casing, you could buy a higher home value later on.
It's common for these properties to come with a 99-year lease, but this is not always the case.
Related mortgages guides: 
3. Help to Buy Equity Loans
To qualify for Help to Buy equity loans, you'll need to be a first-time buyer and have a 5% deposit available.
This scheme is ideal if you want a mortgage but don't have a lump sum to use as a deposit.
The government loan provided covers the rest of the deposit amount.
For 5 years, you won't pay interest on the government portion of the loan.
You won't have to make your first payment on that portion of your finance for the first 5 years of your mortgage.
4. 95% Mortgages
This government-backed guarantee mortgage allows buyers to purchase a home with only a 5% deposit.
5. First Homes Scheme for Key Workers
The First Homes scheme for key workers was introduced in 2021.
Most key workers in this scheme can buy a home at 30% less than its market value.
The next buyer of the home will also get the same discount.
This scheme is in place to help the community benefit from buying homes below market value.
Related reading: 
Can Key Workers with Bad Credit Qualify for Housing Schemes in the UK?
While it's not impossible to get a mortgage or qualify for a key worker housing scheme, having a poor credit history may make it difficult to qualify for a scheme.
Before applying for a housing scheme or mortgage deal, take the time to check your credit score.
If your credit score is poor, you can do a few things to increase it, such as paying down debt, paying accounts on time, and ensuring that your information with the various credit bureaus is correct.
How to Get Onto a UK Key Worker Housing Scheme
If you want to get onto a housing scheme, you'll need to search your local council for relevant schemes.
You can also consult with a property expert or mortgage broker, who can advise you of the relevant schemes you qualify for in your area.
Key Worker Housing Scheme Conclusion
If you're a key worker in the UK and want to cut back on the costs of buying property or need a bit of financial relief so that you can buy a home comfortably, take the time to investigate the various housing schemes in your area.
Consult with a mortgage expert on the options available, too.
Call us today on 01925 906 210 or contact us to speak to one of our friendly advisors.