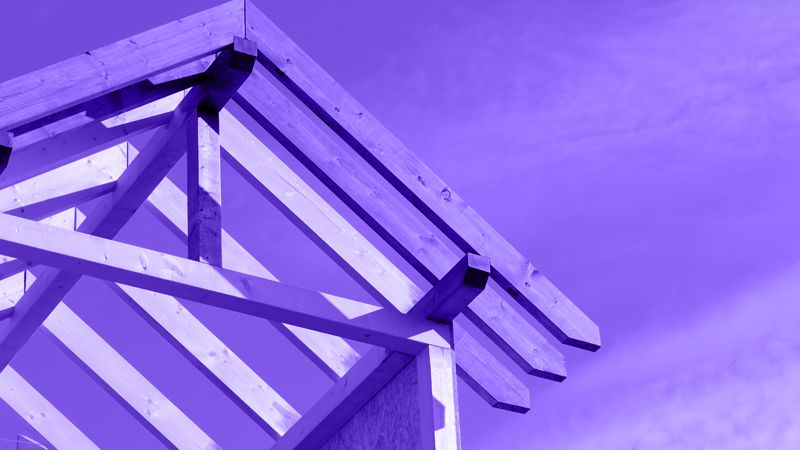 Sometimes the best business investments are simply overlooked because most people never think about them.
On the other hand, some investors make great investment decisions because they look where no one is looking for opportunities.
One such investment opportunity is building on green belt land.
That said, while building on the green belt may be profitable, it's important to be aware of its various regulations.
What is Green Belt Land?
The 'green belt' is a term used to describe UK-protected countryside and open space.
Government policy also uses this to describe areas of land that should be protected.
It is not given to individual pieces of land but rather large sections of connected space surrounding towns and cities.
The idea of having green belt land was first considered in the 1930s but was only set in place by local authorities with the passing of the Town and Country Planning Act of 1947.
The National Planning Policy Framework determines that the green belt legislation was implemented for five simple reasons.
The legislation is purposed with:
Ensuring there is no risk of large built-up areas unrestricted growth.
Preserving the unique characteristics of historic towns.
Creating a barrier between towns, preventing them from merging.
Protecting the countryside from encroachment.
Encouraging the recycling of derelict and other urban lands for urban regeneration.
While some love to hate greenbelt areas because they restrict the growth of building development, most still agree that the five objectives listed above are important and must be adhered to.
Where to Find Green Belt Land
One of the purposes of setting green belt areas aside is to prevent urban sprawl from eating up the countryside.
Unsurprisingly, some major green belt areas are on the outskirts of the major cities: Birmingham, Newcastle, London, and Manchester.
Green Belt vs Greenfield Land – What's the Difference?
Green belt land has tight restrictions to protect it against unnecessary development.
Greenfield land is different because it is a space that's never been built on previously and, in most instances, is used as grassland or for agricultural purposes.
It's not uncommon for people to confuse the two. But greenfield land is less protected than green belt land.
Am I Allowed to Build on Green Belt Land?
If you want to build on green belt land, you must be prepared to get planning permission beforehand, as the level of protection in these areas can be quite high.
That said, it is still possible to build on green belt land. And because of this, investors have asked Government to clarify which areas are green belts.
As it turns out, some aren't entirely sure what is and what isn't green belt land.
People often get confused because they believe that green belt land has agricultural or ecological value or protects wildlife.
This, however, is not the truth. Green belt areas are purely to limit development and don't have to have any value to offer other than that.
Green belt development regulations should be understood before you think about carrying out any property development in those areas.
Building on Green Belt Land – Rules & Regulations
The first thing to be aware of is that you cannot build on green belt land on a whim.
For local planning authorities to authorise it, the circumstances must be exceptional.
In most instances, any development in green belt land is banned.
Sports and recreation facilities (outdoor)
Agricultural buildings
Replacing an existing building for the same use
Alterations or extensions to current structures
Provision of affordable housing
The Ministry for Housing, Communities and Local Government published the expected guidelines for protecting green belt land in 2018.
These guidelines stipulate that the need for affordable housing in a community is not a suitable enough reason to get building approval.
An official assessment will be carried out with the following in mind:
Flood risk
National parks
To provide sites for scientific interest
Areas of outstanding natural beauty
Heritage coasts and heritage assets
Protected sites
It must be stated that it's no easy feat getting planning permission to build on green belt land, especially if you're hoping to build multiple properties.
It's interesting to note that the guidelines state that one-off, isolated homes may be allowed if they are of exceptional quality that deems them outstanding or innovative.
Quick help mortgage guides: 
Increase in Building Projects Approved in the UK Green Belt Land Areas
The local authorities received applications for 35,000 homes in the green belt area in 2020.
While not all were approved, it is good to note that 24,000 structures have been constructed in green belt land in the UK over the past 10 years.
However, 35% of the green belt is still reserved for agricultural operations.
There's a bit of controversy over approving some building permissions in the green belt land areas.
Some believe that the Government is trying to keep up with new build property targets and the "exceptional circumstances" clause makes it easier to get approval – in some instances.
In most instances, "brown field sites" are prioritised for development. Brown field sites are areas that were previously used for industrial purposes.
Green belt boundaries previously set in place seem to have been extended to create a little—more room for housing development.
And this is where it benefits investors who want to invest in property development in a non-mainstream way.
Building on the Green Belt Last Word
Property investors interested in new investments and opportunities for unique developments should consider looking into building on green belt land.
Despite the hassle it can be to set the planning permissions in place, it may be well worth your time.
Call us today on 01925 906 210 or contact us. One of our advisors can talk through all of your options with you.
Further reading: