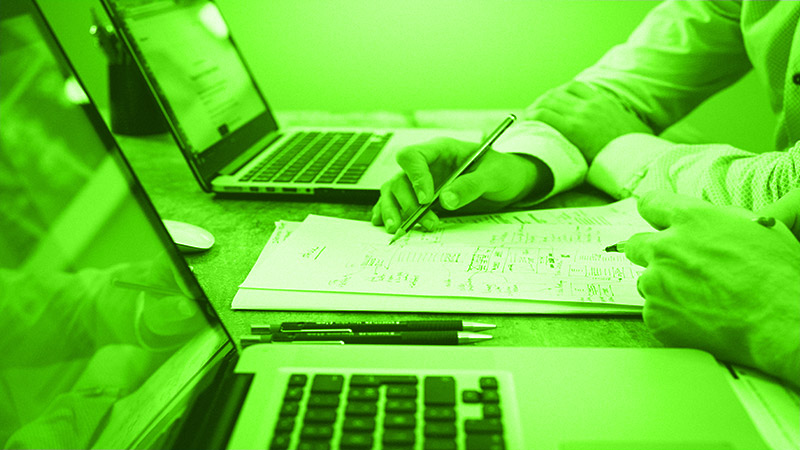 Owning a property, or at least paying a property off, is a dream for many people in the UK.
If you've landed the mortgage required to buy the property of your dreams, you'll undoubtedly be walking on air.
But there comes a time when remortgaging your property loan might make sense and the stress associated with it could knock the wind right out of your sails.
Remortgaging is done for several reasons, as follows:
To get a better interest rate
The value of the property has increased, and the owner wants equity released
The property owner's financial situation has changed, and they can afford to pay more of their loan off each month
They want to use the additional funds for home improvement that will essentially increase the value of the property
They're in debt and need the additional funds for debt consolidation
Regardless of your reasons for remortgaging, there is a process to follow and hoops to jump through.
And because of this, many homeowners want to know if a solicitor is required when they decide to remortgage.
Yes, You Need a Solicitor to Remortgage!
If you're wondering if you need a solicitor to remortgage your property, the answer is a great resounding YES!
You won't need a solicitor if you're simply switching lenders, but if you're remortgaging the entire loan, there's more legal work involved, and a solicitor is required.
Remortgaging solicitors are referred to as Conveyancing Solicitors.
In addition to remortgaging, you can do more with a solicitor.
With the help of a solicitor, you can add an owner to your mortgage (ownership change), which requires legal documents to be generated.
You can also remove an owner and become the sole landlord. These changes require many boxes to be checked.
Keep in mind that remortgaging can take up to two months to process.
However, if you're transitioning from one product to another with the same lender, some verification steps can be skipped, and the process can be completed quicker.
Should I Pay for a Conveyancing Solicitor or Use a Free Service?
Everyone wants to save money somehow, and it's much the same regarding remortgaging, but saving money doesn't always put you in the best position.
For example, many property owners are confronted with conveyancing solicitor costs and seek free services.
Many brokers and lenders offer free legal help packages, and while they're alluring, they're not always worth your while, especially in a scenario where time is of the essence.
When conveyancing services are offered for free, they're usually basic services that are slow and laborious to complete.
If you want your remortgage handled quickly, efficiently, and professionally, paying for the help of a qualified conveyancing solicitor who will focus directly on your case is the best solution.
What Does a Conveyancing Solicitor Do for You?
In the UK, there are several boxes to check when remortgaging.
Your ID will need to be verified but it extends beyond that, too. Leasehold checks and bankruptcy checks also apply. Your solicitor will ensure that everything is taken care of.
Of course, you'll need to meet the criteria to qualify, and your mortgage solicitor can assist you by doing the following:
1. Get An Account Overview
The current state of your financial deal is important for new lenders to determine what type of risk you pose them.
Your solicitor will acquire an overview of your account from your current lender, featuring your latest balance, interest accrued, and penalties for exiting (this is called a redemption statement).
2. Be a Reliable Witness
All legal paperwork must be signed and checked.
Your final signature also needs to be witnessed. Your solicitor can serve as a reliable and trusted signature witness.
3. Manage the Finances
In the case of releasing equity, your solicitor will act as a legal manager of mortgage funds that are used to pay off the existing loan and then ensure that the balance of the funds is transferred to you.
Having a solicitor managing the finances ensures that the funds are directed as required, with no hiccups along the way.
4. Land Registry Checks and Updates
Your solicitor will do a Land Registry check to ensure that there's nothing strange on the property deeds and that nothing has changed.
If there are any irregularities, your solicitor can assist with ensuring they're sorted out as quickly as possible.
5. Review all Legal Contracts and Advise
You can expect your solicitor to read through the entire mortgage offer, indicating areas that need attention and explaining confusing fine print.
Mortgage terms can be confusing, and this service can save you the hassle of getting into a contract that's unfair or confusing,
6. Land Registry Paperwork Filing
Once all the paperwork is done, your solicitor will file the remortgage paperwork with the Land Registry.
During this process, they will legally confirm that the previous mortgage is paid off and ensure that the property title is updated legally.
The Legal Cost of Remortgaging in the UK
There are several factors that impact the legal costs involved in remortgaging. In most instances, it could cost anything up to £1,500.
Factors that influence UK remortgage costs include:
The cost of the new loan
Property searches carried out by you and your lender
How speedy lenders are with their paperwork
Ownership transfers
Whether you intend to buy out a co-owner
On top of the remortgaging fees, you'll also have to pay conveyancing fees, Land Registry fees, bankruptcy search fees, and title copy fees as follows:
Conveyancing – anything between £300 and £1,500
Land Registry fees – anything between £20 and £910
Bankruptcy searches – this costs £2 for a regular search and £3 for a priority search
Title copy fees – an official title copy costs £12
Do I Need a Solicitor to Remortgage My UK Property? Conclusion
Take the time to choose a remortgaging solicitor in the UK who has the experience, works on your side, and takes the time to ensure that you understand the process and fine print.
A remortgage is a financial decision that requires forethought, guidance, budgeting, and understanding.
Ready to remortgage?

Whether you want remortgage to find a lower interest rate, or raise money for home improvements, we may be able to help you find a better rate.
Call us today on 01925 906 210 or contact us to speak to one of our friendly advisors.