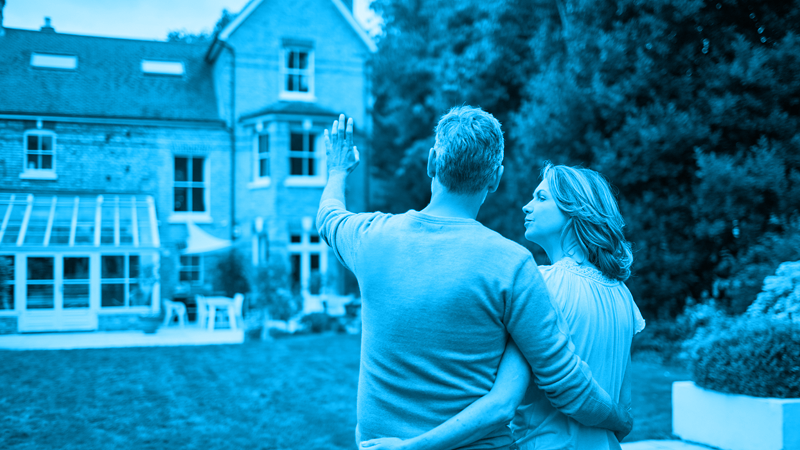 If you're a homeowner, your home is likely one of your most significant assets and a rich source of cash.
The equity you have in the property, or the portion you own outright, increases over time as you make mortgage repayments and if the value of your home rises.
You can borrow against the equity built up in your home and use the funds however you like, including buying a second property.
Here's everything you need to know about buying a second property using equity.
Releasing Equity To Buy A Second Property
If you own your property outright, you can unlock the equity by borrowing against your home in what is known as an unencumbered mortgage.
You can use the capital as a deposit for your new property or buy it outright if you've already saved up a hefty amount over the years.
If you still have a mortgage, you can do this by remortgaging and accessing a sum more significant than the amount required to pay off your current loan.
Applying for a remortgage is similar to applying for any mortgage.
You'll need to convince the lender you can afford to repay the refinanced mortgage and the debt secured against the new property.
The remortgage and second mortgage application can be with the same lender or two different lenders.
If you're over 55 years and have repaid your mortgage or have some outstanding mortgage, you can use an equity release plan to access the money tied up in the property.
Unlike conventional loans, it involves repaying the money when the property is sold, usually following a move into care or death.
How Much Equity Do You Have?
The first step towards buying a second property using equity is determining how much money you have invested in your existing home.
The level of equity you have equals the valuation of your property minus any current mortgage.
Most mortgage lenders determine how much money they can lend you based on your loan-to-value (LTV) ratio.
The LTV is the mortgage balance secured against your home and is expressed as a percentage of the property's value.
For example, if your home is worth £100,000 and your outstanding mortgage is £75,000, your LTV ratio is 75%. Your LTV will impact the deal you get on your remortgage.
Lenders generally offer better deals to applicants with lower LTV because they offer more security, and you can get low-interest rates and more affordable monthly repayments.
What Property Are You Buying?
The property type you're planning to buy using equity and what you plan to use it for will be essential factors when negotiating with the lender.
You can purchase various property types with funds from your equity, and lenders will determine which one you qualify for based on your affordability.
The main ones include:
Buy to let, where you buy a different property and rent it out to tenants.
Holiday lets, where you buy a property and rent it to people for holidays or on a short-term basis.
Second homes or holiday homes, where you buy a second property and use it in addition to your second home.
Commercial property, where you buy a property for use as a business, like an office or shop.
Lenders will also be interested in the building type.
Most mortgage providers prefer properties constructed with bricks and mortar and consider anything else as non-standard construction.
What Are Your Circumstances?
Your income, employment situation, and credit profile will impact the deals you qualify for and the mortgage products available to you when buying a second property using equity.
Income
When taking out a new mortgage or remortgage to buy a second property, your earnings determine your affordability.
You'll likely have a larger mortgage than the existing one, and you'll need to show the lender you can afford repayments on the two loans.
Most lender cap how much you can borrow at 4.5 times your income, but under the right circumstances, you can find providers who stretch to 5 or 6 times.
If you earn a low income, there are low-income mortgages from specialised lenders who allow you to use supplemental sources like assets and benefits in addition to your salary to increase your borrowing potential.
Employment
While most lenders prefer borrowers in full-time employment, others specialise in self-employed borrowers and contractor agreements.
The main difference is how the income is assessed and how you'll need to evidence it.
Instead of payslips or pay stubs, the mortgage lender will look at your bank statements, tax returns or profit and loss statements if you're not formally employed.
Credit Profile
Today many specialised mortgage lenders help people with credit issues remortgage to buy a second property.
Unlike traditional lenders who reject your application if you have bad credit, specialist lenders are happy to consider your situation and offer tailored deals.
Can You Use Equity From An Inherited Home To Buy A Second Property?
Yes. You can easily release equity from an inherited home provided probate, or the legal process that gives recognition to a will, has taken place, and you have become the legal owner of the property.
Most lenders require you to have owned the property for at least 6 to 12 months, but others can remortgage sooner.
If there are other owners or beneficiaries of the inherited property, they'll need to be on the mortgage, or you can buy their share of the property as part of the remortgage.
Using Equity To Move
You can move to a new home without selling your property through a let-to-buy mortgage.
It allows you to let your current property to tenants and raise funds to put down a deposit or buy a new home.
You can even ask your lender to port your mortgage, where you transfer the deal to the new property, if you have a reasonable rate on the current mortgage.
How To Buy A Second Property Using Equity  Final thoughts
If you're considering buying a second property using equity, it's best to consult a mortgage advisor with experience arranging such deals.
They can help you find the best deal for remortgaging and purchasing your new property while providing personalised advice and guidance based on your circumstances.
Call us today on 01925 906 210 or contact us. One of our advisors can talk through all of your options with you.