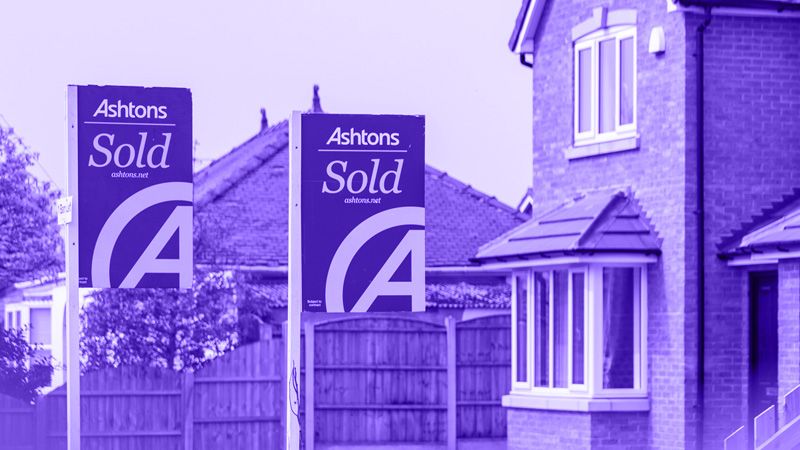 Certain career paths, such as choosing to become a doctor, whilst ultimately rewarding do also have some complications including lengthily training requirements.
In addition, once working, it is common for training contracts to be in place for many years whilst the continued learning takes place as well as other factors being at play throughout a doctor's career such as choosing to work as a self-employed locum GP or diversifying into training for example.
In this post, we will explore the complex circumstances that doctors often face when looking to apply for a mortgage, as well as options available to junior doctors in order to take their first step on the property ladder.
Why Do Doctors Face Challenges When Applying for a Mortgage?
There are many factors that can lead to complicated earning projections for doctors over time as their career develops such as:
Pay scales within the NHS – A doctor's salary may initially be fairly low and therefore affordability criteria may be challenging to meet, however as training and development progress a doctor's salary should be bolstered, which a mortgage applicant would wish to be noted by the lender.
 Multiple, complex incomes – Senior practitioners and consultants may have multiple income streams such as training or lecturing income, awards and income from private practices.
Self-Employment – As discussed it is common for doctors to become self-employed, which can add complications such as proving income as well as burdening additional costs such as insurances.
Therefore for a doctor's application to be fully assessed for borrowing potential is it highly recommended that they seek the advice of a specialised mortgage broker in order to support initial research, ensuring that lenders are selected to be approached and support throughout an application and compare the best rates and terms for a mortgage.
Need more help? Check our quick help guides: 
How Much Can Doctors Borrow?
Typically, standard mortgage lenders can offer up to 4.5 times the applicant's income as a total mortgage value, however with some lenders that understand the complexities of a doctor's earnings, the multiplier may increase to 5 or more times the doctor's salary.
However, the actual money that can be borrowed will depend on a range of personal circumstances including the amount of deposit that can be offered, the applicant's credit score and credit history, as well as income levels and current employment status.
What Additional Flexibility Factors do Doctors Need to Consider?
During the early stages of a junior doctor's career, there are likely to be expectations that as part of the training programme different specialities are covered within various hospitals and therefore doctors often are required to move around while their training commences.
Should a doctor wish to be able to purchase a property while completing work-based training across various hospitals, they may require additional flexibility from their mortgage provider in order to rent out the property whilst undertaking placements.
In this scenario, the lender would need to agree to a consent-to-let in order to rent out the property.
Should the placement become longer-term, or relocation is required, the doctor may be in the position to request that the initial mortgage is converted into a buy-to-let mortgage, to enable a second property to be purchased.
If any of these change in circumstances occur it is highly advisable to discuss the options with both the current mortgage lender, as well as a mortgage broker who can access the whole of the mortgage market in order to find the most competitive deal available.
Related guides: 
What Investment Opportunities do Doctors Have?
Doctors may wish to build a property portfolio for investment purposes, especially as they may know many junior doctors coming requiring accommodation.
Rental income is still a popular avenue to explore these days despite the tax and legislation changes seen within the industry over recent years, commonly providing rental yields of around 4.5% per annum.
Should you wish to explore your options for a buy-to-let property, get in touch with our team who can help provide a range of options, at the most competitive rates.
Other Factors to be Aware Of
In this post, we have discussed the long study durations and dedication it takes to become a doctor, however, the impact of this is often large amounts of student debts.
Although doctors can accumulate large student loans or other debts for the costs of their studies and living costs, it is important to remember that student loans do not impact a credit record or the ability to borrow money. The only element that may form part of a mortgage application and the underwriting process is the affordability checks, and therefore the monthly student loan repayments made once earning over the threshold's will be taken into account.
For example, should a doctor now earn £100,000 per annum, wishing to borrow between £300,000 and £400,000 towards a property, they could have their potential borrowings reduced due to repayments of student loans.
Related guides: 
Mortgages for Doctors Summary
In this article, we have discussed a range of factors that can impact a doctor's salary including the expected salary growth, the common income streams that doctors later in the career often diversify to and the likelihood of self-employment within the industry.
Should you be a busy doctor trying to navigate the mortgage market, please get in touch so we can assist you.
Call us today on 01925 906 210 or feel free to contact us. One of our advisors will be happy to talk through all of your options with you.
Further reading: