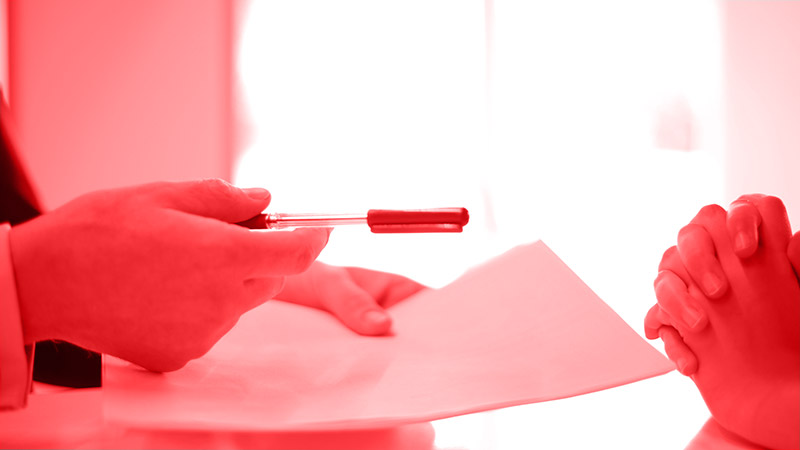 If you've already got one mortgage in the UK but have your eye on another property, you may wonder if it's even possible to have more than one mortgage.
While having more than one mortgage is possible, it's important to note that not everyone qualifies for a second mortgage.
For most, the thought of a second mortgage and the high-interest rates that will come with it can be off-putting.
But according to Reuters, the Bank of England says that Britons are coping with higher interest rates, which the bank pushed from 0.1% to 5% at the end of 2021.
Depending on your financial situation, you may be able to manage a second mortgage, but how do you go about getting one?
The best course of action is to know the qualifying criteria for a mortgage and what you can do to boost your chances of getting one or more.
Second, Third, and Fourth Mortgages – What's the Deal?
For many, applying for a second mortgage follows the same process as the first application, but you'll be required to nominate which home will be your primary residence.
It makes more sense to have multiple buy-to-let mortgages for investment purposes than it does to have several standalone mortgages.
If you're simply buying a second home without stipulating that it's for investment purposes, the financial institution you're working with may have a lot of questions regarding the reasons behind your purchase.
What's great about buy-to-let mortgages is that you won't be limited to how many you can have. However, the issue you may face is how much a lender is willing to give you.
Most lenders have limits per individual, as granting multiple mortgages could be a financially risky path for them.
Limited Companies and Portfolio Mortgages
If you're specifically buying property to use for income purposes, you may want to consider running a limited company for property investment, or to use a portfolio mortgage which puts all the properties in your portfolio under one umbrella mortgage.
With this type of mortgage, it's easier to state your case for borrowing more against your existing property portfolio.
Each portfolio mortgage lender's criteria vary, but you'll need to invest in three or more buy-to-let properties to qualify as a portfolio landlord.
You can expect to go through an affordability assessment to ensure you can afford the mortgage instalments.
Are Commercial Mortgages an Option?
If you're interested in investing in property for income, commercial mortgages may be your best option.
There's no set limit to the number of commercial mortgages a person can have, and it's sometimes easier to get approved for more than one commercial mortgage than for multiple personal mortgages.
Lenders have their own sets of criteria for commercial mortgages, but here's what's generally required:
Minimum deposit of 25% with additional mortgages sometimes requiring up to 35% or more.
Primary applicant must be between 18 and 75.
Trading history of the company required for 2–3 years.
Types of commercial entities that generally make use of commercial mortgages are partnerships, limited companies, offshore companies, LLPs, and sole traders.
You can invest in more than just a residential home for renting out.
Commercial mortgages can purchase shops, retail units, hotels, guest houses, cafés, restaurants, offices, factories, warehouses, and even business parks.
Income Influences How Many Mortgages You're Allowed
It's important to stipulate what you're buying the second property for.
For instance, if you're buying a second home for residential reasons, you can expect the amount you're earning to play a role in whether the mortgage is granted or not.
On the contrary, buy-to-let property mortgages won't consider your personal earnings.
The property's potential income is considered when determining if the property is a worthy investment to fund.
As a general rule of thumb, most landlords aim to charge rentals that cover 125-145% of the total mortgage amount each month.
Stamp Duties
Stamp duties may apply when you get a second mortgage in England or Northern Ireland.
This stamp duty is an additional amount added to the normal rate.
Stamp duties to be expected:
Property up to £250,000: 3%
Property of £250,001 to £925,000: 8%
Property of £925,001 to £1.5 million: 13%
Property of over £1.5 million: 15%
Before You Apply for Another Mortgage, Keep the Following in Mind
If you're not financially stable, even one mortgage can be risky.
Having a second mortgage increases the risk for you and the lender.
You should consider several factors before applying for a second mortgage of any type.
These include:
1. Affordability
Take the time to draw up a complete budget and decide if a second mortgage is affordable.
2. Current Debt
Consider how long it will take you to clear all your debt if you add a new mortgage to the pile.
Are you making a sound financial decision, or should you hold off until you've paid down more of your current debt?
3. Credit History
If you have a good credit score, missed mortgage payments can tarnish it.
In fact, you could find your property being repossessed if you're unable to keep up with payments, which will only damage your future creditworthiness.
4. Justifications for Multiple Mortgages
If the new mortgage is just an impulse buy or ego purchase, you may want to hold off.
Make sure you know what your motivation for getting a second mortgage is.
Is it a personal purchase or is it for investment and income purposes?
Related quick help remortgage guides: 
5. Funds and Available Time
Purchasing a second, third, or fourth property will require maintenance and drum up costs.
Have you calculated the extra financial cost of owning another property?
And will you have the time (or hire someone) to maintain the property?
Can I Have More Than One Mortgage? Conclusion
Having more than one mortgage is entirely possible in the UK, but it's a decision that should be made carefully with affordability in mind.
If you're applying for a second mortgage, consider if a portfolio mortgage or commercial mortgage might be better suited to your needs and requirements.
Call us today on 01925 906 210 or contact us to speak to one of our friendly advisors.