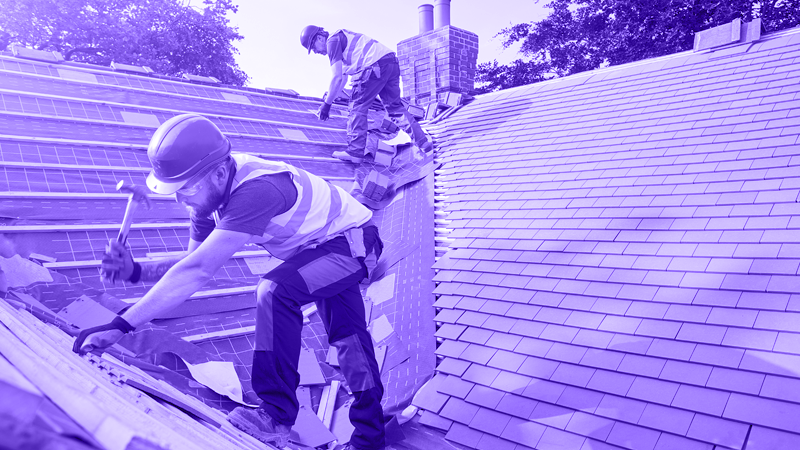 How can you get a mortgage for a barn conversion?
If you are day-dreaming of developing a derelict barn into a residential property but are wondering what is the best process of obtaining finance to turn your dream into reality, you have come to the right place!
There are a number of options when it comes to self-build finances, and this article will guide you through the process of securing finance for your dream development project no matter the size.
How will a mortgage for a barn conversion work?
A barn conversion could be financed by a development loan which is a type of short-term financial product that can be utilised to build a new property or to develop existing properties.
Such loans are a secured type of lending that can be obtained for a range of purposes including barn conversions.
The finance is released in stages and therefore can be an attractive method of borrowing due to the flexibility offered to the applicant. The key stages are as follows:
The purchase of the land and/or barn
Foundations or structural renovation stage
Eaves height completion
Completion of watertight stage
Internal fixtures and fitting stage
How can I obtain a self-build Mortgage for the Purpose of a Barn Conversion?
Due to the specialised nature of barn conversions, suitable options to source the finances for development can be harder to find due to a smaller number of lenders offering such products.
Therefore, the use of a mortgage broker is highly recommended to aid and streamline the process of sourcing an appropriate mortgage product, comparing lenders as well as providing guidance throughout the application process.
A broker can also liaise with the preferred lender throughout the application, therefore reducing the stress and burden upon an applicant.
The application process for a development loan requires gathering lots of information regarding:
The applicant themselves including their current personal financial circumstances
Details of other assets to be used security
A development plan for the project
A documented proposed exit strategy to repay the loan
The prospective lender would review an application in its entirety, sometimes requesting further information if needed and will undertake the usual credit and affordability checks. If successful, an agreement in principle can be issued.
Need more help? Check our quick help guides: 
Can I Still Obtain a Mortgage for a Barn Conversion with Bad Credit?
Unfortunately, poor credit scores will impact the chances of any mortgage application being accepted. If a lender is willing to make a mortgage offer, the terms could be disappointing including high-interest rates.
Should you find yourself in the position of needing a development loan however you have a poor credit history, please feel free to contact our friendly team who will explore all of the options available.
What are the Advantages of Development Finance?
One of the main benefits of opting for development finance is that this type of borrowing can enable access to a higher level of finance than traditional borrowing methods.
Developers can usually borrow up to 100% of the build costs, providing that the total value is within 60-70% of the gross development value. However, as with most lending, the actual figures offered to an applicant may vary depending on their personal circumstances and the details of the project itself.
As already mentioned, with development finance the monies are realised in stages allowing the borrower to draw down upon the finance as needed throughout the project. This enables the borrower to keep the costs of borrowing down as interest is only charged when monies are drawn.
Related guides: 
What are the costs involved with Development Finance?
There are various costs applicable to borrowing via development finance, however, these will vary between lenders. Typically, the costs incurred could involve;
Arrangement fees – These are fees that are calculated as a percentage of the total value of the loan.
Interest – Interest can be charged on a monthly or annual basis, however, in comparison with standard mortgages, the interest rates are higher due to the short-term nature of development finance. Although, as already discussed, the flexible way that interest is charged is likely to be more cost-effective compared to other methods of borrowing.
Exit fees – Exit fees can be payable on repayment of the loan. This type of fee can be calculated in different ways, either as a percentage of the value of the monies borrowed, or the total value of the project.
Broker fees – Broker fees may be applicable if a broker is used, however, the fees will usually vary between companies.
It is always worth checking the fees applicable and other terms of lending before committing to an offer.
Again, the use of a specialised broker could be a lifeline in providing assistance with the comparison of offers between lenders and proof-reading the small print of any offer, ensuring that there are no hidden fees.
Related guides: 
How is development finance repaid?
Development finance loans are often repaid by two methods, either the sale of the property or by refinancing.
Are barn conversions difficult to sell on?
The demand for converted barn properties will vary between locations within the country and over time, however, a mortgage advisor or estate agent could provide recent sale statistics to reassure you should you be exploring the conversion of a barn using finance to fund the project.
Commonly a development property would sell quicker and easier if:
The development has been carried out to a high standard
Modern technology and heating sources have been input into the property during the development
Mortgage for Barn Conversions Summary
Development finance for barn conversions can be a highly attractive form of short-term, cost-effective borrowing due to the flexibility offered.
However, each situation would be individual depending on the circumstances of the borrower, and therefore other financing options may be worth exploring.
The use of a specialised broker is highly recommended to advise all of the options available for each and every scenario as well as ensuring that the chosen financial product is the most competitive available and that all terms are fully understood.
Please feel free to get in touch with our friendly team of advisors to book an initial consultation to discuss the options available to you.
Call us today on 01925 906 210 or feel free to contact us. One of our advisors will be happy to talk through all of your options with you.
Further reading: