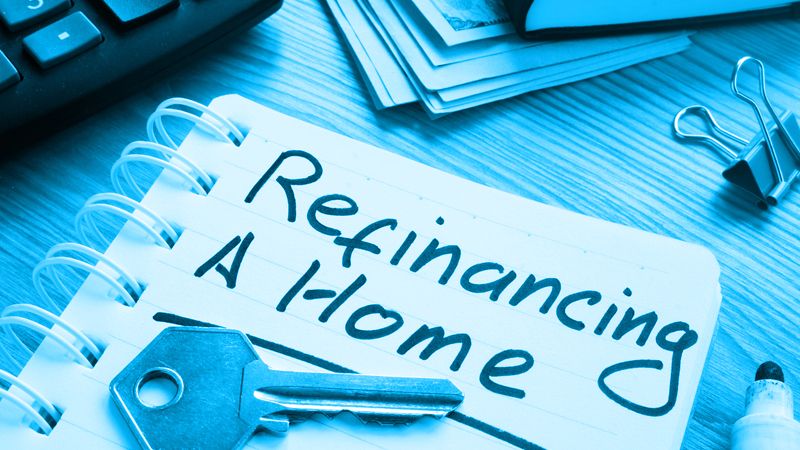 A mortgage is likely to be one of your most significant financial commitments, so it's essential to shop around for the best deals.
A fixed mortgage rate holds great appeal, especially at times like now when interest rates are rising, and the cost of living is reaching crisis levels.
Whether you're a first-time buyer or are looking to remortgage, fixed-rate mortgages can provide you with peace of mind, more security around monthly household costs and various benefits.
Here's everything you need to know about the best 5-year fixed mortgages in the UK.
What Is A 5 Year Fixed Mortgage?
A 5-year fixed mortgage is a mortgage where the interest rate you get charged remains fixed for the first five years. The fixed-rate term is usually different from the overall mortgage term.
The overall mortgage term is the total amount of time you pay back the mortgage.
For example, you can take out a mortgage of 25 years but have a fixed rate of 2% for the first five years.
Once you reach the end of your fixed-rate period, the lender transfers you to their standard variable rate (SVR) for the remaining mortgage term.
It's usually higher than the introductory rate you were on, so many people remortgage or make new deals with the lender as they approach the end of the fixed period.
You're allowed to make arrangements for a remortgage or other deal up to six months before the end of your introductory rate.
Why Choose A 5 Year Fixed Rate Mortgage?
A five-year fixed-rate mortgage is suitable if you intend on staying on the property for the medium to long-term future but expect your situation to change later on.
They're prevalent among borrowers, providing you with stability without thinking too far in advance.
You get peace of mind that your mortgage repayments will stay the same throughout the fixed period even if interest rates go up elsewhere.
Mortgage lenders usually have fixed rate deals that last from 1 to 10 years or more.
Generally, the longer the fixed term, the more expensive the rate, so choosing t's best to choose a deal that best suits your needs.
A few things you can consider when making your decision include:
Is cost or security more important?
Short term fixed rates are likely to be cheaper, while long term fixed rates offer payment security.
How often do you want to remortgage?
You can get the lowest rates with short term fixes, but you'll have to remortgage more often, usually with fees each time.
Are you likely to move house?
It can be difficult or expensive to move house when you're locked in a fixed-rate deal for a more extended period.
What Are The Pros And Cons Of Fixed-Rate Mortgages?

Pros
Easier Budgeting – A fixed-rate mortgage enables easier budgeting because you know how much interest you'll pay, and the monthly repayments remain the same throughout the fixed term.
They're stable because you're protected from any increase in interest rates.
You're allowed to choose the term for your fixed-rate deal, and this can be one to ten years or more. Mortgage deals with one year and over ten years fixed rates are rare and usually only available from specialist lenders or mortgage brokers.
Fixed-rate deals will usually offer lower rates than a lender's standard variable rate, which can help you save money on your repayments.
Cons
Compared to variable-rate deals like tracker or discount rates, fixed-rate mortgages tend to have higher rates.
You won't get any decrease in your monthly payments if interest rates fall, while variable-rate mortgages will become cheaper.
You can face early repayment charges if you leave your fixed-rate deal early or pay off the mortgage.
You may need to pay high upfront fees, usually upwards of £1,000. The interest rate is usually higher if there are no upfront fees, so you can decide to pay high upfront fees for the benefit of lower rates and monthly payments.
How Much Do Fixed Rate Mortgages Cost?

The total cost of your fixed mortgage deal will depend on various factors, including:
How much you borrow or the size of your loan.
The interest rate you pay. The rate you get depends on how long you fix for. The longer the term, the higher the rate.
Whether you're on a repayment or interest-only mortgage.
Any upfront fees attached to the fixed deal.
The loan to value (LTV) ratio influenced by the size of your deposit or the equity you have in your home if you're remortgaging or moving. You're seen as less risky if you have a lower LTV and are awarded lower rates.
What Fees Will I Pay For Fixed Mortgages?
Arrangement fees are standard when taking out mortgages, and £1,000 is the average for competitive deals. You can add the arrangement fee to your mortgage debt instead of paying upfront, but this can increase your borrowing and the interest you pay.
When applying for mortgages, a booking fee is a one-off non-refundable cost, but not all deals come with one, so it can range from zero to a few hundred pounds.
You may also pay for the valuation where the lender confirms the property is worth the sum borrowed. Some lenders can waive this fee as an incentive.
You may also trigger an early repayment charge if you quit the fixed-rate mortgage before the agreed term ends. It's usually a percentage of the outstanding sum and can reach substantial amounts.
How Can I Get A 5 Year Fixed Mortgage?
All mortgage lenders offer fixed rate deals, so they're easy to find. You can either apply directly or through a mortgage broker or specialist.
A successful application can depend on various factors, including your income, any outstanding debts or loans and your credit rating.
Brokers often have access to deals not available elsewhere and can come in handy if your finances are unconventional.
Best Mortgage Rates 5 Year Fixed Final Thoughts
The best five-year fixed mortgage deal will ultimately depend on your situation and needs.
Consider how long you intend to stay on the property, how your situation can change in the next five years and consult a mortgage adviser to figure out the best deal for you.
Call us today on 01925 906 210 or contact us. One of our advisors can talk through all of your options with you.