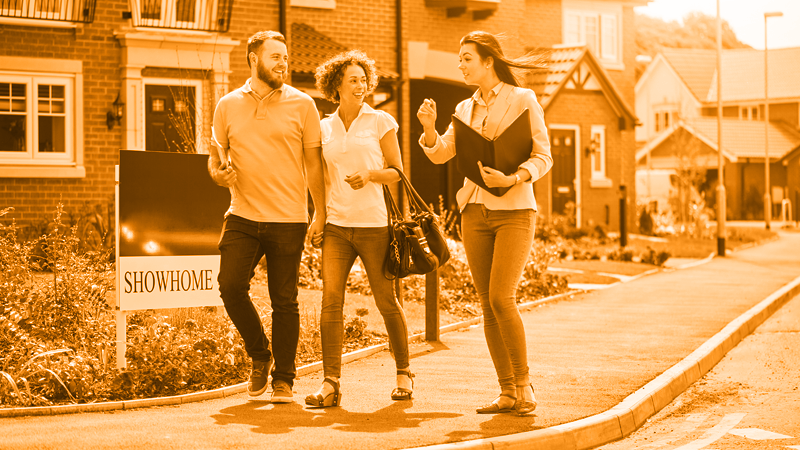 You may have been researching a property to purchase for letting out, but the thought of undertaking some developments to convert the property into flats has been crossing your mind.
Or perhaps, you are seeking to convert a currently owned property into flats for the purpose of selling them on for a profit.
Either way, this article will guide you through the process of turning a house into flats, including the financing options and further considerations to be aware of.
Undertaking Market Research
As with any business decision, plenty of market research should be undertaken to establish who is the target audience of the product, in this case, the tenants or purchasers of the flats, as well as further research into the current market conditions.
The research should include taking time to understand the local area, including the current or planned local facilities such as university campus' or transport links into cities or towns which are ideal for young professional commuters.
In addition to the local facilities, the area demographics should be reviewed, ensuring that there is evidence of typical flat tenants or owners.
Need more help? Check our quick help guides: 
To establish a picture of the current market conditions recent local selling statistics could be reviewed including investigating the duration of time that properties are on the market before selling. In addition, it would be recommended to establish which type of properties are currently in demand.
Once all of the wider elements have been reviewed, thoughts can turn to the property itself, planning the conversion such as the layout of rooms and corridors, ensuring that health and safety can be met and also that the property facilities will suffice additional habitants.
It is essential that extensive market research is undertaken prior to committing to development, to ensure that the project is viable and is forecast to generate a profit.
Costs of Converting the Property
Often the costs of renovations will vary dramatically between one conversion project and another however as a very rough guide, if the current property is structurally sound with existing kitchen and bathroom facilities, typical costs of converting a house into flats could be between £15-£25k.
As mentioned, project costs will vary greatly depending on a wide range of factors including the condition of the property itself, plus external factors that can impact during a conversion.
When drafting a business plan for such a conversion project, the following elements should be considered and cost to establish a project's estimated profit:
The cost and time duration of planning consent – Costs will include obtaining architectural drawings, any property surveys that may need to take place, submission costs of the planning application to the local council plus the cost of financing the project during the planning phase.
Building regulation approval – Similar to planning consent, there will be costs involved to meet and document that building standards have been met as well as the costs of submission.
Costs of fitting individual utility meters, boilers and heating systems– Each unit will require its own heating system and utility meter for each provision.
Costs of fitting out each individual unit with kitchen and bathroom facilities – Each flat will require such facilities to make the space habitable, however, the costs of such will vary depending on the quality chosen.
Cost of installing additional entrances and separating the building into flats – There will be costs applicable to rearranging the layout of the property, reconfiguring corridors, separating rooms and adding additional entrances for each of the individual flats. The layout will also need to consider fire safety regulations.
The Costs of re-decorating – There will also be costs of redecorating the property following the separating the space into units, such as plastering and painting.
The Costs of financing the development – In addition to the interest costs of borrowing money, there could be arrangement fees and exit fees depending on the type of finance opted for.
In addition to the costs listed above, there will likely be extra costs during the development phase such as paying the utilities for the property and council tax, unless exemptions are applicable.
Related guides: 
Also, depending on whether the flats are due to be let or sold, there will be additional costs involved. Selling costs will involve marketing costs and agent fees, whereas letting the properties will incur charges to undertake tenant checks and set up tenancy documents.
Should a letting agent be used to minimise the ongoing burden of administration, the letting agent fees should also be considered.
Obviously, all of the above expenses are to be reviewed and estimated for the project scale to create a thorough business plan to enable a property development project to be fully considered before committing to a project.
Sourcing Finance for Converting Property
Due to the nature of any conversion project, a simple residential mortgage would not be suitable and therefore specific finance for such projects must be sought.
Specialised development finance would be needed, which is a type of financial product that can enable both the purchase and development of the property. There are many different financial products available on the market which would be suitable for conversion products depending on a number of factors such as;
The personal circumstances of the applicant.
The plan for the property once developed such as retaining the property to let or selling. Such plans will also provide a guide of how long the borrowing is required for.
The scale of the project.
Various types of financial products will be available such as short-term refurbishment mortgages or bridging loans, or longer-term mortgages for specific requirements such as an HMO mortgage which would be sought should the property be retained to rent out to multiple occupants.
Although there may be some high street lenders offering suitable financing options, typically for more specialised finance and to obtain the most competitive rates it would be worth considering approaching an experienced financial broker.
Related guides: 
Converting a House to Flats Summary
There are many considerations to review when planning to convert a property into flats however our friendly, expert team can help guide you through the process and advise on the most suitable finance options along the way.
Why not book a personalised appointment with our amazing team, no matter which stage of the conversion process you are currently, to see if we can help in any way.
Call us today on 01925 906 210 or contact us. One of our advisors can talk through all of your options with you.
Further reading: