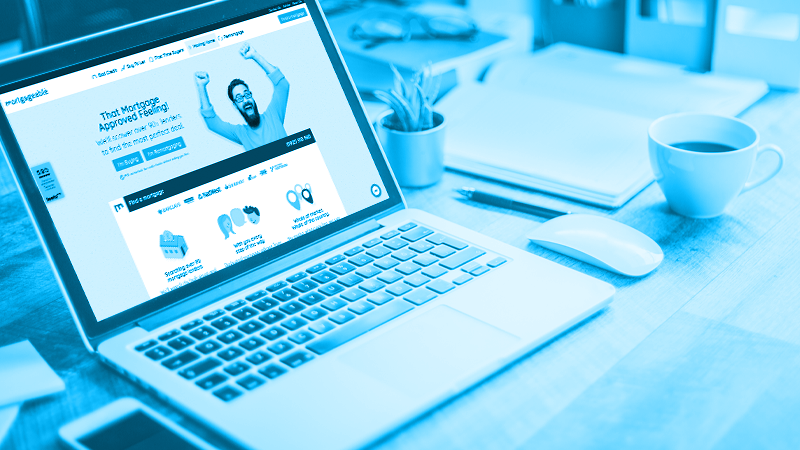 Mortgages aren't just intended for the purchasing of property.
Borrowers can use them to purchase land.
That said, it's important to note that getting a mortgage to buy land is an entirely different ball game from purchasing a property.
This guide explores the details of buying land and how to get quality mortgage advice.
Can I Apply for a Mortgage Purely to Purchase Land?
Yes, this could be possible via a land mortgage, a financial product designed to purchase plots of land.
How Does Getting a Mortgage to Purchase Land Work?
Land mortgages are loans for raw, undeveloped, or lease-hold land parcels.
They're most commonly secured by agricultural land but exist on everything from rural land to commercial use plots and industrial buildings.
If you already own a parcel of undeveloped land – or don't – but want to build commercial real estate, you'll need to get a mortgage.
Therefore, there is a huge variety in land mortgages depending on where you're buying and what you propose you have in mind for the developed land.
Land mortgages are a lot like standard residential mortgages, but there are a few differences that you should be aware of.
That's because this corner of the market is more specialised, and fewer lenders offer land loans than those offering typical mortgages for the property.
What Deposit is Needed When Purchasing Land?
For land mortgages, the minimum deposit is usually much higher than that for typical residential property.
The minimum deposit required will vary depending on the type of property you are buying and what kind of use you intend for it.
In general, those buying a plot for building a home will typically be charged a higher minimum deposit than those buying a plot simply as an investment, for example.
The exact sum will depend on various factors related to you and your plans – the lender's policy, the value of your land, the type of property you wish to use the plot for, and so on.
In most instances, the deposit is a 30% minimum.
Is it Possible to Get a Mortgage for Land without a Deposit?
It is sometimes possible to get a mortgage without a deposit, but that doesn't come without its downsides.
It's worth remembering that some lenders will require you to have some sort of security, including personal assets like property.
If you're able to, use it! Otherwise, you may have to borrow against your assets, leaving you more vulnerable.
What Do Land Mortgages Cost?
There are several factors that affect land mortgage interest rates.
This includes your credit history, the amount borrowed, amount of equity in your property, closing cost, and reverse mortgage option, just to name a few.
Location – more sought-after areas come with higher costs.
The industry you operate in.
The applicant's credit history.
The intended purpose of the land – will the intention be considered risky to the lender?
Trading history of the business.
The loan to value rations and the status of the land – whether there is an outline or full planning permissions in place.
The amount you wish to loan.
Tips to Ensure You Get the Best Rates on Land Finance
•  Work on Your Credit Status
Take the time to improve your credit score by reducing costs, managing your accounts according to the agreements in place and always paying on time and in full.
•  Apply for Secured Finance with Collateral
If you have a valuable asset such as property or a vehicle and opt to use it as security for your loan request, the lender will see you as less risky.
Of course, if you default on your repayments, your asset will be sold by the lender.
•   Offer a Larger Down Payment than Required
If you offer a decent deposit amount, your risk level will be perceived as lower.
•   Reduce Your Monthly Expenses
Affordability assessments are the norm, and lenders typically test to see if your finances will survive future rate increases.
You can improve your creditworthiness by looking at your current expenses and cutting unnecessary ones.
•   Consult with a Land Mortgage Broker
A great deal of value can be derived from speaking with an industry specialist with specific interests and experience in land mortgages.
This is the best way to ensure you get the best possible rates on a land mortgage.
Is it Possible to Get a Land Mortgage if You Don't Have Planning Permission?
Yes, but you may find it a lot trickier to borrow money, as some lenders just won't lend for land purchases without planning permission at all.
A bank will usually lend you money to buy a property only if it has planning permission.
Moreover, certain types of property people consider hard to get permission for.
The fact that getting approval for planning can be complicated can be problematic for buyers who are looking to get a mortgage.
A mortgage can be denied to a home buyer if the building plans aren't approved or if there is a condition attached by the local authority that an owner must live up to before permission can be granted.
Planning permissions in place usually provide lenders with more certainty.
Most lenders, particularly traditional banks, will expect you to put up collateral, and for them, this is usually the most valuable asset you own—your home.
In most instances, borrowers are offered a smaller LTV – around 65%.
Getting Planning Permission
It's always best to check with the local authority if planning permission is required.
You can apply online through the UK government website for planning permission.
You won't be able to do a lot with your property until you have planning permissions in place.
In most instances, planning permission is required for:
Buildings on the property.
Carrying out modifications to the existing property.
Changing what the land is currently being used for.
Alternative Options When Looking for Land Finance
You can try several alternative funding options when looking to finance land – these include:
Bridging loans – high rates and lenders require an exit strategy.
Development finance – 70% to 75% of the purchase cost offered and 100% of construction costs covered.
Commercial mortgages – capped at an LTV of 50%.
Self-build mortgages – specifically for buying property and building houses–usually have higher interest rates.
Agricultural mortgages – reserved for purchasing land that's set to be used for agricultural purposes.
Land Finance Last Word
Finding the right finance for land purchase or redevelopment can be hard, time-consuming work in a small, specialised sector.
Simply put, there are fewer land mortgage lenders; many are harder to find, and some only operate through mortgage brokers.
Whether you need a bridging loan, a mortgage or both – the best way to succeed with your financing is to work with a mortgage broker who knows all there is to know about land mortgages.
They can find the perfect lender for your needs and circumstances.