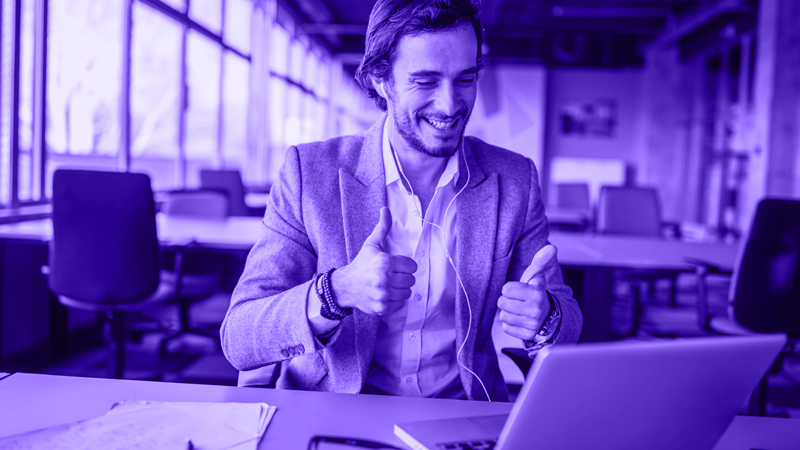 Going through the entire mortgage process is not easy, especially if you are a first-time home-buyer.
That said, a mortgage broker can help save you time and money.
From finding the best rates and lowest fees to completing the application and closing the loan on time, mortgage brokers have a good command of the mortgage process.
By working with a broker, you will benefit from their extensive knowledge in the market, helping you land the best mortgage deal available.
However, mortgage broker fees can vary significantly and not all provide the same level of service.
Are you wondering how much a mortgage broker costs in the UK?
After reading this guide, you will have the answer to all your questions and more in this article. Read on!
Do Mortgage Brokers Charge A Fee?
Some mortgage brokers do not charge an upfront fee for their service and only profit from a commission from the lender.
The majority of mortgage brokers, however, will charge a fee for their different services, such as:
Assessing your financial situation.
Searching the entire market to find the best deal available.
Negotiating your mortgage terms and conditions.
Taking care of your paperwork.
Managing the entire application process, from submission until settlement and beyond.
How Much Fee Do Mortgage Brokers Charge?
The pricing structure from one mortgage broker to the next can vary significantly, so you should discuss and research the costs before agreeing to use your mortgage broker and ask for their fees in written form.
There are various pricing models that brokers work with, including fee-free, hourly rate, fixed charge, percentage, or combination.
Some mortgage brokers do not charge any fee for their service and benefit only from the commission from the lender.
Costs in hourly rates can quickly escalate in case of complications, so you should try to estimate how many hours you will be charged for.
A typically fixed charge would range from £300-£600.
In the percentage model, the broker will charge a percentage of the mortgage that you are taking out. So, for instance, if you take out a loan of £193,000 and they are charging 1%, you will be paying them £1,930.
Finally, some brokers use a combination of these pricing structures.
For example, they may charge a fixed fee and get a commission from the lender. It's also worth knowing that all brokers receive a commission from the lender.
Here, the majority of brokers we work with are only paid through lender commission. The ones who charge an upfront fee will refund the costs if they fail to get you a mortgage.
Fees For Extra Time
Some cases are more complicated, requiring brokers to spend extra time and effort finding a lender.
The broker may charge for the additional time needed to secure a mortgage in this situation.
For example, the borrower might have initially refrained from fully disclosing their actual financial situation.
This can result in delays, and the broker might have to do extra paperwork and research.
To avoid running into extra fees, you should always take the time to understand your broker fee disclosure form before signing anything fully.
Is There A Difference In Second Charge Mortgage Broker Fees?
Whether you're applying for a first or second charge debt shouldn't make a difference.
The 0.3-1% is a standard fee, and your broker will charge you the same way.
What's A Mortgage Referral Fee?
Some banks and lenders offer mortgage referral fees as an incentive for mortgage brokers to recommend certain lenders.
However, in today's market, lenders normally pay brokers a commission, so referral fees are rare, if not virtually non-existent.
Should I Expect Any Other Fees?
When applying for a mortgage, you need to be aware that there may be more costs involved than just the monthly payments.
Some brokers charge extra fees like stamp duty, removal costs and financial advisor mortgage fees.
While fee amounts vary from lender to lender, they could include the following extra charges:
Mortgage broker finder fees.
Underwriting fees.
Mortgage broker application fees.
Cancellation fees.
Get in touch with our expert advisors to ensure you won't run into hidden or surprise fees.
The brokers we work with are transparent about the fees they charge, or we can refer you to a fee-free broker if your case allows it.
Are There Fee-Free Mortgage Brokers?
Fee-free mortgage brokers do exist, which is a cost-effective solution.
These brokers earn a commission payment from your lender once the mortgage completes and won't charge you a fee on top of this.
Fee-Free Or Paid Broker – Which Is Better?
It all depends on your mortgage broker, and there is no simple yes or no answer to this question.
Unfortunately, not all brokers are equally ethical, and some may take advantage.
For instance, a fee-free broker may guide borrowers to take out an unsuitable mortgage with a lender with whom they can earn a greater commission.
This is why fee-free brokers are best reserved for simpler cases and complex issues may require a more experienced broker.
Fee-free or not, the main objective is to work with an experienced, competent, trustworthy mortgage broker.
You can learn more about your broker by researching feedback and reviews through third-party review sites such as Trust Pilot or getting recommendations from friends and family.
That way, you will know who to stay clear from and whom you can work with confidently.
It's also important to ensure that your broker is fully qualified by the FCA (Financial Conduct Authority), as they are in the safest place to give you trusted advice.
Can I Use An Online Mortgage Broker Fee Calculator?
Online mortgage broker fee calculators can provide a quick picture of what you might expect to pay.
But unfortunately, online mortgage broker fee calculators can't assess your unique circumstances and financial situation.
On the other hand, an advisor will know what type of mortgage you need after speaking with you.
Having a well-versed broker to work with can make the difference between a successful mortgage application and rejection, so it's always best to find the right broker for your situation.
When Do I Pay A Mortgage Broker?
You may be required to pay your fees upfront or once your mortgage application has been approved.
Can I Negotiate Mortgage Broker Fees?
Yes, borrowers can negotiate mortgage rates and fees. If there are fixed fees, you can still compare them with multiple lenders.
Can I Get A Refund On My Broker Fee?
Yes, you can get a refund in several cases.
For instance, if you change your mind about an agreement you signed with a credit broker online or over the phone, you have the right to cancel the contract at any time within the first 14 days and get a refund of the money you've paid.
You can also get a refund if your broker misled you, shared your details with third parties, or took fees you had not agreed to.
Do Mortgage Brokers Offer Cashback?
Although not every lender will offer this, some brokers can arrange a cashback for you.
If you get a cashback mortgage, you'll be given a lump sum upon mortgage completion to cover any necessary expenses such as legal fees, stamp duty, removals, home repairs or even new furniture.
Can I Find An Independent Mortgage Broker in the UK?
Independent fee-free mortgage brokers will put you at the centre of every decision, providing you with an all-rounded service.
Our advisors can put you in touch with independent no-fee mortgage brokers throughout the whole UK market in:
Coventry
Liverpool
London
Leeds
Huddersfield
Bristol
Manchester
Sheffield
Nottingham
Worthing
Northampton
Edinburgh
Glasgow
Exeter
Scotland
Leicester
Bolton
Wirral
Make an inquiry online and speak with one of the best fee-free mortgage advisors in the UK.
Get Help From An Expert
If you're still unsure about how much mortgage broker fees cost and who is going to pay them, call us up or make an inquiry to talk with an advisor.
The advice you will receive will always be kept between us. What's more, it's free!
Whatever your circumstances, we believe that a mortgage shouldn't stop you from getting your step on the property ladder to finding your next home.