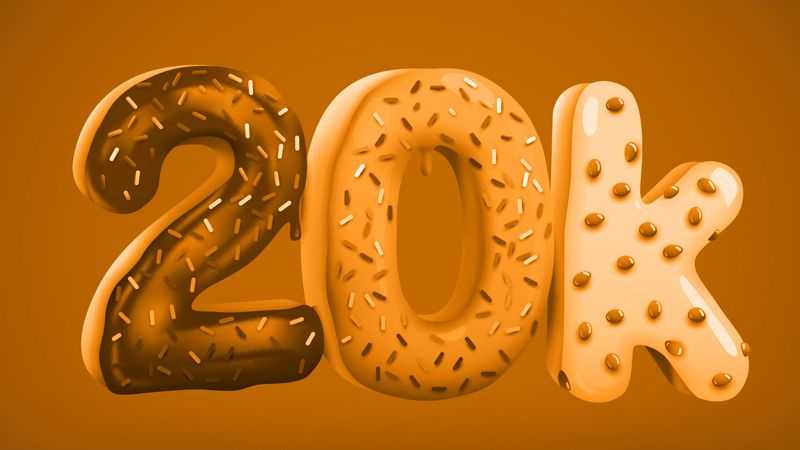 A mortgage is among the most significant commitments you'll make in your financial life.
It's essential to know whether you can afford it before arranging your mortgage.
To help you get an idea of what you need to save towards your mortgage, we'll explore the £200,000 mortgage in this article, including the kind of deposit you'll need, what the repayments may cost you, and other cost considerations.
Deposit For A £200,000 Mortgage
The amount you'll need as a deposit for a £200,000 mortgage will depend on the lender's loan to value (LTV) ratio, your income, credit rating, and if you're after a buy to let or residential mortgage.
You'll find the LTV expressed as a percentage, referring to the mortgage to property value ratio.
Generally, you may get a mortgage amount of up to 95% of the property value in the UK. Therefore, to qualify for a mortgage, you'll need to save at least 5% of the property value as a first-time buyer.
A 20% deposit is the standard for attractive mortgages and interest rates, and the deal generally gets better every time you move up 5% in deposit size, however this depends on the lender rates available.
The higher the amount you can put down as a deposit, the lower the interest and mortgage loan amount you'll have to repay.
It's wise to aim for 5%, 10%, 15%, 20% milestones as you save for a mortgage. Lenders will consider you lower risk when you have a high deposit.
Related reading: 
Deposit For Bad Credit £200,000 Mortgage
With a history of bad credit, lenders will consider you a higher risk, although it's not a deal-breaker. The worse it is, the greater the risk which translates to a larger deposit and less favourable terms.
Keep in mind that not all lenders are the same, and generally speaking, each application is regarded on its own merit. Your unique situation may mean that you can get the loan you want, even with bad credit.
Lenders will ask for different deposit sizes and offer different rates for a bad credit £200,000 mortgage as lender criteria can differ from one to another.
Generally, lenders will consider issues like a few late repayments or a low credit score as low risk and offer you better rates and LTV ratios.
However, problems like recent repossessions or bankruptcy may make them more cautious, resulting in a higher interest rate or deposit – or possibly even a loan application rejection.
Recommended: Learn more about the different types of mortgages and the fees involved in buying a home.
Deposit For £ 200,000 Buy-To-Let Mortgage
A £200,000 buy-to-let mortgage will require a higher minimum deposit than a residential mortgage. Most lenders often require a deposit of 25%, while others can accept 15% as long as you fit other criteria.
Buy to let mortgages also have other strict criteria, and a common factor to consider is minimum income requirements. Some lenders may insist that you have to be making at least £25,000 annually.
Others will look at the rental income forecasted and request that the rental payments you project cover 125%-130% of the £200,000 mortgage monthly payments.
It's also worth noting that most lenders don't offer buy-to-let mortgages to first-time buyers who don't own their own homes yet. However, you can get specialist lenders who will consider you provided you meet their criteria.
Repayments For A £200,000 Mortgage
The term of the £200,000 mortgage and the interest rate you get from a lender are the main factors that will affect how much the repayments will cost you.
Remember that every lender is different, and various factors like your credit history or circumstances can affect your monthly repayments.
Interest Rate For A £200,000 Mortgage
As with any other loan, the interest rate for a mortgage loan is essential to consider. Generally, you can get an interest rate between 1% and 5% among mortgage lenders in the UK.
The table below can give you an estimate of the total repayments you would make monthly for a £200,000 mortgage at various interest rates over a term of 25 years.
Interest Rate 1% 2% 3% 4% 5%
Monthly Repayment £753 £848 £948 £1055 £1170
Interest Only Repayments
Some lenders can offer an interest-only repayment plan for a £200,000 mortgage. You only repay the interest on the loan each month and nothing off the amount you borrowed, which becomes due at the end of the term in one huge lump sum.
Because of the risk of accumulating a huge debt that may be hard to repay, lenders will require that you have a plan for repaying the total balance at the end of the mortgage term.
The Term For A £200,000 Mortgage
Mortgages can take 5 to 40 years to pay back, and the length of the term will have a significant effect on how much you'll ultimately pay. More extended periods will have cheaper monthly payments but will have an extra cost.
A £200,000 mortgage paid over 35 years will cost you thousands more than when you repay it over 20 years or less.
The less the term of your mortgage, the less the total amount you'll pay for the loan.
Check out the table below to get an idea of how the term affects the total and monthly repayments of a £200,000 mortgage based on a 3% interest rate.
Term Monthly Repayment Interest Total Repaid
30 years £843 £103,495 £303,495
25 years £948 £84,478 £284,478
20 years £1106 £66,169 £266,169
15 years £1381 £48,853 £248,853
10 years £1931 £31,729 £231,729
5 years £3594 £15,616 £215,616
It's wise to base your decision on how much you can realistically afford to repay each month. Mortgage loan advisers can help you decide which is the best option for your circumstances.
For a more in-depth look into some common types of first time buyer mortgages, check out our following guides:
Other Costs To Consider
While the deposit will take up a large chunk of your savings, other fees you'll need to consider when getting a £200,000 mortgage include:
Valuation Fees
A valuation to ensure the property you're buying is worth the amount you're planning to pay is necessary. Lenders can arrange for this, but you'll usually have to pay for it, and the costs can vary depending on the property's value, location, and terms of the deal.
Solicitor Fees
You'll also have to pay the fees for a property solicitor who will handle the legal aspects of your property purchase. They can charge a flat fee or a percentage of the property price. There may also be other additional fees like getting the property registered as a new owner in the Land Registry.
Insurance Fees
Mortgage lenders may require that you have the property insured from the moment you enter into a contract. This ensures coverage in case of any damage to the structure of the property. Some insurers offer home insurance with property and contents insurance that covers your belongings against theft or damage.
How Much Is A £200,000 Mortgage A Month? Final Thoughts
When considering what mortgage amount to apply for ask an expert to assist you. Affording the repayments each month comfortably should be a number one priority.
If you're ready to take the leap, we're ready to help you with your first time buyer mortgage application.
As a first time buyer, it's natural to have a lot of questions. Ask away, one of our friendly advisors would love to talk things through with you.
Call us today on 01925 906 210 or complete our quick and easy First Time Buyer Mortgage Application.