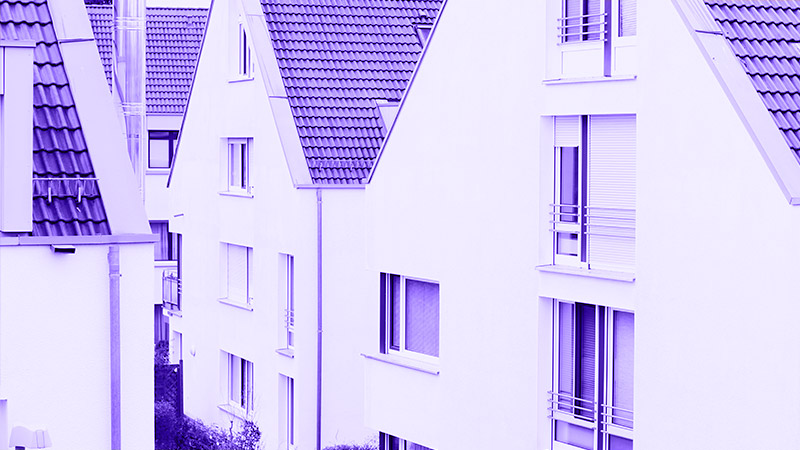 According to Statista, in July 2023, the number of mortgage approvals in the UK sat at 49,000.
While this seems like many approvals, it doesn't include the thousands of mortgage applications rejected yearly.
Most Brits feel a sense of relief and security when they receive an agreement in principle.
The benefits of an agreement in principle are two-fold, of course.
The first benefit is that you'll know how much you can borrow, and the second is that sellers will know that you're a serious buyer if you have an AIP in place.
Once you've got an AIP, you might think you're 50% of the way there – you've got the financing. But the reality is that's not always the case.
Some mortgages can still be declined after an AIP has been granted. If that happens to you, what's the next step? Here's what you need to know…
What is an Agreement in Principle?
An agreement in principle isn't a guarantee but a provisional agreement between a borrower and lender.
Generally, it's a basic understanding of how much you can borrow to purchase a property.
The idea of an AIP is so that the mortgage company has your details and has determined how much they can advance you if you meet the lender's criteria.
The AIP will detail the amount and what the terms of the contract are.
Reasons for a Declined Mortgage After Getting an Agreement in Principle
Lenders provide AIPs to borrowers they have the intention of providing funds to, but this is not a guarantee that the mortgage will be approved in the end.
The AIP is based on initial checks, but when the mortgage application is submitted once a property is found, more in-depth checks are carried out.
It's at this point that mortgages can be declined.
A declined mortgage application after an AIP can be time-consuming and costly. You may even lose out on the property you want to invest in.
The best way to avoid a possible rejection after an AIP is to be as upfront as possible during the initial application.
Inform the mortgage provider about your credit score and history and any gaps you've had in your finances. It's also important to check that you meet the lender's criteria.
Mortgage applications after an AIP can be rejected for seemingly simple reasons.
For instance, perhaps there's a spelling mistake on your application, or your employment/income has changed since the initial application.
It could also be because the lender discovers financial information about the applicant that wasn't disclosed when applying for the AIP.
Here's a more in-depth look at the reasons for a declined mortgage after an AIP:
Change in Income
One of the lender's main focuses is whether the applicant can afford to pay the capital debt and interest of the loan, which means that income is an important aspect.
Lenders are always cautious of fraud. If your initial application for the AIP states a certain income amount different to what they can verify during the referencing stages, the lender may reject the application.
Discrepancies in income can result in requests for further proof of earnings or re-application.
Employment Changes
Changing jobs can be seen as a risk factor for lenders, even if your new salary is higher than in the previous job.
This is because the longer you're employed at one company, the more stable your income appears to a lender.
If you plan to change jobs after applying for an AIP, it's best to inform the lender upfront.
Insufficient Deposit
If you made an initial AIP application and indicated that you have a certain amount available for the deposit, but your situation changes in the meantime, the lender may reject the application.
When applying for an agreement in principle, it's a good idea to indicate only a deposit amount you're certain you can afford.
Failing the Final Credit Check
Final credit checks are typically more thorough than preliminary checks, which means something may turn up on the credit check that indicates you no longer meet the lender's criteria.
Lenders use a variety of bureaus to check credit, which means what you see on your credit profile may differ from what the lender sees in a final check.
This is a common problem for applicants who have an AIP. Common problems that may turn up on the final credit check include:
You've applied for multiple forms of credit, resulting in numerous credit checks against your name. This can include credit cards, loans, store accounts, and similar. Lenders may view your debt-to-income ratio as unsuitable when acquiring additional credit cards, loans, and accounts.
Poor credit management is also marked on your credit profile. Missing payments, paying late, or having gaps in your finances are viewed negatively by lenders.
Before applying for an AIP or mortgage, check your credit report with each of the leading bureaus (Experian, Equifax, and TransUnion).
Ensure the details are correct and update any bureaus that may have incorrect information.
If you do happen to fail the final credit check, it's a good idea to improve your credit rating before applying again.
You can do this by:
Registering on the electoral roll.
Paying bills in full and on time.
Increasing your credit limit on your credit cards without spending more on your card.
Reducing the amount of credit you've utilised. Lenders prefer borrowers that use 50% or less of their available credit limit.
What to Do If Your Mortgage is Declined After an Agreement in Principle
If you've got an AIP, but your final mortgage application is declined, you're bound to feel panicked.
Rest assured that declined mortgages are common at this stage and don't necessarily mean you're out of options.
The first step is to slow down and consider your options. Applying for a new mortgage immediately may result in another rejection, which will appear on your credit report and negatively impact your creditworthiness.
One lender may have rejected your application, but that may be a case of being matched with the wrong lender.
Other lenders may still be happy to assist you, but you'll need the advice and guidance of a mortgage advisor who can point you toward the right lender.
When using the services of a professional mortgage advisor, all you need to do is provide them with accurate information and let them handle the rest.
Your chances of being matched with the right lender are greatly increased, and you're more likely to get an approved mortgage.
Call us today on 01925 906 210 or contact us to speak to one of our friendly advisors.