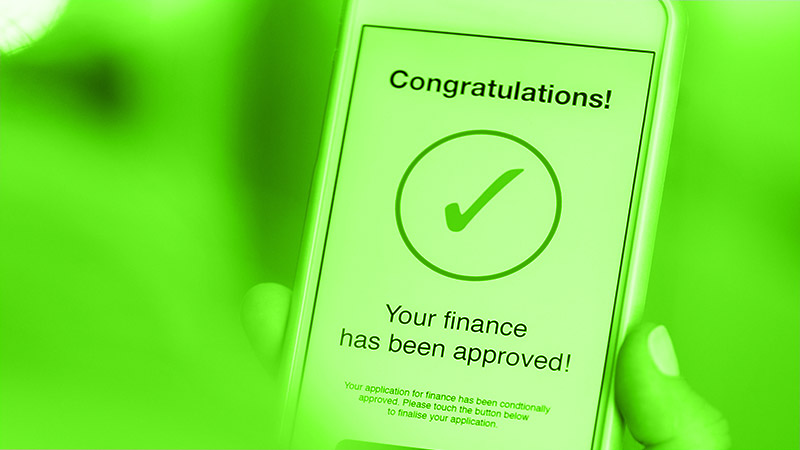 How does transferring mortgages work? Here we explain the intricacies in simple terms and explain how the whole process works. 
When circumstances in your life change and properties or mortgages are concerned, mortgage transfers may be necessary.
Such situations can include a divorce or the death of a loved one, and the transfer can occur when remortgaging or during a current mortgage term.
Here is everything you need to know about transferring mortgages.
What does transferring mortgages mean?
Mortgage transfers involve transferring an existing home loan to someone else and can refer to adding, removing, or replacing someone else on an existing mortgage.
The process is like a transfer of equity, allowing someone else to take responsibility for the home, mortgage terms, rates, and lender's charge without getting a new mortgage.
Common examples of mortgage transfers include:
Turning sole mortgages into joint mortgages
When two people get married or move in together, it's common to transfer equity.
It involves the original owner splitting the shares they own in the property with their partner by adding their name to the title deeds.
Turning joint mortgages into sole mortgages
A mortgage transfer can occur when a couple separates or simply wants a sole mortgage instead of a joint one.
One person may leave home, and the one who remains on the property can buy out the other and take sole responsibility for the mortgage.
Giving shared ownership to a family member
Commonly known as a gifted equity transfer, it involves passing a share of the ownership to someone else without money changing hands.
It often occurs among family members, like a parent adding a child to the property deeds or siblings adding each other.
Transferring the property to a family member
Transferring whole mortgages to family members often occurs for inheritance tax purposes and as part of long-term estate planning, where the property passes on to someone else.
The person taking responsibility for the mortgage must satisfy the lender's eligibility and affordability assessments.
Some lenders are more willing to transfer mortgages or equity than others, so it's wise to consult a mortgage broker or advisor who can give you a more tailored solution based on your circumstances.
Need more help? Check our quick help guides: 
How do you transfer a mortgage to someone else?
Mortgage transfers are usually more straightforward than property purchases, but there's a lot of legal involved.
It mainly consists in completing a TR1 Land Registry form which details the name of the current owner or transferor and the new owner or transferee.
Before transferring a mortgage to someone else, you'll need to get consent from your existing mortgage lender and obtain copies of the contractual mortgage agreements and the property title deeds.
Lenders often conduct eligibility assessments to confirm the new owner fulfils their requirements before they become equally liable for the mortgage.
Once the lender confirms the new arrangement can fulfil the terms of the agreement, they'll initiate a remortgage with the addition of the new party and removal of anyone leaving the deeds to relieve their obligations.
What is the process of transferring mortgages?
There are several steps involved in transferring mortgages or equity:
Step 1: Apply for a new mortgage or remortgage
Since the property's ownership is changing, a new agreement is necessary.
You can make one with an existing lender through a remortgage or get into a new mortgage with a different lender.
Shopping for a new lender can give you access to more competitive rates and better deals, but more formalities and paperwork are involved and will likely take longer.
Step 2: Find a conveyancer
You need a conveyancer to take care of the legal process of ownership transfer. They're usually lawyers who specialise in the legal aspects of transferring property ownership from one person to another and can help you deal with the paperwork.
If someone leaves the mortgage, separated legal representation may be necessary, but if you add someone to the deeds, the conveyancer can represent both parties.
Step 3: Identity verification
The parties involved must present identity documents like an ID or driving license to verify who they are.
Conveyancers may also need to verify the source of the funds if you're buying someone out of the mortgage while facilitating the transfer. They'll then get the mortgage transfer in motion.
Step 4: Completion
The lawyer will obtain the mortgage deed for all parties to sign and arrange fund transfers, if any.
If someone is leaving the mortgage, they'll need to fill out and sign an ID1 form in the presence of a witness.
After the process is complete, the conveyancer will provide the land registry with the new property ownership details.
They'll also calculate any stamp duty that must be paid to the HMRC and arrange for a transfer for the same.
What is the cost of transferring mortgages?
The amount you spend when transferring a mortgage will vary depending on your situation. Standard costs to expect include:
Lender fees
The mortgage lender can include some fees to cover the administrative costs involved with the change.
You may also be liable to an early settlement charge or penalty depending on the terms of your existing agreement.
Legal fees
Legal costs can vary depending on the property's value and whether the transfer involves a new mortgage or remortgage. You may also pay to obtain the property's title and register the land registry change.
Stamp duty
Stamp duty land tax can be the most significant cost associated with transferring mortgages, and you can be liable if the transfer involves a mortgage or equity of £125,000 or higher.
The fees are payable when transferring property ownership in situations other than civil partnership dissolutions or divorces.
Are there checks involved in transferring mortgages?
Yes. The lender must assess the suitability of all parties, including income, credit history and affordability, to ensure they meet eligibility and affordability requirements.
Those taking full or partial ownership must be capable of keeping up with mortgage repayments under the new terms.
Related guides: 
Transferring Mortgages Final thoughts
Whether you're looking to add, remove or replace someone else on an existing mortgage, ensure you consult a mortgage broker or advisor for personalised guidance on transferring mortgages based on your situation and needs.
With their extensive market access and expertise, brokers can help you get the best deal and suitable lenders for your changing circumstances.
Call us today on 01925 906 210 or contact us. One of our advisors can talk through all of your options with you.
Recommended reading for mortgage hunters: