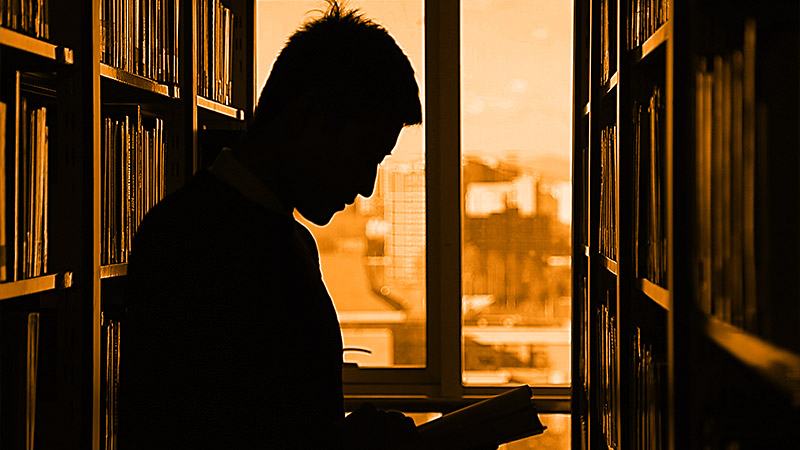 In this guide, we will talk about student mortgages UK and the frequently asked questions surrounding them.
Many British students' default thinking process is that they won't be able to get a mortgage simply because they're a student. And we're here to challenge that thinking.
The reality is that students can get onto the property ladder if they want to, and this post covers how to do that.
First off, don't blame yourself too harshly if you've thought negatively about mortgages in the past while.
It's not entirely outrageous to believe that lenders (especially mortgage lenders) that are typically risk-averse may consider students (regardless of age) a "no-go."
After all, it's normal for students to have limited income and a credit history that could be more robust.
This all said, lenders are making it possible for student mortgages UK.
Below we look at pertinent information for student mortgages in the UK.
Can Students Get Mortgages in the UK?
The great resounding answer to this question is; yes! UK student mortgages exist, but you'll have to use alternative avenues to the average full-time employed citizen seeking a mortgage.
For starters, having a co-signatory or collateral will simplify the process.
But, of course, even with collateral or a co-signatory, you'll still need to prove you're in good financial standing and that you will be responsible once the UK student mortgage is extended.
The good news is that mortgage lenders in the UK consider each application individually, taking into account unique circumstances for each.
One of the best steps you can take is to consult with and even be represented by an experienced mortgage broker who has specific knowledge of how student mortgages UK work.
Proof of Income UK Students Can Use When Applying for Mortgages
As you may well know, how much you earn is an important part of any mortgage application.
Keep in mind that not all income streams are considered viable, and the type of income accepted will often come down to which UK student mortgage lender you use.
Many UK lenders will accept bursaries and stipends as a viable income source.
Before a lender commits, they will take a look at several factors as follows:
How big is the deposit you're putting down?
Do you have a co-signatory?
What collateral do you have to offer?
Do you have a stable secondary income source?
How long does your grant or stipend last?
Are you already dealing with existing debt?
Are you working, and if so, how much are you generating each month?
What are your current monthly expenses?
If you're receiving an allowance, trust payout, or generating income, make sure you mention this and provide evidence.
The more you earn or receive (and can prove), the better it is for your application.
Can Any and All Students Get UK Student Mortgages?
Of course, lending in the mortgage industry is non-discriminatory in the UK.
While certain student types may have greater access to income streams or be considered more responsible, lenders must look at the overall income amount, affordability and value of your collateral, or financial standing of your co-signatory (guarantor).
This means that the course you are studying doesn't come into play and won't impact the outcome of your UK student mortgage application.
One niggling point to keep is if you're a foreign national seeking property in the UK as a student.
In theory, you can apply for a UK student mortgage regardless of where you live.
Still, if you use a guarantor (co-signatory) to secure the UK mortgage, the guarantor must own property in the UK to qualify.
3 Steps to Apply for Student Mortgages UK
To apply for a mortgage in the UK as a student, follow these simple steps:
Step 1:  Check Your Credit Score
Your credit history report will indicate how viable you are as a mortgage applicant.
You don't have to pay for a credit check; you can check your credit score for free using the Experian website here.
Step 2: Consult with a Mortgage Broker
Chatting with a mortgage broker with specific experience with student mortgages in the UK is a step in the right direction.
They can guide you towards the right type of mortgage and ensure that you have everything required for the best possible potential application outcome.
Step 3: Compile the Required Documents
A mortgage broker can provide you with a checklist of the documents you will need to present during your application.
Make sure that you have everything required before processing your initial application.
Scrambling for documents last minute may just delay the entire process.
Can Students Get Joint Mortgages in the UK?
It appears that while joint student mortgages UK aren't the norm, there are no rules or stipulations against them.
When students (or students and their partners) apply for joint mortgages, there's a standard process to expect.
For example, the main income earner's salary/income will be considered to determine affordability.
In short, to qualify for a joint student mortgage in the UK, the student or the partner earning the higher income must prove that they can afford the loan instalments even without the other applicant.
Types of UK Student Mortgages Available
As a student in the UK, you can consider the following types of loans that are suitable for students:
1.   Buy for University Scheme
In this instance, the parents are usually responsible for the mortgage, but the student's (child's) name is officially on the deed.
Students often rent out rooms to make an income to pay instalments. You can't buy just any property with this mortgage type.
In fact, lenders will require the property you have in mind to meet certain criteria concerning the size of the house, the location, the number of rooms, and how many years you have left to study.
No fixed interest rates are possible, and you can expect the APR to be typically high.
2.   Family Springboard Mortgage
This UK student mortgage is available to students with family members who can put up 10% of the total property value as collateral.
The amount is put into savings with the lender. The actual buyer will need to provide 5% of the property value.
3.   Guarantor Mortgages
This is a "just in case" mortgage whereby the student applying is responsible for the loan repayments.
Still, a co-signatory will take responsibility if something happens and the student can no longer afford to repay the loan.
The tricky part is that your chosen guarantor will be assessed as if they are applying for the mortgage themselves, and they must already own property in the UK.
4.   Joint Borrower or Sole Proprietor Mortgages
This is the ideal UK student mortgage for a first-time buyer. In this instance, only one applicant holds the actual mortgage, but several people can pay into the mortgage.
Student Mortgages UK Conclusion
Student mortgages are certainly possible in the UK, but you must select the right type of UK student mortgage for your situation and only get into a loan that you're sure you can afford to repay.
Call us today on 01925 906 210 or contact us. One of our advisors can talk through all of your options with you.