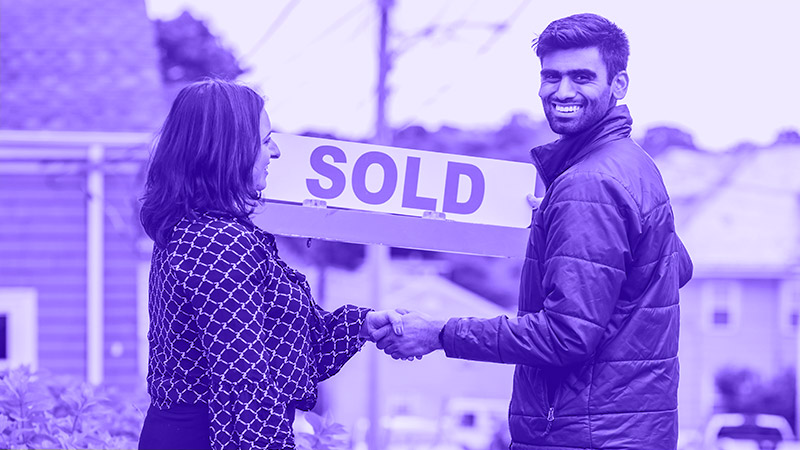 Saving to buy a house can be challenging for many people, and a fixer-upper can be an enticing option.
Fixer-upper properties feature steeply-discounted prices, making them very affordable.
Renovating your own home can also be exciting, but it's wise to have all the facts before taking the plunge.
Here are a few things to consider when deciding whether to buy a fixer-upper for your first home and how to get a fixer-upper mortgage.
What Is A Fixer-Upper?
A fixer-upper is simply a house that needs repairs before it's comfortable or appealing.
These can vary from significant renovations like structural repairs or replacing walls, roofs, or floors to more straightforward and less extensive work like redecorating and painting.
You can buy a fixer-upper house for less than the market rate of similar homes in better conditions because of the extra costs and time required for upgrades on the property.
It can allow you to own your first home in your desired area at a lower price and even save money.
Are There Fixer Upper Mortgages?
Yes. Also called buy-to-renovate mortgages, fixer-upper mortgages are designed for borrowers who want to buy a property needing work.
They can vary depending on your needs and whether the house needs cosmetic refurbishments or substantial building work.
Fixer-upper mortgages differ from conventional ones as the lender will consider more than the property's market price.
They'll look at the estimated property value once the work is complete, and the amount you can borrow is usually based on the projected value instead of the current value.
As a result, you can borrow more than standard mortgages would allow with fixer-upper mortgages.
Buying A Fixer Upper Using A Conventional Mortgage
Based on your finances and the scale of work involved, you can choose to go for a conventional mortgage to cover the purchase only without renovation costs.
It's an affordable way to get on the property ladder.
It's suitable if you plan to renovate the house long-term, can afford it, and have building skills or financial and practical support from your family to help carry out the work.
This route allows you to apply for additional funding when buying or later when your financial position is more substantial, or the property's value has increased.
Considerations When Buying A Fixer Upper
Property Condition
The ease of getting a fixer-upper mortgage will mainly depend on the condition of the property you want to buy.
The property may be unmortgageable if it's unsuitable for living in, so ensure it has some basics to make it habitable, such as a kitchen, bathroom, and water access.
Lenders may not offer mortgages if the property is derelict, uninhabitable, or needs a conversion.
The lender will run extra checks than standard mortgages to ensure the work required isn't too risky, so conduct your survey before applying to confirm lenders can approve it for a mortgage.
Unexpected Costs
Property development is never straightforward, and it can be challenging to keep costs within budget.
A renovation project can quickly surpass your budget, so ensure you have a good contingency for unexpected costs.
Set a realistic budget with an extra 20% or more for unforeseen issues that may spring up.
Planning Permission
If you're working on a small renovation project, you can get cracking straight away under permitted development and don't need planning approval.
However, if you need to make extensive changes or want to buy a listed building, you'll need consent from the local authority.
Ensure you check how easy it is to get planning permission for the house, as it can be time-consuming and a positive result isn't always guaranteed.
It can take up to 12 weeks for the council to decide and allow neighbours to have their say after submitting your application.
Your Skills
Assess your abilities in terms of actual DIY and project management. Will you manage the project or employ a project manager?
Think about how much work you or your family can take on and the practical expertise required, as it would be misguided to try and do things you're not confident about.
Hiring an expert can ensure the work is done to the required specification.
Their experience can save you from unnecessary costs and delays, and you'll not have to be on-site all the time.
Timeframe
Renovating a house can be lengthy and stressful.
Five years or more can quickly go by while still living on a building site so ensure you work out a realistic timeframe before committing.
A project can run longer than expected and strain your work and personal life.
Seek advice from experts with experience in fixer-upper houses and leave some wiggle room for unexpected jobs.
Don't forget to factor in other demands on your time, like family, a busy job, and breaks from the project to relieve the pressure.
Types of Fixer Upper Mortgages
There's no one size fits all fixer-upper mortgage since all renovations are different.
Available options include:
Construction Only Mortgage
It involves committing to an initial mortgage for the renovation, and once it's finished, you apply for a second, standard mortgage that pays off and replaces the first.
Construction to Permanent Mortgage
It involves two stages agreed to from the beginning.
The initial stage consists of a mortgage for renovations, usually on interest-only terms, and after the renovations are complete, it reverts to a conventional mortgage.
Most lenders release funds for fixer-upper mortgages in stages as you work on the property and conduct interval inspections to check progress.
Others withhold part of the funds until renovations are complete and the property is valued.
Ensure you find out whether the mortgage offers payments in advance or arrears to determine whether you need to find a way to fund the project while waiting.
Should You Buy A Fixer Upper For Your First Home? Final Thoughts
Buying a fixer-upper can be an affordable way to get on the property ladder and live in a desired area, but it can come with plenty of hurdles.
Ensure you work with a mortgage advisor with expertise in fixer-upper mortgages to help you compare costs and rates across the entire market and guide you on suitable options.
Call us today on 01925 906 210 or contact us. One of our advisors can talk through all of your options with you.