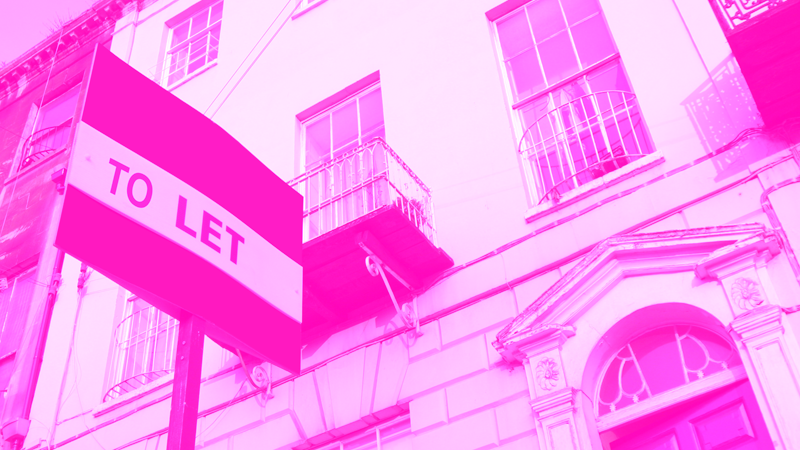 Over recent years, as the property market has developed and the rental market has boomed, it has become increasingly common to switch a mortgage from a residential one to a buy to let mortgage.
There is a range of scenarios that could lead to a homeowner seeking to switch the type of mortgage they have in place including:
Inheritance – A homeowner could inherit property and move into it, therefore leaving the mortgaged property empty and available for letting out. Other factors could be at play within this scenario such as inheritance tax.
Property not selling – Should property a chain breakdown, but a homeowner be able to continue to purchase their desired property in other ways, the result could be that the original mortgaged is not sold at that time. The homeowner may wish to explore a rental income from the property for a set period of time before attempting to sell on. Market conditions could be at play delaying the sale such as a dip in the market or changes in government schemes such as stamp duty.
 Temporary Relocation – A homeowner may be required to relocate for a set period of time for reasons such as a job opportunity or family circumstances. The result of which may be that the homeowner moves into rental accommodation at the new location, leaving the mortgaged property vacant and available to let out.
What is a Buy to Let Mortgage?
A buy to let mortgage is a financial product specifically targeted at investors who plan to let out a property, and not live within it.
Buy to let mortgages often require high deposits of between 25% and 40% loan to value rate and can have high-interest rates attributed to them in comparison to standard residential mortgages. Buy to let mortgages can also have higher lender arrangement fees.
There are different types of buy to let mortgages, however, most investors seek interest-only mortgages. With this type, the monthly repayments cover the interest due only, and therefore the capital balance remains at the end of the mortgage term.
Interest-only mortgages carry higher risks for the lender and therefore may often have higher interest rates. Like standard mortgages, buy to let mortgages can be obtained with varying terms in relation to interest such as:
Fixed-rate – Usually fixing the interest rate linked to the mortgage for a set period of time, often between 2 and 5 years.
Standard variable rate – This is the long-term interest rate often applied once an introductory offer ends on a mortgage.
Tracker – A tracker rate follows the Bank of England base rate at a set percentage higher and will vary if interest rates change.
The criteria and terms of a buy to let mortgage will vary between lenders however often lenders will require that the rental property income is higher than the mortgage payment each month.
The process to switch a current mortgage to a buy to let
One method of switching mortgage type would be to approach the current residential mortgage lender to ask if they would consider a consent to let or request to switch mortgage type.
If the current lender declines the next step would be to explore a re-mortgage with a new lender, whilst checking the terms of repaying the residential mortgage for early redemption penalties, as any such fees would need to be considered.
The possibilities of switching mortgages would depend on several factors including:
The current mortgage type and terms.
The plans for the property.
Lender's consent.
The applicants living arrangements.
 Other borrowing.
Potential rental income.
It would be recommended to explore both options; staying with the current provider and exploring the market for re-mortgage options to compare the terms, rates and associated fees.
Need more information? Read our related quick help guides: 
Other Considerations
There will be many other factors to consider when researching letting out a property including:
 The costs of renting out the property – A decision of whether to use a letting agent or not to manage the processes of renting the property from advertising, undertaking viewings and the necessary legal checks on the tenants. Should a letting agent be used, the fees of their services will need to be factored into the business plan of the investment.
Maintenance costs – The costs of repairs and maintenance will be factored into the calculations of the costs.
Insurances – Buy to let insurance covers the property itself, its contacts as well as landlord liability. Building insurance is also likely to be needed as a lending criterion.
Taxes – There are a range of taxes to consider when renting out property including; income tax, capital gains tax and the initial stamp duty due when purchasing a property.
Missed payments, rental disputes and periods of unoccupancy – An investor should also consider the consequences of situations when rental income does not materialise either due to a dispute, personal circumstances changing of the tenants or through periods of unoccupancy.
Seeking Specialist Advice
As with any financial decisions, research and consideration of all viable options and other factors at play are strongly recommended.
Borrowers are encouraged to seek advice from an independent financial advisor who is extremely knowledgeable of the different types of mortgages available, their application criteria as well as the market conditions.
As discussed, negotiating with the current residential mortgage lender to switch financial product could often be seen as the simpler process. However the interest rate, terms and fees may not be the most competitive, and therefore by approaching a financial advisor, the whole market can be explored for the best rates and terms.
As a buy to let mortgage differs significantly from a standard residential mortgage, all factors should be considered, including the likely rental income that could be achieved as well as options to maximise this.
As also briefly mentioned above, tax planning will also need to be considered both on the initial investment and the income received from the rental properties and therefore specialised, personal advice is likely to be invaluable in the long run.#
Call us today on 01925 906 210 or contact us. One of our advisors can talk through all of your options with you.