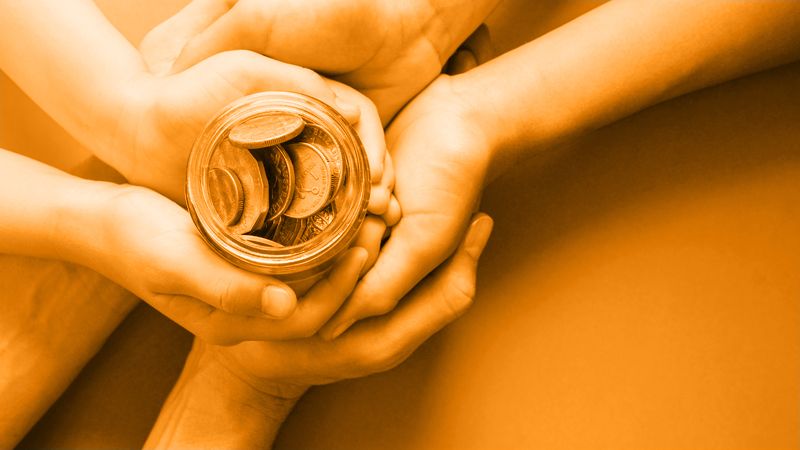 When it comes to mortgage deposits, it's important to be informed. One of the first things to know is that the higher your deposit amount, the less you have to borrow to cover the cost of owning a home.
You may also get better interest rates and more favourable terms if your deposit is a decent amount.
However, saving as you balance other financial needs like living costs or rent can be challenging and tedious, making heft mortgage deposits difficult to achieve.
Fortunately, various government schemes and non-government options in the UK can help with mortgage deposits as you save up for a home.
Read on to learn about the plans and options available to help boost your savings and make your mortgage deposit as big as possible.
Government Mortgage Schemes
Help To Buy: Equity Loan
The Help To Buy Equity Loan is a shared equity scheme only available in England for first-time buyers and current homeowners who wish to move.
You can only use this scheme for newly built homes with a maximum value of £600,000.
To qualify, you need to have a minimum 5% deposit saved. The government will give you an equity loan of up to 20% of the property's value. Add this to your 5%, and you'll only need to secure a 75% mortgage.
The loan will be interest-free for the first five years. A 1.75% fee is payable from year six, and it rises annually by inflation plus 1%.
The repayments are interest-only, and you can repay the loan anytime or when you sell the property.
London features high property prices. The government increases the loan's upper limit to 40% of the property value if you purchase in London.
This means that after you add the 5% you've saved, you'll only need to take out a 55% mortgage to cover the rest.
Related reading: 
Shared Ownership
The Shared Ownership scheme is available in England only, and it allows you to buy a share of your home if you can't afford a 100% mortgage.
You can buy between 10% to 75% of the home's value and pay the remaining share as rent. You're also allowed to buy more shares later on when you can afford to with a gradual staircasing model.
Properties in Shared Ownership are always leasehold, and you can buy a newly built home or an existing one through resale programmes from housing associations.
You can take out a mortgage to pay for your share of the home's purchase price or fund it with your savings.
Your household earnings must be £80,000 a year or less, and you have to have saved a minimum of 5% of the property's value to buy a home through shared ownership.
If you're in London, household earnings must be £90,000 a year or less. You can also qualify if you're a first-time owner, used to own a home but can't now, or are a shared owner wishing to move.
Lifetime Individual Savings Account (LISA)
A LISA can be opened by anyone aged between 18 and 39 years, and you can use it to buy your first home provided it costs £450,000 or less.
You must make your first payment into a LISA before you turn 40, and you can put in up to £4,000 annually until you turn 50.
The government will add a 25% bonus on whatever you save with a maximum of £1,000 per year if you save the full £4,000. Additionally, if you're buying a home with someone else, you can both take advantage of separate LISAs.
Keep in mind that there's a penalty if you take money out of a LISA and fail to put it towards a home deposit.
Only first-time buyers can use LISAs to buy a home. This means you can't use LISAs to purchase a home if you own or have owned a home in the UK or anywhere else in the world.
However, you can still use LISAs to save for later life. You also have to ensure you use a traditional repayments mortgage and buy a home you plan to live in or occupy. LISAs are not eligible for buying holiday homes or homes you want to rent out.
Recommended: Learn more about the different types of mortgages and the fees involved in buying a home.
Right To Buy
The Right to Buy scheme is available if you're a housing association or council house tenant in England or Northern Ireland.
It can help with your mortgage deposit by allowing you to buy the property at a discount or less than its market rate.
To qualify, you must have been a secure tenant for at least three years. The discount you get on the property's price will depend on the length of your tenancy, the property type, and its market value.
If you live in an eligible house in England, the discount will be between 32% and 60%, depending on your tenancy length. For flats, you can get a discount between 44% and 70%.
The maximum Right to Buy discount you can get in England is £84,200, £112,300 in London, and £24,000 in Northern Ireland. You'll not have a right to buy if you're under the threat of eviction, have large debts, are bankrupt, or your home is for the disabled or elderly.
Keep in mind that you have to use the home you want to buy as your new home, and if you sell within five years, you'll have to repay the total discount or some of it plus a share of the profits.
Right To Acquire
The Right to Acquire scheme is available in England if you're a housing association tenant who doesn't qualify for a Right to Buy option. You must have at least three years of tenancy and purchase the property as your main home.
The discounts for the Right to Acquire scheme are usually lower than for the right to buy and typically range between £9,000 and £16,000.
The house must have been built by public funds or taken over from a local council, and your landlord must be a member of a housing association or be on the social housing providers register.
For a more in-depth look into some common types of first time buyer mortgages, check out our following guides:
Other Schemes
Guarantor Mortgage Schemes
In this scheme, a family member or friend can use their home or money as security or deposit on your behalf. The guarantor has to own their property or have enough equity to satisfy the lender to qualify. Proof that they can cover your payments when you default and good credit is also needed.
Many lenders accept guarantor mortgage arrangements, and some may even allow taking a 100% mortgage with a guarantor. However, it's better to use some of your savings if you want the best rates.
Bank Schemes
Some lenders and banks offer special mortgages aimed at helping first-time homeowners who are short of funds. Some even allow relatives to leverage their savings to help you buy a home.
You may be required to contribute a minimum of 5% of the property value while your relative provides a 10% deposit.
Remember, each lender will have different requirements on the minimum deposit together with different rates and terms. However, it's a viable option to consider if you have a friend or relative willing to help contribute towards your mortgage deposit.
Help With a Mortgage Deposit Final Thoughts
The above schemes are intended to help boost your deposit and enable you to get competitive rates and terms from various lenders. A mortgage adviser can help you find the most suitable deal for your situation.
First Time Buyer – Ready to get on the property ladder?
If you're ready to take the leap, we're ready to help you with your first time buyer mortgage application.
As a first time buyer, it's natural to have a lot of questions. Ask away, one of our friendly advisors would love to talk things through with you.
Call us today on 01925 906 210 or complete our quick and easy First Time Buyer Mortgage Application.