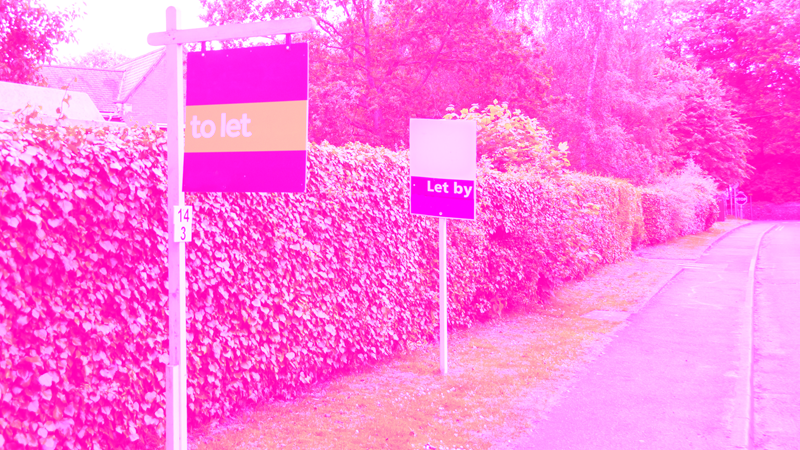 You will be pleased to hear that there are a growing number of mortgage lenders offering Buy to Let mortgages for customers with bad credit. However, various credit issues can affect your chances of obtaining a Buy to Let mortgage at the application stage.
We will delve into these factors below in more detail so that you are better informed as to what might hinder (or help) your chances of getting the mortgage you want.
How your credit score may impact your BTL mortgage application
Firstly, it is important to note that your credit score is different from your credit history.
Credit history as the name suggests is a record of your past financial conduct and is usually tracked over six years. Whereas, a credit score is used by credit reference agencies and is based on specific criteria.
If a lender uses your credit score to assess your application, they will take into consideration factors such as income, age, location and credit behaviours. Therefore, depending on the criteria the lender is looking for, you may well end up with a good lender score, despite having a poor credit score.
If your credit score is low, you will likely find it more difficult to obtain competitive rates but don't let that put you off applying. There are still many options available for Buy to Let mortgages for borrowers with a bad credit score.
Another impacting factor is the number of credit applications or 'hits' there are on your financial record. Having a substantial number of credit applications against your name can be damaging to your credit score. Lenders may question why you have so many credit applications on your record and this may raise a concern.
The information that a lender sees when you make a credit application, can be viewed using one of the credit reference agencies available online e.g. Equifax and Experian. This information can be helpful to you in understanding your credit score.
It may be worth signing up to both agencies as they may not always hold the same information about you. Remember, that accessing your credit file will not impact your score in any way and can be viewed as many times as you want.
Our expert mortgage specialists are available to help you with any questions you may have about your application. Contact us to find out how to maximise your chances of obtaining a Buy to Let mortgage even with a low credit score.
Mortgage Arrears
When a missed mortgage payment is not paid and a month or more has passed, it is considered as being in arrears.
Just like missed payments on any secured loan, mortgage arrears are taken very seriously by lenders when making their decision on a mortgage application. Mortgage arrears on Buy to Let properties are viewed in the same way.
If the arrears have lasted over a month, it raises a red flag that perhaps there is an issue with repaying loans. This, in turn, has an adverse effect on an applicant's reliability at the time the mortgage application is made.
In today's market, it is very common to encounter landlords who have various mortgages for more than one property and for several reasons, they fall into arrears on of the mortgages. The most common reason for this is down to the property not being let for a significant amount of time. Therefore, for customers searching for a Buy to Let mortgage with arrears, there are a number of options available to you.
The timing of any such arrears is important. If arrears have been very recent, this is more likely to work against you than if you had arrears a few years ago.
In an application, it is always essential to clarify any mitigating circumstances to give the lender a complete image of why you fell into arrears. If you paid off the arrears rapidly, it is worth disclosing these documents to demonstrate that you have been able to resolve the case and have done so in a timely manner.
Late Payments
It is not uncommon for people to have missed a payment during their lifetime. Some lenders operate a zero-tolerance policy to late payments and will decline the mortgage applications based on this whereas others may take a more sympathetic view if the late payments were isolated and occurred a long time ago.
However, one thing that you can be sure of is that a lender will always look at how many late payment records exist on your credit file and how long ago they occurred. This information is imperative to the lender's decision when considering your Buy to Let mortgage application.
Typically, the fewer late payments recorded on your file, the more access you will have to lenders and better, more competitive rates.
At this point, it is worth mentioning that late payments and arrears are two separate entities. Missed payments are often recorded at the end of a month. This can help buy some time to settle the payment before it is considered as late.
For example, if your payment was due at the beginning of the month and you paid it in the second or third week, the payment may not be reported to the credit agencies as being late. Missed or late payments on secured credit such as mortgages are more of an issue to those made on unsecured credit such as phone bills or credit cards.
Defaults
Defaults in the loan file of a borrower are one of Buy to Let's most popular reasons for bad credit history mortgages, particularly as they remain on your record for six years. A default notice is a formal letter sent when a certain number of payments on a loan contract have been missed. At this point, default is generally recorded when a borrower has missed more than three payments.
The good news is that there are more Buy to Let bad credit mortgages for defaulting borrowers than in the past, so it's possible to find a suitable Buy to Let mortgage with default. If you have defaulted on payments against a secured loan in the past and are searching for a Buy to Let mortgage, the number of choices available to you will depend on a number of factors, such as how many defaults you have, how late they were recorded and how much they were for.
Lenders will also examine whether the defaults have been paid off, which in financial terms is known as satisfied. Other factors such as the amount of deposit you have available will also be taken into consideration.
CCJs
Just like defaults, there is an increasing number of lenders that will consider providing a Buy to Let mortgage to someone with CCJs registered against their name. Each lender has its own criteria, but the principal considerations that the lenders will scrutinise are, the value of CCJs, how many you have when they were recorded and if the debt has been satisfied.
In particular, the County Court Judgment date plays a significant role in determining an application's result. For instance, if the judgment was registered over two years ago, you are likely to have more options than if the judgment has been registered within the past year.
With that being said, some lenders will consider prospective customers who have had a CCJ registered in their name as recent as within the last few months. Read our full guide on mortgages with a CCJ for more information.
Can I get a Buy to Let mortgage if I'm in a debt management plan?
If you are presently performing debt management or have been in a debt management plan recently, it may be possible for you to get a Buy to Let mortgage. Contact our specialist mortgage advisors, who are on hand to advise you accordingly if you have any queries about obtaining a Buy to Let mortgage if you are in or have been in a Debt Management Plan.
The importance of affordability when applying for a Buy to Let mortgage
When applying for a Buy to Let mortgage with bad credit history, affordability will always be the most important factor taken into consideration by the lender.
Just like any other application for a mortgage, you will have to prove that you can afford the repayments. Buy to Let affordability is based on a combination of the property's rental revenue and your financial circumstances.
If you have many Buy to Let mortgages, the lender may examine your entire portfolio to ensure that when it comes to borrowing, you are not overstretched. Where the lease revenue is not enough, the maximum available loan will be reduced to suit the calculation. Some lenders, however, enable you to supplement the achievable rental revenue with your own personal income.
How much deposit will I need for a BTL with bad credit?
Like any other mortgage, the more deposit you have available to put down, the more options you will have. Typically, most lenders will consider up to 85% LTV for buy to let mortgages.
Start your application for a Buy to Let mortgage today
If you're thinking of becoming a landlord or want to switch to a better deal with your current Buy to Let mortgage, contact our expert mortgage advisors today to discuss your options and begin your application.