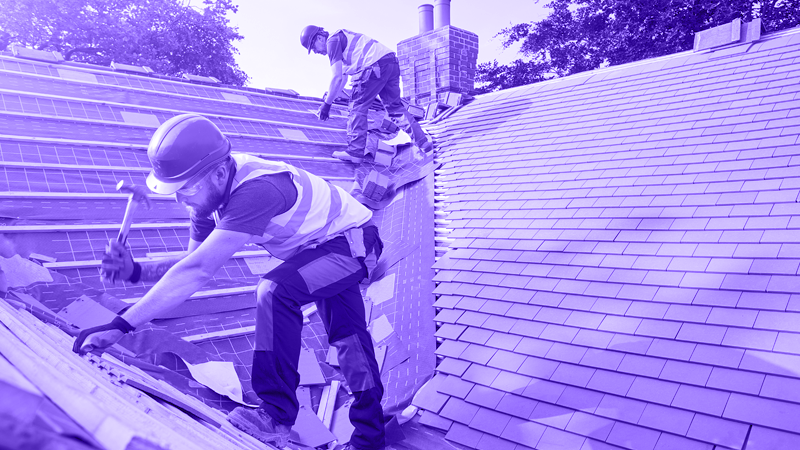 A new build home has various benefits as they're typically more energy efficient, feature fewer maintenance costs, and you won't have a chain of buyers above you.
However, arranging a new build mortgage can be more complicated than for an older property, but it's not impossible.
Here's everything you need to know about new build mortgages in the UK.
What Is a New Build Mortgage?
A new build mortgage is designed for properties that have never been lived in or bought.
They're available among high street mortgage providers and specialists, and each lender will have their definition of what constitutes a new build.
Some consider new builds as newly constructed properties only, while others include off-plan properties where you commit to buy a new home before construction starts or when it's in the process of being built.
It can also include properties that have been substantially renovated within the past two years and not sold during that period.
New build properties are appealing since everything is new, including paintwork, tiling, bathrooms and kitchens, meaning they need little to no maintenance.
They also comply with the latest building regulations, making them more energy efficient than older buildings, and you don't have to deal with a chain of buyers.
What Deposit Do I Need for a New build Mortgage?
Lenders usually require more significant deposits when purchasing a new build than a standard property.
The value of the new build property can fall when you start living on it, meaning the lender takes on more risk, so they protect themselves from the inevitable property devaluation.
Most lenders have loan-to-value (LTV) ratios of 75% to 85% and will require you to deposit 15% to 25% of the property's value.
The LTVs are higher than the 90% to 95% LTV ratios offered on standard properties, and you'll also need to save up a bigger deposit if you're buying a new build flat instead of a house.
Timescales for New Build Mortgages
When it comes to new build mortgages, you may face issues with how long your mortgage offer is valid.
Developers often feature demanding timeframes, and lenders may struggle to complete your application within the required time.
If you're buying off plan, you must carefully time your application.
Although some new build mortgage offers can last longer than standard mortgage offers and go for 9 to 12 months instead of 6 months, it's not always the case.
If the developer encounters a delay in the build time or overruns, your mortgage offer could expire, meaning you'll need to start the entire application process again and getting the same terms isn't guaranteed.
It's worth checking how long your offer is valid if you're buying off-plan and starting the mortgage process as you can.
Consulting a mortgage broker can save time and help you find suitable deals that can last longer or reapply for alternatives if necessary.
Government Schemes for New Build Buyers
Various government schemes can help you buy a new build property.
These include:
The Deposit Unlock Scheme
The Home Builders Federation developed the Deposit Unlock Scheme to help first-time buyers and home movers buy a new build home with a 5% deposit.
The scheme is exclusive to new build homes, and you can only buy a home from a builder participating in the Deposit Unlock scheme and using a mortgage offered by a participating lender.
The maximum amount you can take out to buy a property using the scheme is £750,000, but this will depend on your circumstances and the lender.
First Homes Scheme
The First Homes Scheme was launched in June 2021, and it provides first-time buyers with the opportunity of buying a new build property at a discounted price starting from 305 to 50% of the market value.
The discount is at the local council's discretion in the area where the property is built and is agreed upon directly with the developer.
Once the discount is given, it's locked on that property and stays on the home forever, so every time it's sold, the new buyer benefits from the discount.
The scheme is open to buyers of any profession, but key workers like firefighters and NHS staff are given priority.
To qualify, you must be a first-time buyer with a combined household income below £80,000 or £90,000 in London.
It also includes a price cap of £420,000 within London and £250,000 anywhere outside London on qualifying properties after the discount.
Shared Ownership
Shared Ownership can be a suitable option if you want to buy a new build home but only have a small deposit.
The Shared Ownership Scheme is geared towards first-time buyers, allowing you to buy a portion of new build property and then rent the remaining share from a housing association or council.
It's an excellent stepping stone allowing you to buy from 10% to 75% of a new build home and pay a smaller mortgage than buying the property outright.
You can buy more shares if and when you can afford it through staircasing.
The more of the property you own, the less rent you pay until you reach 100% ownership.
New Build Buyer Incentives
New-build property developers sometimes offer incentives to sweeten the deal, like paying for Stamp Duty and legal fees, since it's easier to offer an incentive to attract buyers than reduce the overall purchase price.
It's worth noting that mortgage lenders will consider such incentives when deciding how much to lend you.
The lender can reduce the amount you can borrow if the incentive is worth a significant amount, like over 5% of the property value.
Knocking the amount that surpasses the 5% off the purchase can significantly impact your LTV ratio and the mortgage rates you're eligible for.
New Build Mortgages UK Final Thoughts
When buying a new build property, you should consult a mortgage advisor or broker specializing in new build mortgages.
They have experience and in-depth knowledge of such properties and understand their complexities.
They can research the market on your behalf, find the best deal for your circumstances, give you access to exclusive deals, provide bespoke advice and help with your application.
Call us today on 01925 906 210 or contact us. One of our advisors can talk through all of your options with you.