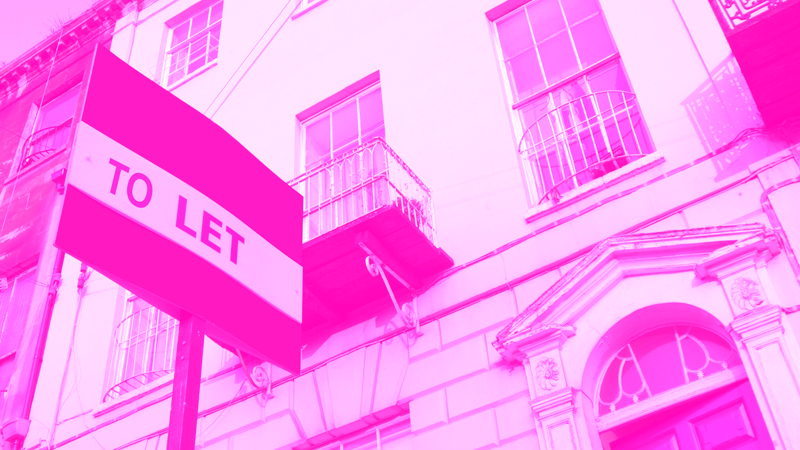 Becoming a landlord can be tempting, including the financial investment opportunities however there are many considerations to factor in such as understanding the industry's legislation covering both tenants' rights and the health and safety of the property, plus the financial impact of running such a business, for example, the property costs plus the expenses involved in renting out property.
In this post, we will be discussing the elements that should be considered when becoming a first-time landlord, including whether a first-time buyer can obtain a buy-to-let mortgage.
First-Time Buy-to-Let Mortgages
A buy-to-let mortgage is a financial product that is specifically for landlords who plan to rent out a property, and not reside within it themselves.
Often, buy-to-let mortgages will have higher interest rates applied in comparison with standard residential mortgages, however, it is common for landlords to opt for interest-only mortgages, keeping the monthly repayments low as the instalment only covers the interest due, leaving a capital balance at the end of the mortgage term.
It is more common for first-time buyers to be seeking a standard residential mortgage however it is not impossible for first-time buyers to be able to become landlords with an appropriate mortgage product to fund the purchase of the property to rent out.
There are likely to be a few challenges to face as a first-time buyer, as potential lenders will be more risk-averse to those without a history of repaying a mortgage, or without assets to put forward as collateral.
Due to these reasons, there will be fewer lenders on the market willing to offer buy-to-let mortgages to first-time buyers and therefore it is recommended that financial advice is sought ahead of making an application so that all financial options can be researched.
Mortgage brokers can assist with advising aspiring landlords to help find the most appropriate lender and financial product for personal circumstances.
Need more information? Read our related quick help guides: 
What Deposit with a First-Timer Buyer Need for a Buy-to-Let Mortgage?
Generally, for most types of mortgages, lenders can offer more favourable terms when applicants can put down a higher deposit.
This is especially the case for first-time buy-to-let mortgage applicants as lenders cannot be reassured by a successful history of mortgage repayments.
Typically, first-time buy-to-let mortgage applicants can expect to need to provide at least a 25% deposit of the property price to be put down to be able to proceed with a purchase.
Some lenders may require a larger deposit depending on the personal circumstances of the applicant and the lender's borrowing criteria, however, should a large deposit be out of reach, there may be other options that still enable a buy-to-let mortgage to be obtained including adding a friend or family member as a joint applicant.
It is important to note that there are other costs to consider in addition to the deposit such as application fees, arrangement fees, valuation fees, transaction fees and stamp duty plus the interest payable.
To discuss all options available for your personal situation, as well as the likely costs involved with setting up a property for rent, please make an appointment with a member of our friendly team of expert brokers.
What Documents Will be Required to Obtain a Buy-to-Let Mortgage?
The documentation needed to apply for a buy-to-let mortgage is the same as that needed for a standard residential mortgage, such as:
Form of Identification
Proof of address, usually covering a three-year period
Proof of income
The requirement to provide other documents will depend on the lender's criteria. Some lenders may require further details in relation to proving affordability or a business plan laying out the financial viability of becoming a landlord.
Can I Obtain a First-Time Buy-to-Let Mortgage with a Bad Credit History?
It is likely to be even more tricky for a first-time buyer with a bad credit history to be able to obtain a buy-to-let mortgage, however, depending on the severity of the bad credit history, it may not be impossible.
While high street lenders are unlikely to even consider an application from someone in this position, specialised lenders may as they will review each application on a case-by-case basis, and therefore for the best chances in obtaining a buy-to-let mortgage with a history of bad credit, liaise with a mortgage broker who can review your personal circumstances and advise the most appropriate lenders to approach.
What Terms Will be Offered for a First-Time Buy-to-Let Mortgage?
Unfortunately, we cannot specify typical first-time buy-to-let mortgage terms within this article as each scenario and personal circumstances will differ and therefore lenders will tailor their mortgage terms in relation to the risks associated with the application.
As we have touched on, in general, buy-to-let mortgages will have higher interest rates however there are still options to be reviewed such as:
The type of mortgage – either interest only or capital repayment
 The type of interest status – either fixed-rate or tracker
To discuss the most suitable type of buy-to-let mortgage for your requirements, please contact our friendly team to book a consultant appointment.
How much Rent Can Be Charged?
The amount of monthly rent that can be charged will depend on a range of factors including; the location of the property, the market conditions, the property size, whether it will be let furnished or not if there will be a provision of white goods and the local facilities.
Often lenders will be interested to know how much a landlord plans to receive in rent and may request the details to be submitted within a business plan.
Some lenders will have specific lending criteria in relation to the level of rent expected compared with the monthly mortgage value to ensure affordability.
If a business plan is required, other costs that may be required to be included are costs of marketing the property for rent, costs of furnishings, maintenance costs, insurances, income and capital gains taxes, the cost of any third-party services and the possibility of any rent arrears or lapses of rental income while the property is unoccupied.
Other Considerations When Seeking to Become a landlord
We have briefly mentioned that in addition to obtaining a mortgage to fund a buy-to-let property, there are also other considerations to consider before leaping into the role of a landlord.
Significant research should take place to understand the legal responsibilities taken on when becoming a landlord, as well as finalising a full business plan including all costs involved in running the business.
First-Time Buyer Buy-to-Let Summary
In this post, we have discussed the hurdles that may be faced when seeking a buy-to-let mortgage as a first-time buyer.
We have also touched on the legal responsibilities and other costs that becoming a landlord is likely to include and therefore advised that thorough research is required ahead of making a mortgage application to understand all the commitments.
Should you need any assistance or advice, our friendly team of financial advisors are at hand so please get in touch with us today to book your initial consultation.
Call us today on 01925 906 210 or contact us. One of our advisors can talk through all of your options with you.