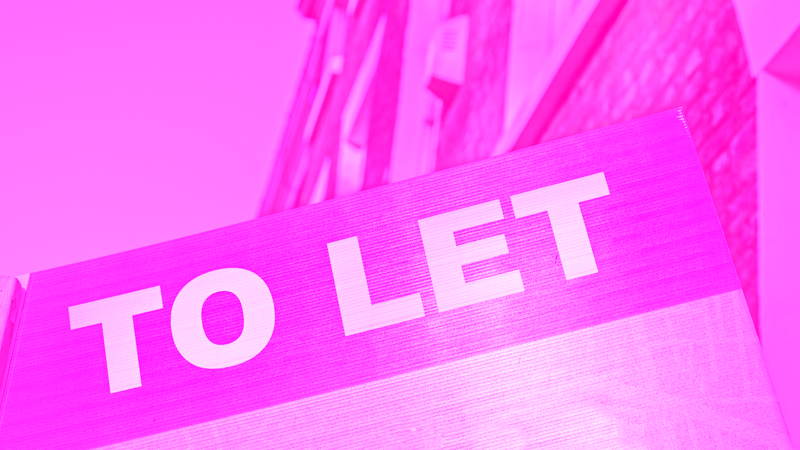 What is a Buy to Let Mortgage?
Before we go into eligibility criteria, required deposits etc. first you should know what a buy to let mortgage is, to see if it something that is attractive to you and your circumstances.
Well, a buy to let mortgage is just as it sounds – it is a mortgage that allows you to buy a property and rent it out and potentially build a portfolio of properties.
Most lenders will offer this type of mortgage, but it is likely that interest rates and fees will be higher than a traditional mortgage as they are considered to be higher risk.
Similar to the residential mortgage when it comes to the legal stuff, the buy to let mortgage are most often agreed upon on an interest-only basis, with the rental income being used to make the mortgage payments.
However, buy to let mortgages often have different eligibility criteria and will take into account if the investment is viable.
The amount that can be generated from renting the property will be a key factor, as it should be able to cover the monthly mortgage payments by 125%.
For example, if your mortgage payments are £500 a month, your rental income will have to be £625 a month. Some lenders have other calculations.
Eligibility Criteria for a Buy to Let Mortgage
If you think a buy to let mortgage might suit your needs, then you really need to know the eligibility criteria and make sure you tick all the right boxes before applying.
Your lender will take the following into consideration:
Credit History
A poor or limited credit history does not necessarily rule you out of a buy to let mortgage. Yes, it is true that many vendors are not keen to lend to those with a poor or no credit history, CCJs, IVAs, or a history of late payments.
However, there are specialist lenders out there that are willing to lend to those with a bad credit rating.
They may require a larger deposit and assurances that you can make the monthly payments, but they will do their best to find the deal that fits in with your circumstances.
Affordability and Income
For a buy to let mortgage, your lender may have a minimum income requirement for the buyer, particularly if you are becoming a landlord for the first time.
The usual income requirement for most lenders is £25,000, but there are lenders that will accept a lower personal income.
Furthermore, you may be able to find a lender that will have no income requirements, going on the rental potential of the property alone. This is as long as you can gain monthly payments that are 125% of the monthly mortgage payments.
Your income type may also be taken into consideration. It is not to say that you won't be able to get a deal if you are a contractor, self-employed, or receiving a pension or other benefits. Those who are self-employed are usually expected to provide 2-3 years' worth of accounts or tax returns, and a few months of bank statements.
Additionally, if a part of your monthly or yearly income comes from the likes of commission, bonuses, or benefits, you may need to search out a specialist lender that will take these supplements to an income into an account when making a decision.
Finally, a mortgage advisor will often make an assessment of your outgoings to show the disposable income you have at the end of each month.
If you have a large number of outgoings or existing loans (such as a lease on a car), your lender may implement a cap on how much you can borrow.
Deposit
Buy to let mortgages tend to require larger deposits than a standard residential mortgage. Whereas is not unusual to get a residential mortgage with just a 5% deposit, for a buy to let mortgage you may need as much as 25% deposit to be accepted.
However, there are some specialist lenders that will offer you 80% or 85% buy to let mortgage if certain criteria are met. Therefore, it is important to raise as large a deposit as possible, if you are considering a buy to let property.
Age
Age can be an eligibility factor with some lenders of buy to let mortgages. The minimum age for those applying for a mortgage is 18, but some lenders may have restrictions of 21 years of age or even 25 as the risk is lower. Furthermore, some mortgage providers may be unwilling to lend to applicants over a certain age, with a common age restriction being 75. However, some mortgage providers will lend to those up to 85 years of age, and some may not have any age restrictions at all.
Property Usage
Usually, lending for a single tenancy is relatively straightforward. However, it may be more complicated if your buy to let mortgage is for a holiday let, short-term let, and house with multiple occupants (HMO).
If you are planning on buying for an HMO you may need a special license and more importantly, your choice of mortgage lenders will be pretty limited. Talk with a whole of market mortgage advisor to see what deals are available to you.
Can a First Time Buyer Secure a Buy to Let Mortgage?
Yes, a first-time buyer can apply for a buy to let mortgage, but your option of lenders could be limited. Most lenders will require you to own your own residential property before agreeing to a buy to let mortgage. So, you can be a first-time landlord, if you already own a home, but for a complete first-time buyer, you will find your options for a buy to let mortgage are minimal. Speak to an experienced mortgage advisor to better understand your entire buy to let options.
Need more information? Read our related quick help guides: 
Are all Properties Eligible for a Buy to Let Mortgage?
If you are looking to secure a buy to let mortgage, your lender will want to know that your chosen property is suitable for renting out.
The final decision will come down to the specifics of the property, such as its condition (if you plan on any renovations before renting), its location, and the rental market in the area.
However, most mortgage providers will have restrictions on the buy to let properties they will lend on. These include:
Ex-Local Authority Flats – Securing a mortgage will depend on the location of the property and the number of privately owned flats in the block.
New Build Flats – Usually vendors will require a larger deposit for a new build flat, although this can be dependent on area.
Flats Above Commercial Properties – Such as flats or maisonettes above restaurants. Cafes, shops or offices may have lender restrictions.
High Rise Flats – Lenders often put restrictions on the number of floors in a block of flats.
Holiday Homes – You lender will want to know that your holiday home can generate a sufficient income to cover the mortgage costs all year round.
Our expert mortgage advisors will be able to go into detail with you the types of property which are best suited for buy to let mortgages and where you will be able to get the best deal.
Main Takeaways
A buy to let mortgage is for those looking to buy a property with the intention of renting it out.
You will usually need a bigger deposit for a buy to let mortgage than a standard residential mortgage.
Many lenders will have income requirements that a buyer will have to meet.
Most mortgage providers will want to know that your chosen property can achieve a monthly rental income that is 125% above the mortgage payments.
First-time buyers can secure a buy to let mortgage, but options are limited.
Speak to our expert whole of market mortgage advisors who can discuss all your buy to let mortgage options and find the best deal for you.
Call us today on 01925 906 210 or contact us. One of our advisors can talk through all of your options with you.