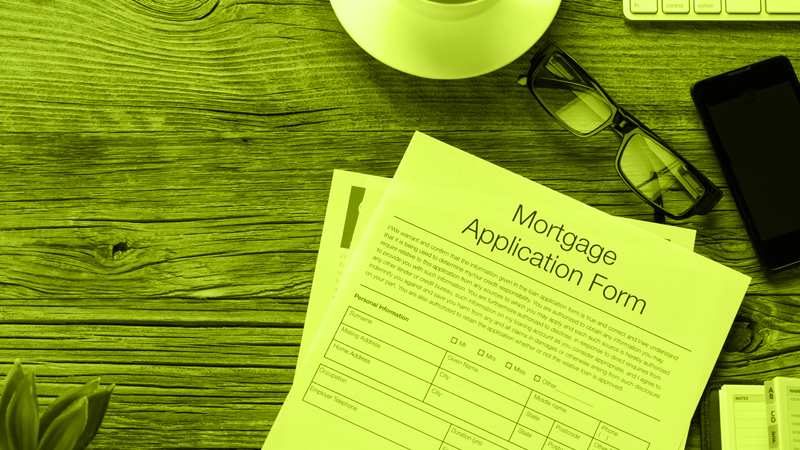 Typically, a first-time buyer is often thought of as buying their own first property to live in themselves, however, if you have desires of becoming a landlord when you first purchase a buy to let property, this guide will help navigate you through the process.
There may never be a perfect time to take that first leap of becoming a landlord and there are many factors to consider including:
Being knowledgeable of a wide range of legislation.
The additional costs involved when renting out property.
The costs of financing the purchase of a buy to let property.
Buy to Let Mortgages
A buy to let mortgage is a method of borrowing that is specifically for landlords who plan to let out a property, and not live in it.
Typically buy to let mortgages usually have higher interest rates attributed to them compared with standard residential mortgages.
However often landlords will seek interest-only mortgages where the monthly repayments only cover the interest due, leaving a capital balance at the end of the mortgage term.
Being a first-time buyer can be slightly more challenging in any circumstances as lenders assume there are further risks involved without a history of mortgage repayments, however for a first-time buyer seeking a buy to let mortgage, the risks to lenders will increase further.
As such, buy to let lenders to first time buyers are likely to request higher deposits, typically around 25% of the property price to be put down to be able to proceed with a purchase.
Should the large deposit required to proceed with a buy to let mortgage be out of reach, there may be other options available such as a joint application with a family member, a gifted deposit or a guarantor mortgage.
In addition to the deposit, there will also be other costs of obtaining a mortgage such as application fees, arrangement fees, valuation fees, transaction fees and of course the interest payable.
Stamp duty will also be likely to be due as although you are maybe a first-time buyer, to purchase a property for letting out will exempt the purchase from any discounts.
Other Considerations When Seeking to Become a Landlord
In addition to obtaining a mortgage to finance the buy to let project, significant research will need to be undertaken into what legal responsibilities you will be taking on as a landlord, plus the costs of letting out a property and the administration involved. Firstly, let's look at the legal responsibilities.
Legal Responsibilities
There are a number of legal responsibilities that a landlord will need to ensure that the property is compliant with before letting it out including:
Energy Performance Certificate, or EPC – Current legislation for privately rented properties requires that an EPC must be undertaken, and the advertised property must have a minimum performance rating of an E grade. Should an EPC be issued at less than an E grade, improvements must be made to the property to boost up the score before marketing.
Safety – Electric safety inspections must take place and the outcomes must be documented.
Compliance – Landlords must comply with the Tenant Fees Act and Tenancy Deposit Schemes.
In addition to complying with current legislation, a landlord is also responsible for ensuring that they are kept up to date with forthcoming changes to legislation and implementing changes as and when required.
Tenant Rights
Before marketing a property to let, it is highly recommended that significant research is undertaken into Tenant Rights. The consequences of not understanding the rights of tenants can result in large fines or even personal prosecution.
In summary, a tenant's basic rights include:
The right to live in a property that is safe and kept in a good condition. The tenants also have the right to view the EPC for the property that they rent.
The right to have their deposits returned at the end of their tenancy.
The right to be protected from unfair eviction.
 A tenant also has the right to know who their landlord is.
 A tenant has the right to live within a rented property undisturbed.
Need more information? Read our related quick help guides: 
Other Costs of Letting Property
As we have briefly mentioned, there are other costs to be aware of when letting out property, including:
The costs of marketing and renting out the property – Some landlords use a letting agent to assist with the management of renting out property including advertising, undertaking viewings and the necessary legal checks on the tenants, however, these services also come with a cost.
Furnishings – Properties can either be leased furnished or unfurnished, however, either way, to protect both the tenant and landlord, an inventory should be undertaken at the beginning of a lease documenting the condition of the property and any furnishings.
Maintenance costs – Ad-hoc costs of repairs and maintenance will need to be paid to maintain a rental property appropriately.
Insurances – Buy to let insurance will cover the property itself as well as landlord liability, however it is also highly likely that building insurance will be needed as this is often a requirement from the lender.
Taxes – We have already mentioned the initial stamp duty due when purchasing a property, however, there are other taxes to consider when letting out property including income tax and capital gains tax. For specific tax planning advice, it is highly recommended that specialised financial advice is sought.
Missed payments, rental disputes and periods of unoccupancy – A landlord should
also, be mindful of circumstances that could result in lapses of rental income such as
the gap between tenants or a tenancy dispute and plan for such events.
Buy to let mortgages for first time buyers summary
Becoming a landlord is an exciting opportunity however there are many elements to thoroughly research and consider, including all of the responsibilities that will also be taken on.
All of which is in addition to navigating the mortgage market and the mortgage application process.
However, our friendly team of financial advisors are at hand to provide help and advice on which specialised lenders would be appropriate and the likelihood of a first-time buyer applicant being accepted for a buy to let mortgage with specific lenders.
Call us today on 01925 906 210 or feel free to contact us. One of our advisors will be happy to talk through all of your options with you.