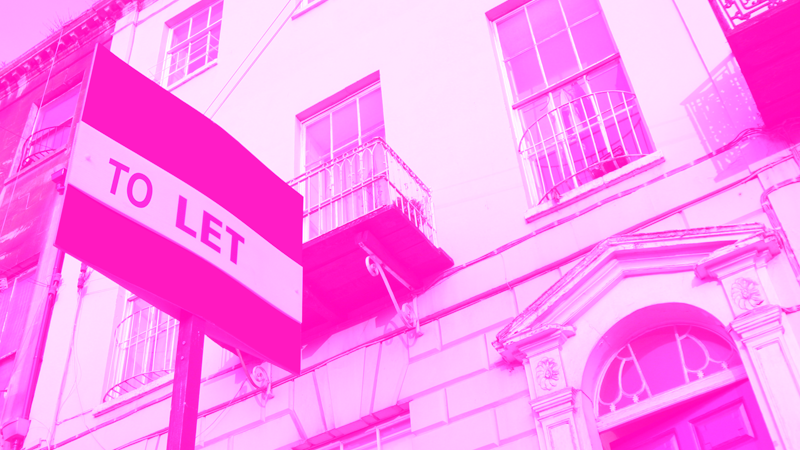 Renting out property is a big financial decision and responsibility at any time, but where a family are involved there are additional factors to consider including if the type of mortgage in place permits that the property is rented.
Buying a property to rent out can be a great investment however over recent years the legislation has tightened up regarding the requirements needed to rent property including energy efficiency, health and safety and right to rent rules.
This guide will discuss the considerations involved with letting out the property to family members.
Mortgage Types and Renting
Should a property be owned outright and therefore there is not a mortgage lender involved, the homeowner can decide who he or she rents out the property to.
However, should a standard residential mortgage be in place against a property that a homeowner wishes to rent out, permission would need to be sought from the mortgage lender.
Not every mortgage lender would approve a current residential mortgaged property to be rented out, especially to family members and therefore it may be necessary to switch mortgage products or lenders to enable the lease.
If a property with a standard residential mortgage is rented out without the necessary permission, it is likely that the mortgage terms would be broken, which could incur penalties.
The most appropriate type of mortgage for renting our property would be a buy-to-let mortgage.
Need more information? Read our related quick help guides: 
What is a Buy-to-let Mortgage?
A buy-to-let mortgage is a specific financial mortgage product designed for investors who wish to let out a property, and not live within it.
Typically, a buy-to-let mortgage will have the same options as a standard mortgage such as various interest options from fixed rate, variable rate and tracker mortgages, however, the interest rates can be higher with a buy-to-let mortgage.
One difference with a buy-to-let mortgage versus a standard mortgage is that buy-to-let mortgages often require high deposits, usually between 25% and 40% loan to value rate.
There are different types of buy-to-let mortgages including an interest-only option, which is very common with investors, to be able to keep the monthly mortgage repayments low.
Where the property is planned to be rented out to a family member, a specific type of mortgage would be recommended, a regulated buy-to-let mortgage.
The buy-to-let mortgage market is not regulated by the FCA, however as lenders see letting out the property to family members as an increased risk, the mortgage needed would fall under tighter guidelines than a common, unregulated buy-to-let mortgage.
Typically regulated buy-to-let mortgages will not have the most competitive interest rates and there will be a smaller selection of lenders offering this type of mortgage product and therefore the use of a mortgage broker may be the best approach to seek the most favourable interest rate and terms.
The criteria and terms of a buy-to-let mortgage will vary between lenders however often lenders of regulated buy-to-let mortgages will be interested in the affordability of the borrower, more than the level of rental income available.
Second Home Mortgages
An alternative option to a buy-to-let mortgage could be a second home mortgage.
This type of financial mortgage product works in the same way as a standard mortgage, however, the lender is aware that the property is not the main residence of the borrower.
Again, permission would need to be sought from the lender to rent the property out to a family member.
Not all mortgage lenders offer second home mortgage and therefore a mortgage broker would be best placed to advise the options available.
How much can be borrowed?
Both typically buy-to-let mortgages and regulated buy-to-let mortgages would review the possible rental income from the property, by accessing the open market rental value.
As a rough guide of the lending criteria, the rent should cover 125%-145% of the mortgage repayments. However, as briefly mentioned already, with a regulated buy-to-let mortgage, the affordability of the borrower will also be a factor to the lender.
The amount that can be offered by a lender will also depend on the deposit available to be put down by the borrower. Typically, a borrower should expect to have a deposit of at least 10% of the purchase price, and for a second residential mortgage, at least 25% deposit for a buy-to-let mortgage.
What should I Consider When Renting to a Family Member?
Contract – Although you might not think it is necessary to put a proper contract in place when renting property to a family, it is highly recommended that you do so. When someone makes regular payments for a service, it could be seen that an unwritten tenancy agreement has been put in place, protecting the tenant and therefore a contract is recommended to protect the rights of the landlord.
In addition, should the property have a regulated buy-to-let mortgage in place, then the lender will require that an assured shorthold tenancy agreement (AST) contract is in place.
Tax implications – No matter who the property is rented out to, stamp duty would need to be paid on the purchase of the property and rental income will still need to be reported for income tax and capital gains tax reporting.
Maintenance costs – Another reason to ensure that a contract is put in place is to have a written agreement listing who is responsible for the costs of repairs and maintenance. It is highly recommended that an agreement is put in place to ensure that there is no grey area regarding responsibilities, which can result in disputes.
Insurances – Insurances will be required covering both the property itself (often, building insurance is a requirement of the mortgage lender), and the contents. Again, it would be worth clarifying who is responsible for the insurances within a contact.
Can I buy a house and rent it to a family memory summary
Buying a property to rent to a family member can be complicated and should be researched thoroughly before making a commitment.
As we have discussed, a buy-to-let mortgage is quite different to a standard residential mortgage and therefore there are many factors to review, including the level of rental income that could be gained, both on the open market and via a family member as well as the tax implications.
Borrowers exploring this option are highly recommended to obtain independent financial advice, ensuring that the best financial product is sought for the personal circumstance and that their interests and investments are protected.
Call us today on 01925 906 210 or feel free to contact us. One of our advisors will be happy to talk through all of your options with you.