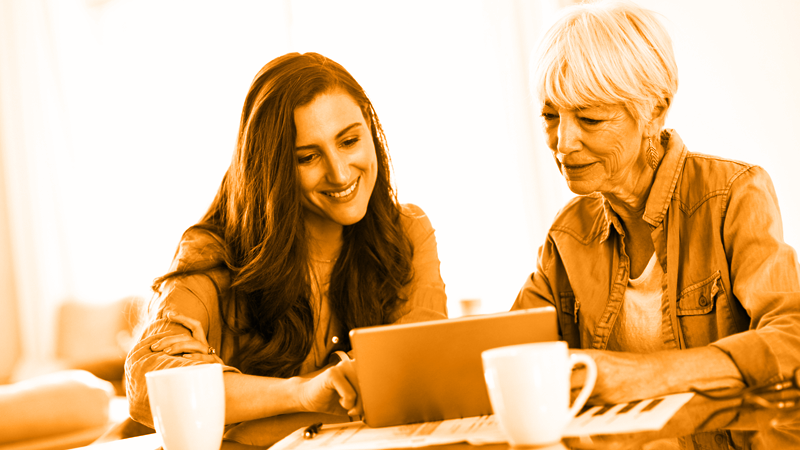 Mortgage lenders are continuously adapting to the challenges facing the property market including increased property prices, which have led to the creation of various government schemes to assist home buyers.
Lenders have also acknowledged that in many cases family members provide assistance by helping the younger generation get into the housing ladder and therefore some lenders have different family assisted mortgages to assist this.
Throughout this article, we will explore some of the mortgages available including their criteria and purpose.
What is a family assisted Mortgage?
A mortgage product enabling borrowing for the purpose of purchasing a property with the help of family members.
The mortgage enables the utilisation of family savings to enable the purchase of a house and can be suitable either for first time buyers or existing homeowners looking to move.
How Much can be Borrowed via a Family Assisted Mortgage?
As with most financial products, the terms offered will depend on many factors including the applicant's financial background. If there are two applicants, both salaries are included within the calculations.
Related quick help guides:
What are the Typical Mortgage Lending Rates?
The mortgage interest rates offered will usually depend on the product and applicants' credit history as well as the market conditions, however, there will also be some differences between lenders and therefore it is always useful to shop around to compare lending rates.
Currently family assisted mortgage rates are typically between 2% and 4%. The rates are generally higher than standard mortgage interest rates as the lenders ultimately are providing 100% loan to property value products that carry more risk.
Differences between Family Assisted Mortgage Terms and Conditions
In addition to differences in interest rates between lenders, terms and conditions can also vary. For example, Halifax have been known to offer a reduced duration of time that family members would need to secure their savings to the mortgage for, down to three years compared with the usual five.
This may be useful in some personal circumstances although the mortgage repayments tend to be higher to ensure that enough provision is being made to cover the savings over the shorter term.
Wondering how much buying a house costs? Read all about the fees involved in buying a home.
Some lenders will only offer assisted mortgages to existing mortgage customers, such as Nationwide. In this case, savings are not required to secure a family mortgage as the equity is used from the family member's home instead.
The Post Office currently offer similar family mortgage terms to Nationwide named a 'family link mortgage', however, they are slightly stricter in the sense that the helper must be a family member rather than a friend, and also, that the helper's property must be mortgage-free.
The Post Office does not differ from the five-year minimum term, and also prescribe that the mortgage applicant must earn a minimum of £20,000 salary to be eligible for their family link mortgage product.
Lloyds currently offer a 'lend a hand mortgage' product which provides slightly more flexibility than its competitors. They can offer the reduced fixed-term option of locking away savings for three years instead of five, as well as providing an option to the applicant of putting down a 5% deposit in addition.
Also, Lloyds appear very generous with incentives offered to the helper, providing a 10% reward as well as interest payable for securing the savings linked to the mortgage product.
In addition to the terms mentioned above, some lenders may also provide other incentives to encourage applicants to sway towards borrowing with them. The incentives could include cashback or a slight reduction in rates offered depending on the circumstance of the relationship between the parties and the lender or the credit history of the applicant.
Types of First Time Buyer Mortgages
For a more in-depth look into some common types of first time buyer mortgages, check out our following guides:
Family Assisted Mortgages Summary
There are many benefits of family assisted mortgages, including helping younger family members get onto the housing ladder without saving such large deposits that can otherwise be required for standard mortgage applications, however, there are considerations too such as locking away large sums of money for a set period of time.
Obviously, with all these types of mortgages, a lot of trust is required between all parties as either the savings or any additional property secured to the family mortgage are at risk should the loan repayments not be made.
Therefore other options may wish to be considered such as the use of a guarantor for a mortgage application, acting as the security for the lender.
Other traditional methods such as gifting a cash sum towards a deposit can also still be useful however in some circumstances inheritance tax may be applicable.
Each case is unique depending on the individual circumstances and therefore it's is often worth seeking specialist financial advice before committing to any decision or the financial avenue.
Call us today on 01925 906 210 or contact us. One of our advisors can talk through all of your options with you.