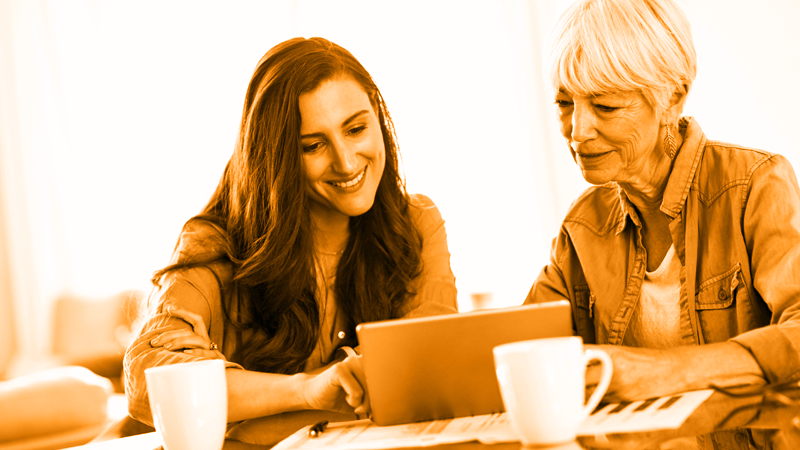 Exploring finance options later on in life can be tricky, especially direct from the high street lenders, as they often deem those over 60-year old to be at higher risk.
The risk element is often due to two factors; an assumption of limited income and age. Therefore the terms offered on loans are often not very competitive compared to standard mortgages available to the younger age groups.
Should a retired person find a secured finance option and be successful with an application, often the duration of the loan could be considerably shorter depending upon age and income.
However, the financial market has been diversifying over recent years and is also more understanding that each case is unique, with every borrower having different requirements and backgrounds.
Secured Loans for Pensions – How does it work? 
Retired persons are also increasingly savvy, wishing to explore the trends within the financial market for themselves, such as maximise the current low-interest rates which can provide low-cost borrowing for an array of purposes.
This article will examine the financial options that retired people can research further as well as the criteria that lenders will analyse older applicants by. Also, other financing options for retirees will be discussed.
Related quick help guides: 
Homeowner Loans for Retirees
A retired person may wish to consider a secured homeowner loan for many reasons such as; to undertake developments within a property or to make other investments that would have a higher return than the cost of the borrowing.
It is often recommended to retired people that instead of dipping into retirement savings, other options of financing should be explored, especially during times of low-interest rates.
However, always be mindful that secured loans are held against current assets such as property, and therefore should the repayments not be kept up, the asset could be at risk from possession by the lender.
Specialist lenders are often approached to explore the wider market.
Considerations Before Applying
As with any financial decision, it is recommended to ensure that plenty of research is undertaken before committing to an option.
As mentioned, typically the high street may not be the most competitive lending market to the older borrower and therefore by approaching a broker, all options can be explored to find the most suitable option and the best prices.
Before applying for any suitable financial product it is worth considering the following:
Ensure the accuracy of a credit report – Request a free report to check it for errors. This credit history report will be used by lenders when reviewing an application and therefore is vital that it is correct.
Consider how much borrowing is required – It is advisable to only borrow what is needed for the project or purpose of the lending, over the shortest duration affordable to keep interest payments down. This also will allow a financial review period sooner, following a shorter duration of the loan.
Check the chosen option for age restrictions – Each lender will set their age restrictions on borrowing, so it is worth checking this before applying.
Accurately calculate living costs – During the application process, a lender is likely to request the living costs and other expenses that an applicant has outgoing each month to ensure the loan is affordable. Having this information in advance will save time later on.
Lenders Criteria for Retired Persons
Specialised lenders may consider a secured loan application from a retired person on a case by case basis, reviewing each applicant against its borrowing criteria within the following elements:
Age – The applicant's age both at the time of the loan application as well as the age at the planned end of the loan
The credit score of the applicant
Income and affordability – The total monthly income of the applicant, which can be from multiple sources such as a pension and a part-time wage or rental income and dividends
Equity – The amount of property equity or the total value of other assets
Each lender will have its loan eligibility criteria for all of the above elements including a maximum age that they will lend to, to commence a loan, as well as the age when the loan is due to be repaid.
Other Financial Options for Pensioners
As well as secured loans, an array of other unsecured financial products are available for the older borrower including credit cards, mortgages, equity release mortgages or car finance.
However, often the interest rates offered on unsecured borrowing are higher due to the risks borne by the lender.
The suitability of any of the above options would depend on the purpose of the desired borrowing, the duration of the financial agreement and the costs involved. Seeking independent financial advice may assist with streamlining the relevant option and comparing the best deals available.
In addition to lending options, a pension drawdown could be possible. However, any drawdown taken from a pension pot will affect the overall value of the pension, and subsequently the income that the pension pot could provide.
Therefore, any considerations of such options should be discussed with an independent financial advisor to ensure that this is the right approach for the pensioner and that the consequences are fully understood before committing.
Secured Loans for Pensioners Summary
As with any financial decision, it's always recommended to seek independent financial advice before committing, to ensure that all terms are fully understood.
Independent brokers will also have access to the whole of the market, rather than just high street lenders which will often reveal a range of options and competitive prices.
Should you be seeking a secured loan within the following categories, approach a specialised broker for personalised service and to discuss the options available:
Loans for those up to age 85.
Loans accepting pensions as acceptable income.
Loans accepting benefits and disability living allowance as approved income types.
Alternative equity releases financial options.
However, remember that all secured loans will have consequences to owned assets if the repayments are not kept up.
Call us today on 01925 906 210 or contact us. One of our advisors can talk through all of your options with you.