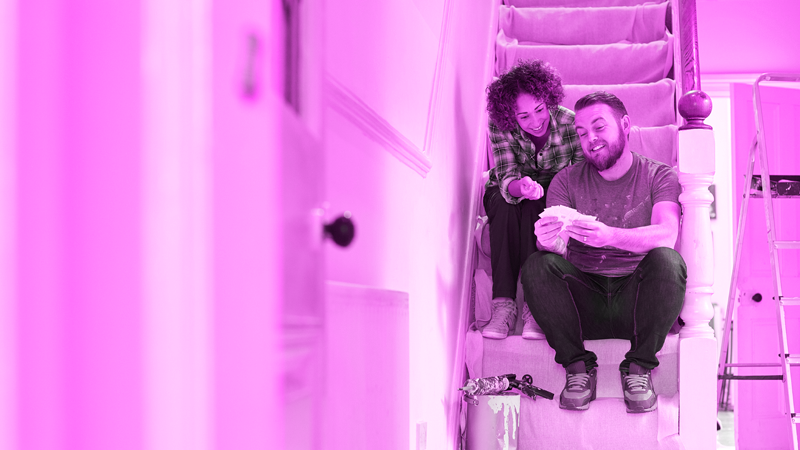 Being self-employed can bring many benefits such as independence, flexibility, a self-designed career path in an industry of choice or where the passion lies, which is often what people dream of as per the famous saying 'choose a job you love and you will never work a day in your life!
However, being self-employed can also carry negative connotations such as the perception of inconsistent income, and therefore obtaining a loan when self-employed can bring additional hurdles, especially should a self-employed person not have accounted for many years or at all.
Lenders, especially those found on the high street often deem self-employed applicants as higher risk and therefore obtaining loans can be trickier.
Often even if loan offers are achieved, the terms are usually not as favourable as an employed applicant may be offered.
However, over recent years the financial market has been diversifying and is also more understanding that each case is unique, with every borrower having different requirements and backgrounds.
Therefore, should you be looking for a self-employed loan for a range of purposes such as investing in extra equipment or expanding your business, it would be worth exploring the market to find the best interest rate and terms available.
In this guide, we will examine the financial options that self-employed people may have when looking to borrow money for their business.
What are self-employed loans?
A loan for a self-employed person is a method of borrowing money for a range of purposes. The loan can either be secured against an asset such as property, or unsecured, based solely on the credit history of the person and associated business.
Typically, secured loans will be offered with lower interest rates due to the decreased risk to the lender, as an asset is linked to the loan as collateral.
Secure self-employed loans are typically used to fund business developments whereas personal loans are usually only available for personal uses.
Repayment periods can vary depending on a range of factors as set by the lender and type of financial product, however, they can be either short term loans, between 1-5 years duration, or over much longer periods of up to 30 years, suitable for larger projects or investments.
How do self-employed loans work? 
Loans for the self-employed are available as unsecured or secured payments. A secured loan means that you guarantee the loan repayments with your assets e.g. property, while unsecured loans do not involve your assets.
An unsecured loan is typically more costly due to higher interest rates.
A self-employed loan can be a long or short term solution, it all depends on the amount you want to borrow and your credit rating.
Related quick help guides: 
Short term loans can aid cash flow for example, whereas the longer-term loans would be useful to spread the cost of more costly business purchases.
As with any borrowing, the offer of a loan will be based on criteria set by the lender which could include a review of personal credit history as well as how long the business has been established and trading.
One consideration with any borrowing includes the consequences should the situation arise where repayments cannot meet. In which case, the business or linked asset (if secured) could be at risk from legal action and ultimately possession by the lender.
As already briefly mentioned, typically a high street lender would not usually offer competitive secured homeowner loans to self-employed people, however when they do, the interest rates may not be the most competitive, therefore specialised lenders are often approached to explore the wider market for the best offers.
Applying for a self-employed loan
The application process for borrowing money is often similar no matter the type of financial product and purpose. Typically, the process will initially require gathering the relevant information to be submitted and reviewed by the potential lender.
What do I need to apply for a self-employed loan?
Proof of an applicant's full name and personal address details covering the past 3 years
Company information including the type of industry it operates within and legal entity status
Company tax returns (SA302)
Business bank statements
Evidence of any income sources, such as rental income for landlords
As with any borrowing, it is highly recommended that plenty of research is undertaken before making an application and committing to a financial product, and therefore by approaching a broker, all options can be extensively explored to find the most suitable product for the applicant's needs, along with the best terms.
Lending Criteria for Self-employed loans
Each lender will have its own loan eligibility criteria for approving self-employed loans. Typically, this will include:
The credit score of the applicant
The creditworthiness of the business
Income and affordability – Proof of the businesses' income sources and typical monthly expenses will be required
Security- The amount of property equity or the total value of other assets put forward as colleterial for a secured loan
Frequently asked questions about self-employed loans
Here are some of the most common questions received about self-employed loans:
How much can you borrow?
Mortgageable can help you access loans from between £3,000 to £600,000.
What are the repayment terms? 
This can vary but you may be able to choose from 1 all the way up to 30 years.
Read our complete guide on how do secured loans work? 
Can a self-employed person obtain a secured loan without proof of income?
Typically, as part of the application process, proof of income is required, however, if you are newly self-employed, or do not have accounting records covering a sufficient period to prove income, there are other methods that lenders can use to review an application.
Lenders will usually prioritise reviewing the overall credit score of an applicant during the underwriting process, and therefore as long as the applicants' credit score is sufficient, there will often be options of borrowing even if proof of income is not available.
However, there will be fewer lenders willing to offer loans to applicants relying solely on a credit score and therefore it is likely that higher interest rates will be applicable on any loan offers.
Secured loans without proof of income again will be less commonly available, however providing an asset as security, reduces the risk to the lender and therefore will likely provide more favourable loan terms.
Secured loans for self employed summary
Lenders these days appreciate that every applicant is unique however, by using a broker an applicant can benefit from receiving inside market knowledge that can be very helpful, including the success rates of similar cases.
As with any financial decision, it is highly recommended that independent financial advice is sought before committing, to ensure that all terms are fully understood.
Independent brokers will also have access to the whole of the market, rather than just high street lenders which will often reveal a range of options and competitive prices.
However, remember that all secured loans will have consequences to owned assets if the repayments are not kept up.
Give Loanable a call today on 01925 988 055 and they will provide you with the best deals available to meet your circumstances and consider any credit history you may have. With their expert advice, they can guide you through the process and give you the knowledge and confidence it takes to acquire a secured loan that is right for you.
If you have read all the information on secured loans carefully and feel that you want to proceed with a secure loan, get in touch with one of Loanable's secured loan experts by emailing hello@loanable.co.uk who can work with you to find the best deal for your needs and circumstances.
Further reading: