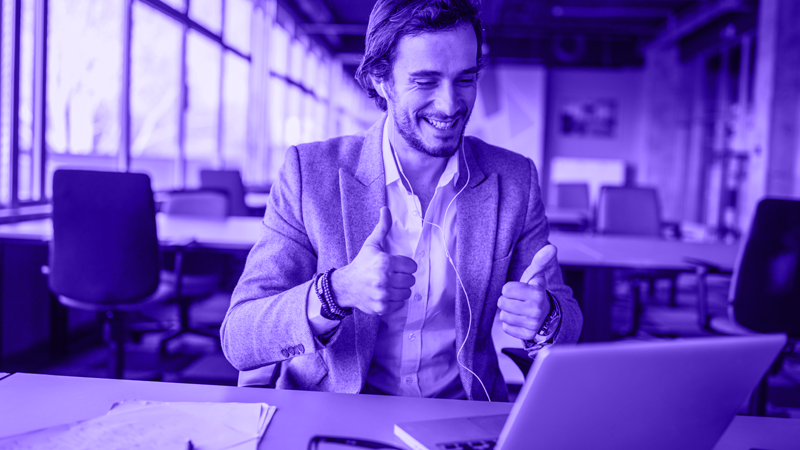 If you are a property owner and need to borrow money but bad credit is preventing you from doing so, a secured loan could be the right option for you.
A secured loan can allow you to use your property as collateral, opening up a lot of possibilities for you!
However, secured loans do come with risks and also have some general requirements that must be met before an agreement can be made.
This article will give you information that you need to know about obtaining a secured loan, and how our expert secured loan brokers can help you along the way.
How Does a Secured Loan Broker Work?
The difference between taking out a secured and an unsecured loan is the use of your assets as collateral.
Unsecured loans are also simply known as personal loans and come in two forms:
Opening a line of credit (such as credit or store cards).
Fixed interest loans (such as students loans and personal loans).
To be eligible for unsecured loans, you don't necessarily have to be a property owner or have a mortgage but they are dependent on your credit rating, and it does usually need to be fairly good.
With that being said, if payments were missed or defaulted under an unsecured loan, the lender is unable to automatically resort to reclamation through property seizure but will have other routes, such as through legal means, to reclaim the money that was borrowed.
Without the collateral providing security to the lender, an unsecured loan will tend to have higher interest rates than that of a secured loan and missed payments can be more unfavourable as they can incur higher fees and negatively affect your credit rating.
This, in turn, can lead to making it more difficult to obtain credit in the future.
Secured loans (also known as homeowner loans or 2nd charge mortgages) on the other hand, do use the property as collateral and as mentioned above, is a great option for those with a poor credit rating, as the lender has security in the equity of the property being used making it less risky for them.
However, the major risk for you when it comes to this, is that the lender will have legal rights to repossess your home if you have not been keeping up with your repayments. This is doubtlessly a severe consequence for some, so you have to make sure you are certain before taking out a loan against your assets.
Read our complete guide on how do secured loans work? 
Types of Secured Loans
There are various types of secured loans available, here are some of the most common:
Second Charge Mortagages
A second charge mortgage also referred to as a secured homeowner loan enables you to use the equity in your home as security for a loan. Essentially, it means you have two mortgages on your home. The equity is the percentage of your property owned by you i.e. the value of your property minus any remaining mortgage.
Buy-to-let
If you have a buy to let property, you could potentially use the equity as security for the loan. This is a common scenario, by which people may fund a new project.
Residential
Are you a regular property owner who wants to secure finance, a secured loans broker may be able to help. Give us a call on 01925 906 210 for a no-obligation chat.
Related quick help guides: 
Secured Loans Broker – What can they do? 
If you decide that you would like to look further into the types of secured loans available and compare what options are best for you, there are two main ways of going about this.
The first is to contact a secured loans broker, like us, whom you will be able to speak to on a personal level and have a conversation regarding what options are available to you.
The other option is to take a look at online comparison websites, which will take into account the offers that are available, giving you a wide array of choices, but it may be more difficult to find something specific for your circumstances.
It's much more efficient and easier to speak to a professional who knows exactly what to look for and can tailor a solution that fits your needs.
Searching for a secured loan by yourself is no easy task and, as you may already know, the vast array of choices can be a little overwhelming. Our secured loan experts will be able to effectively filter the options on your behalf, taking most of the work out of your hands and streamline the whole process.
Can I Get a Homeowner Loan with Bad Credit?
In general, the main requirement is that you already have ownership of a property or an existing mortgage and enough equity available to warrant the amount that is being borrowed.
It's also worth mentioning that a secured loan is an alternative to a further advance if you want to avoid early repayment charges when switching between lenders.
If you are concerned about whether or not you'll be eligible for a secured loan with bad credit,  our experts can help you along the way and will consider credit histories which include the following:
Late payments and defaults.
Low credit score or no credit history.
Mortgage arrears.
Debt management plans.
County Court Judgements (CCJs).
Individual voluntary arrangement (IVA).
Repossession.
Bankruptcy.
You may also be interested in reading our guide on instalment loans for bad credit.
Secured Loans Broker- what factors are considered?
When taking out a secured loan there will be several considerations to make that a secured loans broker will also want to discuss with you during your conversation. As taking out a homeowner loan is a significant decision to make, it would be wise to know where you stand and think about the following:
Loan Term – This is simply the length of time you want to spend making repayments. The shorter the loan term, the greater the monthly repayments will be but also the lower the interest repaid will be and vice versa.
Interest Rates – The interest rate can depend on several factors including the loan term, the amount borrowed, your credit score and the collateral being offered.
Your Financial Status – When choosing a loan, you should really know where you stand when it comes to your financial situation in regard to what you can afford in repayments and interest. Keep in mind that with your property as collateral, if you are unable to make repayments you may be at risk of losing your home.
Loan to Equity Ratio – The more equity available on your home, you are likely able to borrow more. Equity is the amount of mortgage you have paid from the total value of the property and this is the amount considered recoverable by the lender if you were to default on payments.
Secured Loans Broker – How Can We Help?
There's no doubt that homeowner loans are great for those with bad credit but as mentioned previously, taking out a secured home loan is a major life decision that's not to be taken lightly and nobody should have to make that choice alone!
Give Loanable a call today on 01925 988 055 and they will provide you with the best deals available to meet your circumstances and consider any credit history you may have. With their expert advice, they can guide you through the process and give you the knowledge and confidence it takes to acquire a secured loan that is right for you.
If you have read all the information on secured loans carefully and feel that you want to proceed with a secure loan, get in touch with one of Loanable's secured loan experts by emailing hello@loanable.co.uk who can work with you to find the best deal for your needs and circumstances.
Further reading: