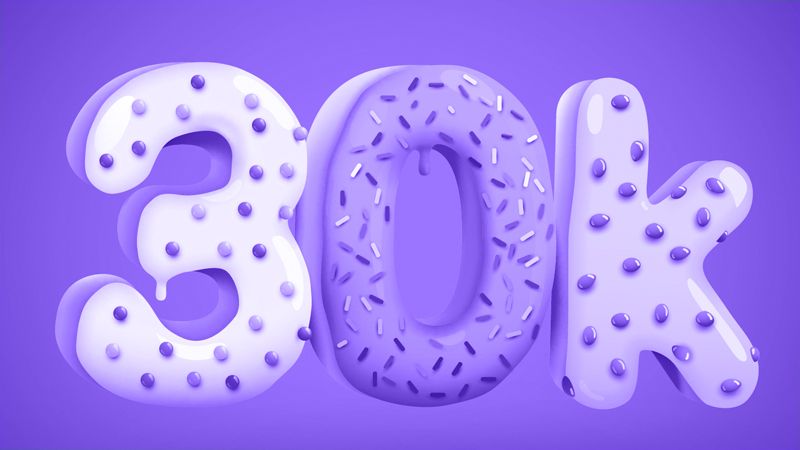 A £30,000 loan can have a dramatic impact on your life and help you cover a wide range of purposes and desires.
£30,000 is a large amount to borrow, and it can be secured or unsecured depending on your credit history and lender.
To many, a £30,000 loan is the proverbial shining light at the end of the tunnel because it makes it possible to afford things you would otherwise have to save for many years for. Here's everything you need to know about £30,000 loans.
How Does A £30,000 Loan Work?
You can apply for a £30,000 loan online through a quick application process that only takes a few minutes. They usually involve an agreement between you and the lender where you promise to repay within the agreed timeframe.
Once you're approved, your application will be processed usually in a short time frame. You'll then receive a lump sum and repay the money plus interest over the chosen term until the loan is settled.
Most lenders offer fixed interest rates for £30,000 loans, and they're usually repaid in monthly instalments. This means the interest and monthly payments will remain the same for the entire loan term.
When assessing your application, lenders will consider your monthly income and expenses to determine affordability.
They'll also look at your credit history, which will tell them how you handle your finances and your likelihood of repaying the loan.
Related quick help guides: 
Uses Of A £30,000 Loan
You can use a £30,000 loan for any purpose without restrictions. Common uses include:
Personal And Business Needs
You can use a £30,000 loan to finance different personal financial needs, whether large or small. You can accomplish what you desire or buy what you need now and pay later through affordable monthly payments.
A £30,000 loan can help you buy a home, car, land, advance your education, finance your dream wedding or take your family on vacation or a holiday retreat. You can use it to invest in yourself and acquire new skills to advance your career.
A £30,000 loan can give you the boost you need to get started if you have a business idea but no funds for capital. If you already have a business, the occasional cash injection may be necessary.
With a £30,000 loan, you may be able to cover the costs of current and future business needs. It can help you get new stock, resources, equipment or when you need to expand your business or relocate.
Home Improvements
Home improvements projects can be very costly, but with a £30,000 loan, there's no need to worry. It's an excellent way to re-invest into your property and improve its curb appeal and value. Whatever home improvements you desire, a £30,000 loan can provide the finances you need to cover the costs.
You can use it to achieve your goals, including a new bathroom, kitchen, extensions, or conversions. A £30,000 loan can also come in handy when you need to carry out urgent home repairs or maintenance like replacing an entire roof, buying new shingles or exterminating a termite infestation.
Consolidating Debts
It may feel like you don't have a way out as you struggle under the weight of multiple high-interest debts, but you do. You can use a £30,000 loan for debt consolidation where you combine and pay off multiple outstanding debts at once using the proceeds from the loan.
If you owe money on various debts with high interest rates, you can use a £30,000 loan to cover the total amount. You can eliminate the debts from different creditors and remain with only one lender to deal with.
Instead of making multiple payments to different creditors every month, you'll be making one manageable monthly payment.
It will allow you to catch your breath, and you'll benefit from reduced costs and the simplicity of a single loan.
£30,000 Loan with Bad Credit
Lenders may still consider you for a £30,000 loan even with bad credit. Even if your credit score is because of late payments, defaults, or county court judgement (CCJs), a £30,000 loan is still within reach.
Many understanding lenders in the UK will consider you even if you've had an Individual Voluntary Agreement (IVA) or are currently on a debt management plan.
Instead of focusing solely on your past financial troubles, lenders who specialize in lending to bad credit borrowers will consider your current circumstances. Working with a loans advisor can help you find specialized lenders who help borrowers with bad credit access financing solutions.
Improving Your Chances of Approval
If you have a bad credit score or are finding it difficult to get approved for a £30,000 loan, you can improve your chances or approval and get reduced interest rates by:
Providing Security
You can secure a £30,000 loan by pledging one of your valuable assets as collateral for loan repayments, usually your home. The lender will place a lien on the collateral and acquire the right to seize it and sell it as a last resort to recover the loan if you default.
With security, lenders know you'll be motivated to repay the loan to avoid losing your asset. If you're using your home as collateral, a home visit will not even be necessary, thanks to online property valuation, and you won't need to contact your mortgage company.
A secured £30,000 loan is more accessible if you have a bad or non-existent credit history. You'll get favourable terms and easy monthly repayments that will improve your credit score in no time.
£30,000 Loans for Bad Credit Final Thoughts
A £30,000 loan can help you cover large costs and expenses now and let you repay in easy monthly instalments over a long period. It's crucial to ensure you can comfortably repay the loan before you commit, especially if you're securing it against your home.
Even with bad credit, you can greatly improve your credit scores by diligently making repayments on time. Ensure you have a reasonable monthly budget and avoid additional debts before repaying the loan in full.
Give Loanable a call today on 01925 988 055 and they will provide you with the best deals available to meet your circumstances and consider any credit history you may have. With their expert advice, they can guide you through the process and give you the knowledge and confidence it takes to acquire a secured loan that is right for you.
If you have read all the information on secured loans carefully and feel that you want to proceed with a secure loan, get in touch with one of Loanable's secured loan experts by emailing hello@loanable.co.uk who can work with you to find the best deal for your needs and circumstances.