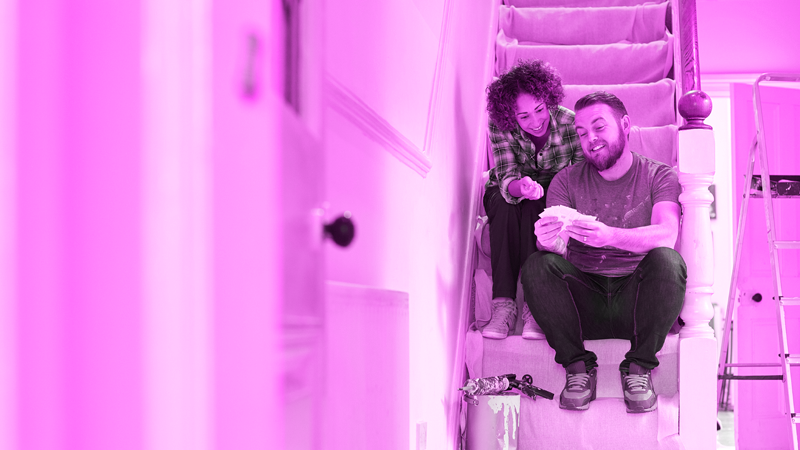 £20,000 is a significant sum that can help you satisfy a range of financial needs and desires. In a secured £20,000 loan, you provide a valuable asset as collateral for the lender, usually your home.
A £20,000 loan provides the financing you need for things you may not afford with regular income without years of saving. Here are some essential things to know about a £20,000 loan.
How Does A £20,000 Loan Work?
The application process for a £20,000 loan is quick and easy. You could get an instant lending decision depending on individual circumstances, Thanks to an online evaluation of your home's value, most lenders will not require a home visit.
There are no hidden charges or fees, You'll also have different repayment options to choose from for a £20,000 loan.
You can choose to repay from 12 to 240 months, depending on your financial and personal situation.
The rate of interest you'll be charged for the loan will depend on the chosen timeframe. Generally, shorter repayment periods result in smaller total repayable amounts. With more extended periods, you'll get lower interest rates and repayment amounts, but you'll repay a higher overall amount by the end of the loan term.
Suitability Of A £20,000 Loan
You're free to use a £20,000 loan for any purpose. These include:
• Personal Financing
A secured £20,000 loan can come in handy when you need to finance big or small personal needs and purchases. There are no restrictions to how you use the funds. They can help you when you need to buy another home, land, a car, advance your education, go on a much-needed vacation or finance the wedding of your dreams.
• Home Improvements
Home improvements are a great way of reinvesting back into your property and enhancing its value, but they can be very costly. A secured £20,000 loan will enable you to cover the costs of those renovations you've been eyeing. You can use it for a new kitchen, bathroom, extensions, conversions, or any needed repairs.
• Debt Consolidation
A £20,000 loan is an excellent option if you have many debts and are looking for a way to streamline them into one manageable debt. It can help you get the funds needed to cover the total debt from different creditors and drastically reduce your monthly expenses.
You'll only be left with one debt to repay each month which makes debt consolidation an excellent option for people in financial distress. You won't have to deal with multiple lenders, and a secured £20,000 loan features long repayment periods that reduce the amount you have to pay out each month.
Related quick help guides: 
£20,000 Loan with Bad Credit
You can still be considered for a £20,000 loan even if you have a bad credit history. Whether your negative credit score is due to late payments, defaults, county court judgements (CCJs), or you're on a debt management plan, a £20,000 loan is still within your reach.
Because the £20,000 loan is secured, the risk to the lender is significantly reduced regardless of your credit score. A loans advisor can help you find specialized lenders who focus on helping borrowers with insufficient credit access financing solutions.
A secured £20,000 loan is more accessible if you have a less than adequate credit history. Unlike unsecured loans, your credit score will not disqualify your approval. Plus, you'll get easy monthly repayments that will help you improve your credit score.
Risks Of A £20,000 Loan
The significant risk of a secured £20,000 loan is losing your home if you default or fail to make repayments. Because you've secured the loan against your home, the lender can repossess it and sell it as a last resort to recover the loan.
The lender can also take you to court, and you can be prosecuted for defaulting. You can also face penalty fees and a negative score on your credit report, limiting the amount you can borrow in the future.
It's vital to ensure you can comfortably repay the £20,000 loan before you apply and secure it with your home. Carefully consider your affordability and monthly budget over the chosen repayment term to avoid losing your home and other costly penalties.
Other Costs To Consider
Loan Fees
Depending on the lender, you may be charged upfront fees like arrangement fees or account fees to set up the £20,000 loan. If your contract doesn't allow early repayment, you may be charged early repayment fees if you choose to pay off your loan early.
Before you sign an agreement with a lender, always ensure you carefully review the contract and inquire about the total amount payable for the £20,000 loan, including the interest, costs and possible fees.
Valuation Fees
While most lenders may allow an online valuation, some may require a physical valuation to ensure the property is worth the value. Although the lender will arrange for such valuations, you may be required to cover the costs, which can vary depending on the location, property's value, and the deal's terms.
Solicitor Fees
Since you're securing the loan against your home, a property solicitor may be necessary to handle the legal aspects of the loan agreement. You may be charged a flat fee or a percentage of the property price.
Insurance Fees
Lenders may also require that the home you use to secure the £20,000 loan be insured before entering into a contract with you. Insurance guarantees coverage from any damage to the structure of the property and ensures it remains valuable.
Frequently Asked Questions About A £20,000 Loan
Can I Compare £20,000 loans Without Affecting My Credit Score?
Yes. Most lenders offer soft searches or smart searches that don't appear on your credit report. A £20,000 loan is a significant amount, and it's necessary to conduct your research and shop around for the best deal that suits your circumstances. Eligibility checkers will also help you easily confirm your eligibility with no obligation or effect on your credit score.
£20,000 Loans with Bad Credit – How Can We Help?
There's no doubt that secured loans are great for those with bad credit but as mentioned previously, taking out a secured loan is a major life decision that's not to be taken lightly and nobody should have to make that choice alone!
Give Loanable a call today on 01925 988 055 and they will provide you with the best deals available to meet your circumstances and consider any credit history you may have. With their expert advice, they can guide you through the process and give you the knowledge and confidence it takes to acquire a secured loan that is right for you.
If you have read all the information on secured loans carefully and feel that you want to proceed with a secure loan, get in touch with one of Loanable's secured loan experts by emailing hello@loanable.co.uk who can work with you to find the best deal for your needs and circumstances.