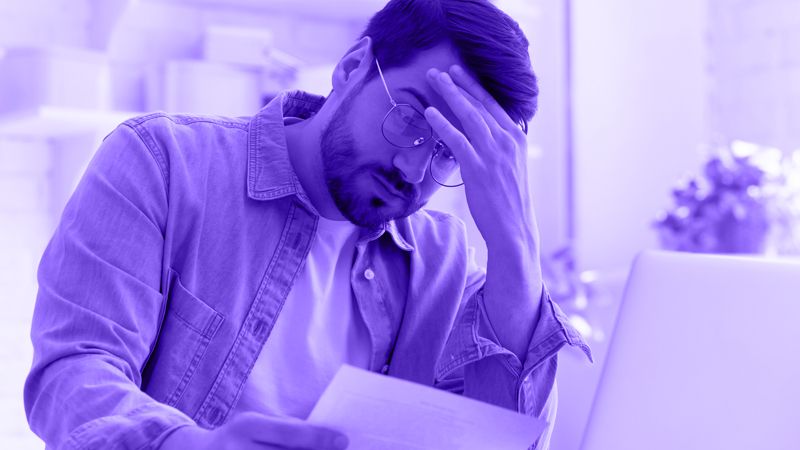 Instalment loans are an excellent option if you need quick cash and extra time to repay in instalments over several months or years.
In the past, qualifying for any type of loan with bad credit, including instalment loans, was an uphill task. Nowadays, it's nothing more than a hiccup when you need financial help.
What Is An Instalment Loan?
An instalment loan bad credit is a personal loan designed for borrowers with a bad or poor credit score or no credit history.
A bad credit rating results from negative scores in your credit report due to various issues.
You may have failed to pay a previous loan in full, gone bankrupt, or defaulted on a loan.
You may even have made a late repayment on a past loan.
You can also be categorized as a bad credit borrower if you have no credit history because:
You recently relocated to the UK and can't transfer your credit history across borders.
You're a young adult whose yet to build any credit record.
You've never borrowed or opened a bank account.
Although it doesn't seem fair for lenders to hold this against you, they often do. Thankfully, many understanding lenders in the UK specialize in lending to borrowers with bad credit.
Instead of focusing on your past financial hurdles or lack of credit history, they consider your current income and how you handle your finances now to offer instalment loans with bad credit.
How Does An Instalment Loan Bad Credit Work?
With an instalment loan bad credit, you borrow and get a fixed amount of money. You then repay the loan plus interest in regularly scheduled payments called instalments over a few months or years.
You pay back a portion of the principal amount plus a percentage of the interest on the loan in every instalment payment.
The regularly scheduled payments usually remain the same throughout the loan term and are often made monthly. Different factors will determine the amount of each scheduled payment, including the loan amount, length or term of the loan and the interest rate you'll be charged.
An instalment loan bad credit will have a higher interest rate and more stringent terms than regular instalment loans. Lenders will charge higher rates to mitigate the risk of lending to bad credit borrowers. Others may cap the maximum amount you can borrow with bad credit.
Keep in mind that every lender uses their criteria for assessment, and some may view you more positively than others.
Related quick help guides: 
Features Of Instalment Loan Bad Credit
Flexible Loan Amount
An instalment loan bad credit features loan amounts that are easily tailored to suit your specific needs. They're suitable for all kinds of needs, budgets and occasions. Although some lenders may restrict the amount you can borrow, it'll still be higher than a short-term bad credit loan.
Flexible And Longer Repayment
Instalment loans bad credit are flexible, and you can choose a repayment period that makes it easy to repay the loan comfortably. You're free to select a repayment schedule that fits your budget and personal circumstances.
Since you'll be paying back in instalments, you get an extended period of 1 to 20 years, and you can decide on a term that is most affordable to you.
No Usage Restrictions
You can use an instalment loan bad credit without any limitations or restrictions. Common uses include:
Home improvements like a new bathroom, kitchen, extensions, conversions, renovations, maintenance or repairs. Home improvement is a great way to reinvest in your property and improve its value.
Debt consolidation, where you combine multiple debts into one for more straightforward repayments and management.
Financing business needs like a cash injection for resources, stock, expansion, equipment or a new premises.
Financing personal financial needs like buying land, a car, advancing your education, taking your family on holiday or turning your wedding dreams into reality.
Getting Higher Limits And Better Rates
Lenders can place higher interest rates and lending limits on an instalment loan bad credit. However, you can reduce the level of risk involved for the lender and get better rates and limits through various actions. These include:
Offering Security
You can secure an instalment loan bad credit by pledging a valuable asset as collateral for repayment. It involves borrowing the instalment loan bad credit against an asset like your car, home, stock, bonds, jewellery, equipment, or other valuables.
The lender places a lien on the collateral, which gives them the right to seize it if you default. If you default, the lender can repossess, foreclose or seize the collateral and sell it to recoup the outstanding loan balance. The lender knows you'll be motivated to repay to avoid losing your asset.
As such, it's relatively easy to get approved for an instalment loan bad credit with security. You'll be able to borrow more money with better rates and repayment terms than you'd otherwise get.
Incorporating A Guarantor
Incorporating a guarantor can open many borrowing doors for you if you've been struggling to get a loan because of bad credit. Having a guarantor involves co-signing the instalment loan bad credit with a responsible friend or relative who has an excellent financial standing and credit history.
The guarantor agrees to meet the loan repayments when you're unable to pay, which reduces the risk for the lender. Incorporating a guarantor is suitable if you've found it challenging to access funding independently for any reason, including bad credit or low income.
When someone backs you up, the loan is effectively 'guaranteed,' allowing the lender to advance an instalment bad credit at higher limits and better rates. The better the guarantor's financial position and credit rating, the better the rates and higher the limits lenders will offer you.
Managing An Instalment Loan with Bad Credit
An instalment loan bad credit will help you get the funds you need to meet any financial demands while benefiting your credit score provided you repay diligently.
Ensure you only borrow an amount you can afford to repay comfortably. Making repayments on time will reflect positively on your credit score. It will show lenders you're a reliable borrower and enable you to qualify for better deals in the future.
It's wise to ensure you have a reasonable monthly budget to avoid missing repayments. Avoid additional debts while repaying an instalment loan bad credit to avoid overstretching yourself and making it hard to repay.
Most lenders are understanding, and as soon as you realize you may miss a repayment, contact them to work out a better schedule and discuss your options.
Instalment Loans for Bad Credit – How Can We Help?
There's no doubt that secured loans are great for those with bad credit but as mentioned previously, taking out a secured loan is a major life decision that's not to be taken lightly and nobody should have to make that choice alone!
Give Loanable a call today on 01925 988 055 and they will provide you with the best deals available to meet your circumstances and consider any credit history you may have. With their expert advice, they can guide you through the process and give you the knowledge and confidence it takes to acquire a secured loan that is right for you.
If you have read all the information on secured loans carefully and feel that you want to proceed with a secure loan, get in touch with one of Loanable's secured loan experts by emailing hello@loanable.co.uk who can work with you to find the best deal for your needs and circumstances.