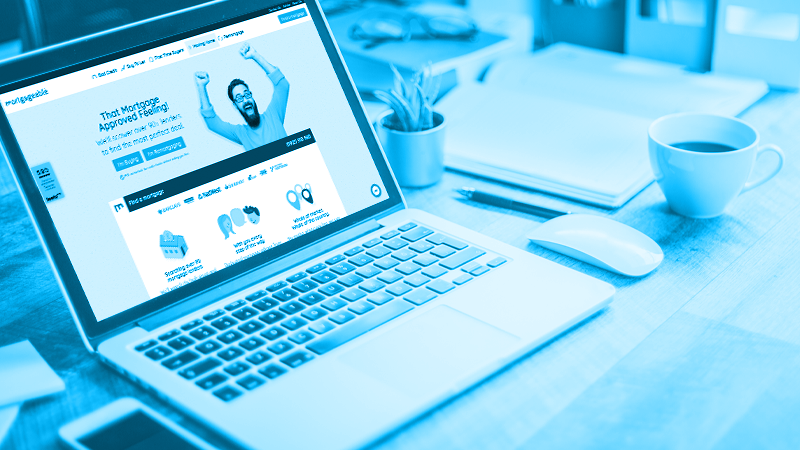 Responsible lending is a top priority of the Financial Conduct Authority (FCA), and central to this is the assessment of customer affordability.
Borrowing money is a risk for both you and the lender, making it vital to ensure you can afford the repayments for the duration of the loan term.
Here's everything you need to know about affordability checks.
What Is an Affordability Check?
An affordability check involves determining whether you can afford to repay a loan when you borrow. All lenders are responsible for thorough checks on borrowers to ensure the loan amount and duration they get are suitable for their circumstances.
Before a lender advances a loan to you, they must take steps to ensure you can afford to pay it back through an affordability check.
Failure to do this amount to irresponsible lending, and you may end up with a loan you can't afford or is larger than your needs.
How Does an Affordability Check Work?
Lenders must take steps to check affordability when they apply for a loan or other credit agreements.
Responsible lenders will ask you about your income and regular household expenses to assess whether the agreement is manageable. It includes reviewing how much you earn and your outgoings or committed expenditures like bills and other regular payments.
This helps them work out how much you have left from your income so they can determine how much you can afford to pay them regularly.
Related quick help guides: 
Income Assessment
As part of the income assessment, you'll need to provide proof of income. For employees, this usually means copies of your last three payslips, your latest P60 and copies of your last three bank statements.
If you're self-employed, you will usually be asked to provide tax year overviews and two to three years of audited accounts and bank statements for the last three months for both business and personal bank accounts.
If your income involves other sources like part-time earnings, pensions, child support from a previous partner, or benefits, you'll be required to provide proof of these as well.
Outgoings Assessment
Once your income is assessed, the next step will involve assessing your outgoings. Lenders must ensure your outgoings aren't so high that a monthly loan repayment causes you financial hardship.
You'll be required to provide details of how much you spend on bills each month. This can include your utilities like water or power, council tax, telephone charges, or any insurance policies you may have in place.
You'll also need to provide information about any store cards, credit cards, car finance agreements, or personal loans and their outstanding balances. Any school fees or childcare costs will also be considered, and any maintenance payments you're paying for children or an ex-spouse.
Credit Check
When you apply to take out a mortgage (or any other type of loan), lenders will look at your credit score. This will help them to determine how much risk is involved when lending to you. Are you a reliable borrower, or will you struggle to repay the debt?
Normally, a high credit score means you're a low risk borrower. In this case, you'll often be accepted for a mortgage, sometimes even with a better interest rate than someone with a lower credit score.
Why is an Affordability Check Important?
The main aim of an affordability check is to ensure you don't get into financial hardship because of the loan. Taking out a loan you can't afford may force you to cut back on essential living costs to keep up with repayments. You may also miss repayments to the loan and end up with a defaulted account.
Responsible lenders must ensure you can repay the loan:
On-time and in full.
Without borrowing more money.
Without any financial hardship.
Without falling behind on your current or existing commitments.
What Happens When You Fail an Affordability Check?
Most lenders will not offer you a loan if the affordability check shows you can't afford the requested loan amount. Depending on your circumstances, they may offer you smaller loan amounts with reduced repayments, but this isn't always guaranteed.
Generally, borrowers fail affordability checks, and lenders deny their loan requests if they have other debts they're struggling to manage. If you've failed affordability, check multiple times, it may be a sign that you need help with money, and you must decide whether you need to borrow more.
Can I Pass an Affordability Check with Bad Credit?
Potentially yes, creditworthiness is part of the affordability check. You can find lenders in the UK specializing in lending exclusively to borrowers with bad or poor credit scores.
Having bad credit is a broad term that can result from different reasons. It can include previous loan defaults, bankruptcy, or even making one late payment on a loan in the past. Even a non-existent credit history can affect your credit profile.
Thankfully, lenders specializing in advancing bad credit loans treat each borrower as an individual based on the current facts. They'll consider facts like how you handle your finances now, your income, and whether you can afford monthly repayments instead of focusing on your credit score.
Finding such lenders can be a challenge, making it wise to work with some of the best credit brokers in the UK to access bad credit loans lenders.
Giving Wrong Information During an Affordability Check
You may be tempted to exaggerate your income or omit some expenses during the affordability check to increase the amount you can borrow or get accepted for a loan. However, this is a grave mistake.
You'll likely end up making your situation worse by borrowing more than you can realistically afford. It's vital to give accurate information to lenders when they're checking affordability.
Giving false information on loan applications can have you flagged and cause problems with future loan applications. Some lenders use fraud prevention services that flag up discrepancies on previous loan applications.
Affordability Checks Final Thoughts
While affordability checks can seem time-consuming and daunting, they're worthwhile because they ensure you can comfortably repay the amount, you're loaned to avoid financial difficulties.
To ensure a speedy process, have the required documentation ready before you apply. It's worth it knowing how much you can realistically afford to borrow and repay without any problems.
Give Loanable a call today on 01925 988 055 and they will provide you with the best deals available to meet your circumstances and consider any credit history you may have. With their expert advice, they can guide you through the process and give you the knowledge and confidence it takes to acquire a secured loan that is right for you.
If you have read all the information on secured loans carefully and feel that you want to proceed with a secure loan, get in touch with one of Loanable's secured loan experts by emailing hello@loanable.co.uk who can work with you to find the best deal for your needs and circumstances.