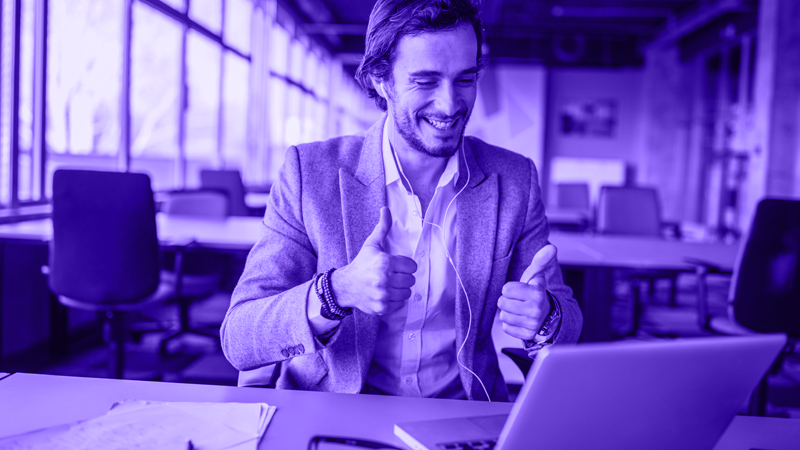 If you're worried that your financial situation will mar your chances of getting the mortgage you're after, you may benefit from a joint borrower sole proprietor mortgage (JBSP).
This type of mortgage is a breath of fresh air for the first-time buyer, particularly as a family member or parent steps up to the plate, ready to support them financially and co-sign the mortgage with them as a financial contributor.
In this guide, we will cover everything you need to know about JBSP, so you can decide if it's the right option for you. We'll touch on the following topics:
What joint borrower sole proprietor mortgages are and how to use them
Where you can get JBSP mortgages in the UK
How JBSP mortgages can be used for tax purposes (stamp duty implications)
Getting the lowest possible interest rate
Joint Borrower Sole Proprietor Mortgages – What Are They?
Unless you're involved in the mortgage industry, you probably don't know everything there is to know about mortgages, least of all JBSP mortgages.
This type of mortgage enables more than one person to contribute to mortgage debt while just one person's name appears on the property deeds.
This type of mortgage is often used by families helping each other get their first properties, for tax purposes or to protect assets.
Need more help? Check our quick help guides: 
If you're a prospective first-time buyer who is struggling to get approval on a home loan, this may be the option for you, as JBSP mortgages are ideal for borrowers who:
Have a low income
Are newly self-employed
Have no credit history to speak of
Are very young buyers
Don't have a hefty deposit saved
Most JBSP mortgage providers will accept up to four applicants on such a home loan, but keep in mind that most only consider two incomes as a deciding factor on the mortgage approval. If you have bad credit, your co-applicants will need to have good credit and be financially stable.
The approval process on a mortgage application will vary from one lender to the next, but in most instances, lenders are looking for a good credit score, affordability, and financial stability.
Adding an extra source of stable income to your application may be the difference between getting the dazzling home you've been eyeing out and staying in that one-bedroom apartment.
This type of loan is a stepping stone for people who want to have only their name on the deed but need a financial helping hand from partners, spouses, parents, or siblings to get property repayments well underway.
Lenders find these types of loans more appealing because co-signatories typically have a higher income to fall back on, or they have savings or a pension intact, making it a less risky option.
Of course, the clincher is that your co-signatories will have to pick up the slack if you can't make your monthly instalment payment – they will have to pay it for you.
Related guides: 
UK Lenders Offering JBSP Mortgages
Several financial institutions in the UK offer joint borrower sole proprietor mortgages in the UK, ranging from specialist lenders and high street banks to even building societies.
Several lenders offer JBSP mortgages, but with restrictions imposed, so be aware of that.
It's a good idea to speak with a mortgage broker who specialises in JBSP mortgages who can find the best possible deal with the best home loan provider for you.
Using a JBSP Mortgage
There are several ways that borrowers can use joint borrower sole proprietor mortgages to their advantage, as discussed below:
Based on your debt-to-income ratio, there are limitations placed on how much you can borrow as a sole applicant. Most lenders cap their lending at 4.5 times the borrower's income. If you have 2 to 4 applicants stated in the affordability assessment, suddenly, you can borrow more than if you applied on your own.
What are the Stamp Duty Implications of JBSP Mortgages?
Stamp duties for first-time buyers purchasing a home of up to £300,000 were done away with in the UK in 2017.
This means that if you're a first-time buyer and apply for a JBSP mortgage and you have never owned a freehold property or have a residential leasehold in the UK (or abroad, by the way), then you can save stamp duties of up to £5,000. This can be put towards the deposit!
Also, if your partner takes out a JBSP mortgage, you can avoid the stamp duty too within the limit.
This means that if you own a property already, but your partner doesn't, you can put your partner's name on the property deeds while taking out a JBSP mortgage.
You can be a contributor to the mortgage, but as long as your partner's name is on the deed and he/she hasn't owned property before, the mortgage is exempt from the stamp duties.
Related guides: 
Getting the Lowest Possible Interest Rates on JBSP Mortgages
You won't notice much of a difference when it comes to interest rates on joint borrow sole proprietor mortgages vs. regular mortgages – they are mostly the same.
However, if there are better deals out there, you will usually come across them with the help of a professional broker. There's no secret to getting a better interest rate than anyone else.
The best thing you can do is work towards being the type of borrower that lenders want to offer low-interest rates.
Here are a few tips:
Consider many options so that you have a full scope of the best deals you qualify for – this may require the help of a broker.
Ensure you have a decent credit history (pay your debts on time and in full).
Apply for a JBSP mortgage with contributors who are financially stable and have a sound credit history.
Final Thoughts
Joint borrower sole proprietor mortgages may not be for everyone, especially those who want the names of all parties to appear on the property deeds.
However, for those just getting into the property market and those who have poor credit, want to save on stamp duties, protect their property, or just can't get home loan approval, the JBSP mortgage is a great option.
It is always advisable for all parties on the mortgage to seek Independent financial advice before entering into a mortgage or similar contract.
Call us today on 01925 906 210 or feel free to contact us. One of our advisors will be happy to talk through all of your options with you.
Further reading: