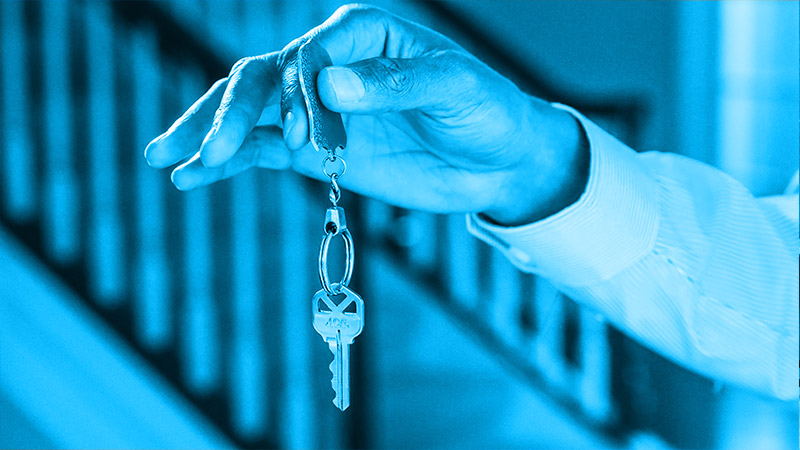 Divorces and separations are common in the UK, with statistics showing that there were 28,865 divorce applications made between January and March 2023, including partnership dissolutions.
However, most people don't plan their mortgages around such eventualities or even know what happens to a mortgage after divorce or separation.
Here's everything you need to know about what happens to a joint mortgage after divorce or separation.
Will You Continue Paying the Mortgage After Divorce or Separation?
Yes. If you and your partner's names are on the mortgage, you'll both remain liable for repaying the mortgage after divorce or separation until the mortgage is paid off.
A joint mortgage involves an agreement for equal liability, so you must continue making payments even if you don't live on the property.
If you miss payments, you can damage your credit score and that of your ex-partner or lose the property in a repossession in the worst-case scenario.
You must also avoid forcing your ex-partner to pay more because it can be used against you in future financial disputes.
How Should You Deal with A Joint Mortgage After Divorce or Separation?
Start by Speaking with Your Lender
Contact your lender when you're sure you and your partner are divorcing or separating, especially if you fear you'll struggle with repayments.
Most lenders are sympathetic to divorcing or separating couples and can provide payment holidays that help ease the added financial burden.
It can provide breathing space to deal with the initial separation, but it's usually temporary, and you'll need to look for a long-term solution.
Sell the House and Move Out
Selling the property, paying off the mortgage, and moving out to go your separate ways is usually the most straightforward option.
The equity left after paying off the mortgage will be a marital asset and is usually divided between the two of you.
Agreeing who gets what is usually the cheapest and quickest solution, but it can be open to dispute, and you may need to settle the matter in a divorce court if you can't reach an agreement.
Keep the House and Transfer Ownership
You can also keep the house and transfer ownership to one person's name, either you or your ex-partner.
It can be a suitable solution if either one of you wants to assume sole ownership and remain in the property, or you have children and want to ensure they can still grow up in the home.
You'll need to apply for a transfer of equity to change the legal ownership of the property on which there is a mortgage.
A licensed conveyancer can come in handy, but the lender must agree, and the sole owner must show they can afford repayments after the separation.
Buying Your Partner Out of A Mortgage After Divorce or Separation?
You can buy out your partner and take over the mortgage after divorce or separation.
You'll need to show the lender that you can afford repayments without the help of your ex-partner, and they'll assess you like a new applicant, including looking at your income and monthly expenses.
The lender will only agree to remove the other party from the joint mortgage if you pass the affordability assessment.
Can I Get A Mortgage After Divorce or Separation?
Getting a mortgage after divorce or separation can be challenging, especially if you can't afford payments alone.
However, you can easily qualify for a guarantor mortgage.
Guarantor mortgages involve incorporating a close family member, like a parent or sibling, who agrees to take responsibility for mortgage repayments when you're unable to repay.
A guarantor mortgage can be suitable if you want to retain the property, but can't prove that you can cover mortgage repayments alone.
It provides lenders with more peace of mind since the guarantor will usually put up collateral like their own property, so the lender can pursue them for unpaid debts in case you default.
You can also use a guarantor mortgage to buy property elsewhere after selling your home.
Can I Use Child Support to Get A Mortgage After Divorce or Separation?
Whether you can use child support income to get a mortgage after divorce or separation will depend on the lender.
Lenders have varying approaches when it comes to child support and mortgages.
Some will consider the entire child support payment when reviewing your application and deciding whether you can afford repayments.
Some will only consider a percentage of the child support income, while others will not include it all when assessing your application.
Some lenders will only consider child support income if the court has ordered it, and it has over 5 years to run, or you've received it for at least 12 months.
You can increase your chances of getting a lender appropriate for your situation by consulting an independent mortgage advisor or broker with experience arranging such mortgages.
Can My Ex Sell the House If I'm Not on the Title Deed or Mortgage?
If you're worried your ex will sell the home because you're not on the mortgage or title deed, don't be.
You still have a claim and rights to the property, since the marital home is considered a joint asset when divorcing in the UK.
Your ex cannot force you to leave, and you simply need to register a notice of home rights with the Lands Registry to stop your partner from selling without your consideration.
The process is free, and you may need to go through different forms depending on whether the property is registered or unregistered.
The notice of home rights is only short-term and will guarantee your right to live on the property until the divorce is finalised, or a court agreement is reached.
You can stay for a longer period on the property if the court issues a continuation order due to an ongoing dispute about who owns what.
Related reading: 
Divorce & Separation Mortgage Final Thoughts
Understanding what you should do about your mortgage after divorce or separation can be challenging, but it doesn't have to be.
Consulting an independent mortgage advisor or broker can ensure you get expert advice and guidance on the best course of action for your situation.
Call us today on 01925 906 210 or contact us to speak to one of our friendly advisors.