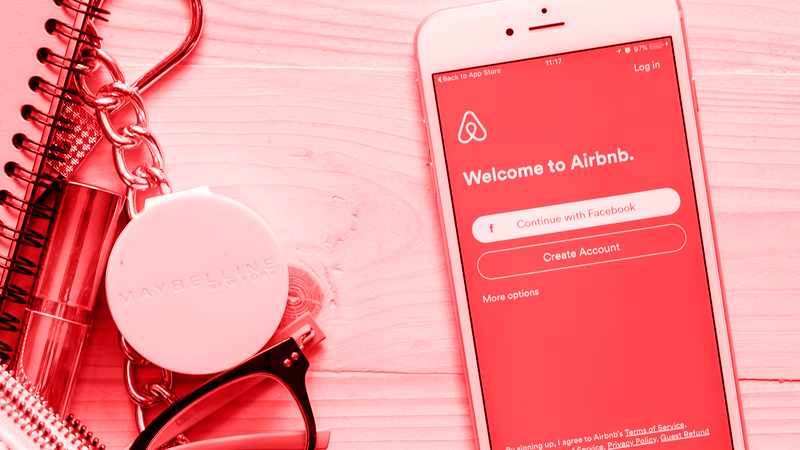 The letting market over recent years has developed not only by covering medium-term property rentals via estate agents but also via online platforms such as Airbnb.
If you are interested in exploring this area of the property rental market, you may wish to find out what the financial options could be for purchasing a buy to let within this sector.
If so, this article may be of interest, as we will be discussing the financing options for buy to let properties and other considerations that may need to be reviewed.
Can a Mortgage be Obtained on a Property That is Planned to use Airbnb to Generate Rentals?
There are buy to let mortgages available on the market that allows the mortgage holder and property to become Airbnb hosts within the UK, however, there are a number of considerations that need to be thought through before approaching a lender including:
Will the entire house be available for let via Airbnb or just certain rooms?
Is the property already within a fixed mortgage term? If so, permission from the current lender is likely to be required in order to offer the property or even part of it for let.
 What proportion of each year will the property be available to rent via Airbnb?
The answers to the above questions will be useful in order to establish which type of mortgage would be most suitable.
Need more help? Check our quick help guides: 
Would I need a Buy to Let Mortgage for an Airbnb Property?
Often a buy to let mortgage is the most appropriate type of finance when renting out a property via Airbnb or any other platform.
Buy to let mortgages are specifically targeted at those who plan to let out a property, rather than live within it.
Some lenders will set specific time durations that they will allow a property to be let via Airbnb such as 90 days or even up to six months, however, any such limits would be set out within the mortgage terms.
There are various different types of buy to let mortgages available on the market, however, most investors will prefer interest-only mortgages, which keep the monthly repayments down as only the interest is due each month, leaving the capital balance remaining at the end of the mortgage term
Each lender will set their own lending criteria and mortgage terms for their buy to let mortgage products, and therefore some enquiries will be required and a comparison exercise was undertaken before proceeding with an option.
In a very few circumstances, commercial mortgages may be appropriate for Airbnb rented properties however often these would be for established landlords with a large property portfolio.
Should you have a specific query in relation to the type of mortgage that would be most suitable for your Airbnb venture, please do get in touch with our expert team of brokers to make an appointment.
Could I use my Existing Mortgage if Renting my Property via Airbnb?
As briefly mentioned, there must be a conversation with the current lender regarding any plans to let out the property, as without permission any rental could be a breach of the current mortgage terms and conditions.
If the current lender agrees to enable a switch to a buy to let mortgage, this could be the simplest option to facilitate prompt Airbnb rentals, however, be aware that this option may not provide the most competitive terms.
Should the mortgage lender decline the switch request, or if you wish to explore the mortgage market anyway to find the best deal available, be aware that the current residential mortgage may have early redemption penalties within the terms and conditions.
In order to explore both of these options, please seek advice from an independent financial advisor or mortgage broker who would be best placed to advise and explore the whole of the mortgage market.
Related guides: 
Can I Utilise Rental Income towards my Monthly Mortgage Repayments?
Airbnb rental income can possibly be used to cover the monthly mortgage repayments however it would depend on the circumstances.
Most lenders would require proof that income levels exceed the mortgage repayments in order to cover other costs such as property maintenance, fees to the Airbnb platform, insurances and any applicable taxes.
Each lender's criteria may vary however most would require a record of rental income for a minimum of two years, as well as the standard vetting of potential mortgage applicants to ensure that other income is available to meet the mortgage repayments.
How can I Obtain the Best Mortgage Rates for Airbnb Properties?
As with the standard mortgage market, the best mortgage rates and terms are often reserved for those with a strong credit rating, large deposits and those who comfortably meet the affordability checks.
However, in addition to these elements, lenders willing to offer mortgages for Airbnb properties will also need to be satisfied that sufficient income levels can be achieved from the property and Airbnb platform.
How can I Access an Airbnb Suitable Mortgage?
Due to the specialised nature of an Airbnb mortgage, we would strongly advise that a mortgage broker is used in order to locate the most suitable mortgage product for the circumstances as well as finding the most competitive rate and terms by searching the whole market.
Mortgages for Airbnb Properties Summary
In this post, we have explored what Airbnb mortgages are, when they may be suitable and how a buy to let mortgage differs from a standard residential mortgage.
There are many factors to be considered before rushing into renting a property in addition to the financial product required such as the likely rental income that could be achieved as well as the other costs including the property maintenance, landlord insurance and commission fees due to Airbnb.
Also as briefly mentioned, the mortgage holder would also need to consider tax planning both on the initial investment of the property and the income generated from the rental.
Business planning would need to be undertaken in order to plan for the long-term success of the venture, as well as for settling the capital at the end of the mortgage term if an interest-only mortgage product is selected.
For more information on any of the matters covered within this article, please do get in touch with our friendly team.
Call us today on 01925 906 210 or feel free to contact us. One of our advisors will be happy to talk through all of your options with you.