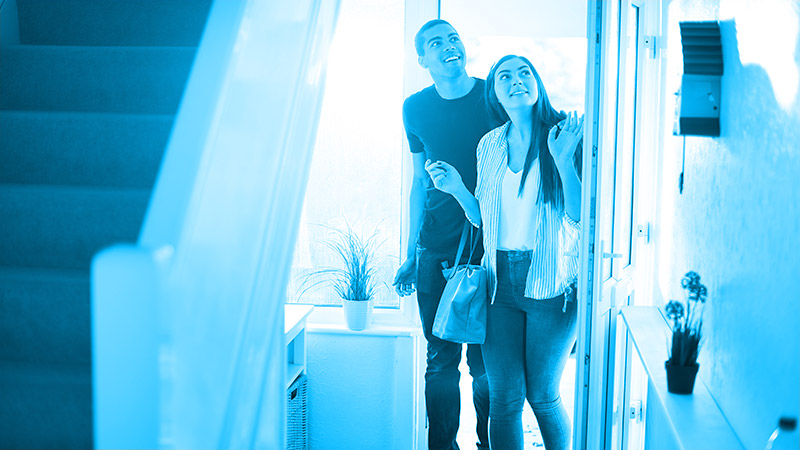 Early repayment charges (ERCs) are important considerations when looking for mortgages, planning to overpay on your current deal, or thinking of remortgaging.
Paying off your mortgage early and switching to a better deal can make financial sense if you get a lower rate, but it can be costly.
Read on to find out how you can get a mortgage with no early repayment charge and leave whenever you want without hefty fees.
What Is An Early Repayment Charge?
Also called a redemption fee, an early repayment charge is a penalty fee imposed by mortgage lenders if you want to end your mortgage deal before the end of the official deal term.
Lenders charge ERCs if you pay off your loan early, exceed overpayments allowed by the terms and conditions of the deal, or transfer your mortgage to another product before the fixed-rate deal or incentive period is over.
When lenders offer you a mortgage, they set terms on the understanding that you'll keep the loan for an agreed amount of time, allowing them to make a certain amount of interest.
When you repay your loan early or overpay, you end up paying less interest.
The ERC is meant to help the lender recoup the lost interest and to discourage borrowers from jumping from deal to deal.
Are Mortgages With No Early Repayment Charge Available?
Yes. Easy exit penalty-free mortgages are available in the UK, but they're usually much harder to secure.
You need to be aware of what they involve before you commit to applying for one.
Lenders want stability and surety, so you can expect to face a payoff of some kind, even with a mortgage with no ERC, if you want to walk away from the agreement.
It can include additional fees or higher interest rates when taking the loan out.
The lending criteria can be stricter, with such mortgages being open only to certain types of borrowers.
Lenders will want to be sure you're an attractive borrower with a sizeable deposit.
You'll have better chances with lower loan-to-value (LTV) ratios, and your credit history will be considered together with your affordability and income.
You'll likely receive a better deal if you're in a strong financial position.
Types Of Mortgage With No Early Repayment Charge
You can sign up for some mortgages and avoid redemption fees if you decide to break your mortgage.
Some are easier to get than others and include the following:
Standard Variable Rate (SVR) Mortgages
An excellent way to avoid ERCs is to wait until your introductory or incentive period ends before leaving.
You'll automatically move onto the lender's standard variable rate and leave whenever you want without paying an early repayment charge.
SVR mortgages are usually very expensive and can move up and down unexpectedly, so it's recommended to move to a new mortgage deal as soon as possible.
Fixed-rate Mortgages
Fixed-rate mortgages allow you to secure an interest rate for a given time.
The monthly repayments will remain at a fixed cost for the fixed rate period, which can be 2, 3, or 5 years.
Although it's rare to find fixed-rate mortgages without an early repayment charge, a few lenders offer them.
They can be costlier than other fixed-rate deals and come with tons of other fees, so you need to be sure they're worth taking out.
Tracker Mortgages
Tracker mortgages are variable-rate mortgages where the interest and monthly repayments can go up and down.
You'll be at the mercy of fluctuating Bank of England base rates instead of the whims of your lender.
Although the interest you pay can change according to the base rates, tracker mortgages are usually easier to negotiate and have the ERC waived.
Is A Mortgage With No Early Repayment Charge Right For Me?
Deciding whether or not a mortgage with no early repayment charge is right for you will largely depend on how likely you are to leave your deal early.
Here are some benefits and drawbacks of mortgages with no ERC to consider.
Benefits
If you want the flexibility to leave your mortgage deal whenever you want without facing penalties, a mortgage with no ERC is a suitable choice.
It allows you to be more spontaneous and can come in handy if you're unsure where you'll be in a few months or years.
Overpayments allow you to pay off your mortgage more quickly.
Most mortgages allow you to make overpayments on your mortgage by 10% of what you owe the lender every year before the ERCs come into effect.
A mortgage with no early repayment charge allows you to overpay as much as you want.
It's suitable if you expect a windfall and want to achieve a mortgage-free status early without penalties.
Drawbacks
A mortgage with no ERC will likely feature additional fees like an admin or arrangement fee that you must pay the provider to sort out the new mortgage for you.
Lenders will likely set higher interest rates for a mortgage with no early repayment charges.
It will translate to higher monthly repayments, and you'll pay more interest throughout the mortgage.
Mortgages with no early repayment charge are few and difficult to find. You'll have fewer mortgages and lenders to choose from, making it challenging to secure an attractive deal.
If you're planning to move, sell your property soon, or expect a windfall, a mortgage with no ERC can be worth it.
You may face higher fees and monthly repayments that make it expensive in the short term, but it will be cheaper in the long run since you'll avoid paying hefty early repayment charges when you want to pay off your mortgage early.
Mortgage With No Early Repayment Charge UK Final Thoughts
It can be challenging to get a mortgage with no early repayment charge, but it's not impossible.
An experienced mortgage broker can help you decide whether it's the best option for you and give you access to the best deals in the market.
They can also help you make a strong application to increase your chances of success.
Call us today on 01925 906 210 or contact us. One of our advisors can talk through all of your options with you.