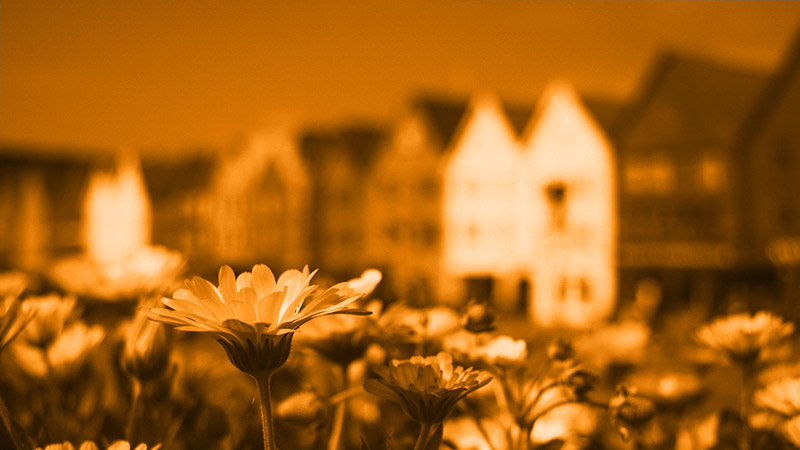 For some, buying a home that once belonged to a serial killer is thrilling, but for obvious reasons, it's not the ideal situation for others.
While the UK is a safe place to live, there's no denying that we've had our fair share of horrific serial killers.
Jack the Ripper, Myra Hindley, and Peter Sutcliffe make for great stories unless you live next door to them at least!
The chances of knowing that you're living next door to a serial killer are slim. It's not like serial killers are out there, proudly boasting about their kills or plans to kill.
In fact, most people only find out there's been a serial killer living next door or nearby when they're caught.
That said, you may be interested to see what real estate costs in the areas where the world's most notorious serial killers reside.
You can use Map Fact's Serial Killers of the World map to see where well-known serial killers have lived in the United Kingdom.
If nothing else, it makes for an interesting, and somewhat chilling, visual display!
Have Serial Killer's Homes Been Put Up for Sale in the UK?
Yes, in fact, they have.
In 2013, Dennis Nilsen's flat, located in Muswell Hill, North London, was put up for auction with a £100,000 discount due to the property's history.
Nilsen is said to have murdered at least 12 men and boys.
According to the Daily Mail, Nilsen's home was sold for £1.48 million in 2023 and is in the process of being converted into a 6-bedroom family home.
While not quite the same, one murder house at 8 Sunnybank, Helmshore, Lancashire, sold quite quickly. This is where a mother of two, Sadie Hartley, was murdered.
The house is said to have sold after news of the murder meant £50,000 was knocked off the sale price in 2016.
Also, if you live near 22 Somerset Road in Droylesden, you might find it interesting that it's the former home of the notorious police killer Dale Cregan.
After Cregan was charged and imprisoned, the two-bedroom property was put up for auction with a guide price of £40,000 but sold for more at £71,000.
The funds from the sale were dedicated to funding police work.
In some cases, the homes of serial killers have been destroyed. Take 25 Cromwell Street in Gloucester, for example.
This was the residence of Fred and Rose West who murdered several young women and buried them in the garden and cellar prior to February 1994.
The property was acquired by the council in 1996 and instead of being put up for sale, it was razed to the ground.
Are UK Estate Agents Required to Disclose Murders at a Property to Buyers?
It might be quite the anti-climax to find the house of your dreams, sign and seal the deal, and finally move in, only to discover that 17 people were previously found buried in the garden!
When shopping around for a home to buy in the UK, you may wonder if estate agencies are legally required to inform you of any murders that happened at the property or if a serial killer lived at the property you're interested in purchasing.
The good news is that you most likely won't be caught off guard by moving into a home that's previously been a murder crime scene.
Under consumer protection regulations, estate agents are duty-bound to inform buyers of any information that might affect their final decision.
And, of course, murders would fall into that category.
How Are Sale Prices of Homes Affected by Murders at the Property?
According to an article by Vice, a property that's served as a crime scene can expect to experience a drop in sale value.
This drop is usually around 15 to 20%. In most instances, murder houses do sell, but they may take longer.
They may be snatched up by people who like to collect murder homes, but more likely by people looking to snag a deal and save on the cost of real estate.
Can I Get a Discount on a Property That Was a Murder Scene or Home to a Serial Killer?
Here's the reality; you can ask for a discount on any property, even those that don't have a dark past.
But…there's no guarantee that you'll get a discount. The point is that it comes down to the property owner and what their lowest price is.
In some instances, if the home was a crime scene, the owner may not actually be the suspect, and they may want to offload the property at a lower-than-market-average price.
In such instances, you have a higher chance of negotiating a lower price on the property.
The best piece of advice here is that it doesn't hurt to ask!
Getting the Best Price on a Property, Regardless of its Background
Of course, when looking into the various properties available for purchase, your focus should be on affordability and how suitable the property is to your needs, especially if you're planning to take personal residence.
To avoid possible time-wasting and to ensure that you get the best possible rate, getting an agreement in principle might be a good step.
This will give you an idea of how much you're likely to be granted in funding when approaching mortgage providers.
A professional mortgage advisor can assist you with the process and help you to better understand what you can afford and how to go about getting the best possible price on a property.
Call us today on 01925 906 210 or contact us to speak to one of our friendly advisors.