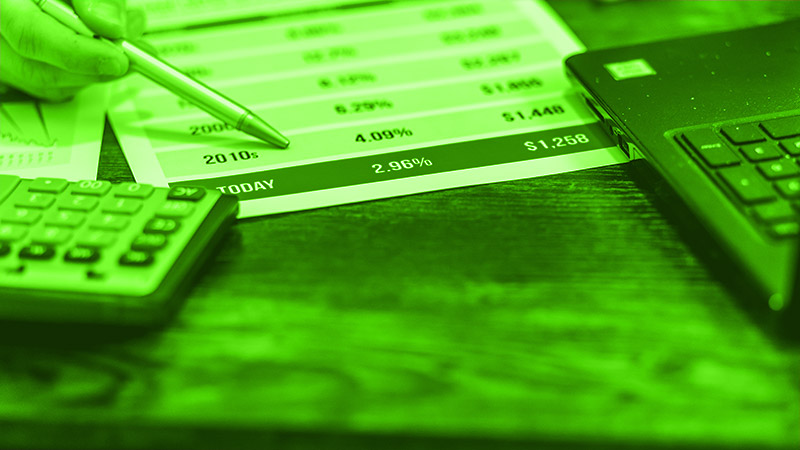 Your age can directly affect your eligibility for a mortgage, as lenders set upper and lower age limits for applicants to minimize the risk involved in lending and ensure they get a full return on their investment.
Here's everything you need to know about mortgage age limits in the UK.
How Does Age Affect Mortgage Eligibility?
The older you get, the riskier you become to mortgage providers, making it harder to get a mortgage.
You'll likely be on a lower income when older, either due to retirement or not working full time.
Your income will also be lower even with a pension to fall back on.
You'll also have a greater risk of health issues as your age advances, impairing your ability to survive the full term of a standard 25–30-year mortgage and further inhibiting your eligibility.
To help mitigate such risks, lenders set maximum age limits on their deals.
What Is the Maximum Age Limit for A Mortgage?
Mortgage lenders usually set their age limits, so there's no absolute maximum.
Lenders can stipulate a particular age limit at the point of application or when the mortgage term ends.
The lender may require that you're not over 55 or 60 years when applying for a mortgage and that the mortgage term ends by the time you're 70 or 75.
Mainstream providers are usually more conservative in their age limits, setting the maximum age at the end of the mortgage at 70 or your retirement age, whichever comes sooner.
Lenders specializing in later-life mortgage products can go up to 80 years and beyond.
Some don't stipulate any age limits and instead decide whether to lend to older borrowers on a case-by-case basis.
Most lenders acknowledge the increased life expectancies today, and more people are working longer, creating more flexibility and leniency when lending into the retirement age.
What Other Factors Affect Mortgage Eligibility After Retirement?
Securing a mortgage isn't just about how old you'll be at the end of the term.
Other stringent conditions that can further impact your eligibility include:
Affordability
Affordability is crucial in all mortgages, regardless of your age. Lenders will only approve your mortgage application if you can prove you can make your repayments on time each month throughout the full term.
If the term runs into your retirement or you're applying for a mortgage post-retirement, you must provide sufficient evidence that you can continue with repayments.
Lenders determine affordability by comparing your debt to income (DTI) ratio or monthly income vs outgoings and basing their decision on the amount you have left over that can cover mortgage repayments.
The Loan-to-Value (LTV) Ratio
The LTV is the size of your mortgage compared to the market value of the property you're buying, expressed as a percentage.
Most lenders set a maximum LTV ratio and offer better deals to applicants with lower LTV.
A large deposit can give you a low LTV and increase your chances of getting favourable rates from more lenders as they consider the mortgage a lower risk.
A low LTV gives the lender more security in case property prices fall.
With a high LTV, the mortgage amount can exceed the property value in case of sudden drops, making it difficult for the lender to recoup their investment if you fail to make repayments.
Most lenders readily approve an 80% LTV for repayment mortgages, meaning you'll require a 20% deposit.
Others accept 80%, while a select few consider 95% LTV, subject to meeting other criteria.
The maximum LTV is usually 85% for interest-only mortgages, but this can decrease to 75% for older applicants.
Property Type and Credit History
The type of property you want to buy and issues surrounding your credit history can also create obstacles for later-life borrowing.
Attempting to borrow to finance a non-standard property can be difficult because of the risks associated with such properties.
Unusual properties have a limited market, and most lenders consider them a higher risk.
If you default and the lender has to repossess, they'll find it harder to sell than other properties.
Such unique properties can include houses with timber frames, high-rise flats, listed buildings, new builds, non-standard construction, and uninhabitable property.
Lenders will also consider you a higher risk if you have poor or bad credit.
The main issues involved in eligibility assessments when credit issues are a factor include the type and severity of the credit issue, the date it was registered and the reason for the bad credit.
Mortgage Alternatives for Older Borrowers
Various mortgage alternatives exist for an older borrower, provided you meet the eligibility criteria.
These include:
Lifetime Mortgages
Eligibility for lifetime mortgages starts at age 55 and is a form of equity release.
It's a mortgage secured against your home, provided it's your main residence, allowing you to retain ownership.
You get a tax-free lump sum or smaller multiple pay outs to do with as you please and repay the loan amount and any accrued interest when you move into long-term care or pass away and the property is sold.
You can also choose to set aside some of the property's value as an inheritance for your family.
Home Reversion
A home reversion plan allows you to sell all or part of your home by releasing equity in exchange for a single lump sum or regular payments.
Lenders allow you to continue living on the property rent-free until you die or move into long-term care, provided you insure and maintain it.
Retirement Interest-Only Mortgage
With RIO mortgages, you only pay interest, similar to standard interest-only mortgages.
The loan amount is then paid off when you sell the property, move into long-term care, or pass away.
RIO mortgages usually feature minimum age requirements starting from 50 years.
Older People Shared Ownership (OPSO)
OPSO is a type of shared ownership for people aged 55 years and older.
It allows you to buy an initial share in an OPSO home, from 10% to 75% of the market value, and then pay rent on the remaining share.
Mortgage Age Limit UK Final Thoughts
Getting a mortgage when you're older or retired can present some hurdles, and products may be harder to come by, but it's not impossible.
A mortgage adviser or broker with experience arranging later-life mortgages can increase your chances of success, give you an in-depth view of the market and help you find an appropriate lender for your circumstances.
Call us today on 01925 906 210 or contact us. One of our advisors can talk through all of your options with you.