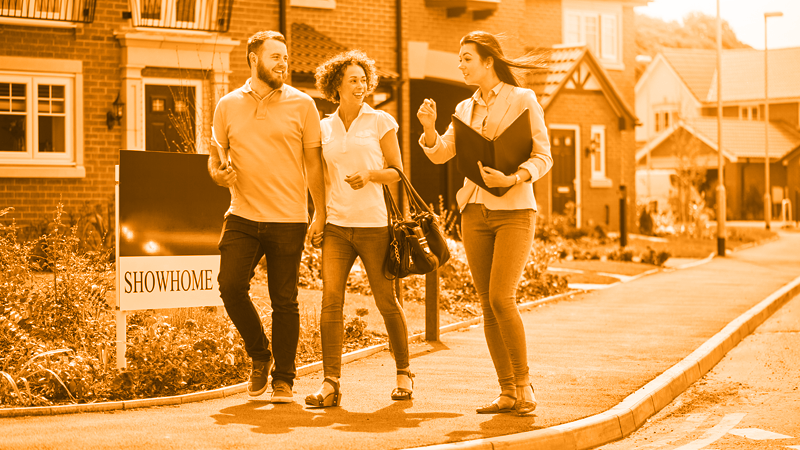 Looking for the right mortgage can feel overwhelming as new products and lenders pop up daily.
Working with an experienced mortgage adviser can make things easier and ensure you get the most competitive deal, thanks to their expert knowledge of the mortgage market.
However, you must be prepared before approaching any adviser to ensure you get the best advice and assistance.
Here are a few questions to ask a mortgage adviser in the UK.
Do You Have FCA Authorisation?
It's important to ensure the mortgage adviser has the required credentials before dealing with them. Not just anyone can legally give mortgage advice.
Mortgage advisers in the UK must be authorised and regulated by the Financial Conduct Authority (FCA).
The FCA reviews and assesses advisers to ensure they're suitable and qualified to advise on mortgages with no previous bad history.
It evaluates them regularly and checks if they're following the set procedures and guidelines, like finding the right deals for borrowers, fair treatment and not making recommendations based on their interests.
You can even be entitled to compensation if a regulated adviser recommends the wrong deal.
The lender may not be authorised directly but can be an agent of a regulated firm.
You can search the name of the adviser or firm in the FCA register to check if they're regulated, what they can do and your protections when dealing with them.
Do You Have Whole-Of-Market Access?
Once you know the adviser is authorised to provide mortgage advice, it's important to ask them if they're giving you advice on mortgages from the whole market or only a few lenders.
The types of advisers available include those tied to specific lenders, those who consider deals from a limited pool of preferred lenders and those who search the entire market for the widest range of products.
Advisers dealing with only a few lenders may not be able to get you the best deal, meaning you can end up paying more than you need to in interest every month.
It can easily range from hundreds to thousands of pounds every year and accumulate to a small fortune over the lifetime of your loan.
What Are the Charges for The Services?
Mortgage advisers can charge you a fee, work on a commission basis where they get a cut from the lender and don't charge you or a combination of the two.
Depending on the service and type of mortgage you're after, some can charge differently.
If it's a simple process like remortgaging, you may get a lower fee, while first-time mortgages involving more work can attract higher costs.
Others can charge a fee for the first mortgage only and agree to arrange subsequent remortgages or mortgages free of charge.
Most online mortgage advisers are usually free but only choose those who search the whole market.
Even if you do pay for assistance, it's typically minimal compared to the time and money you save in the long run.
How Much Am I Eligible to Borrow?
A good mortgage adviser will ask you some questions about your job, income and outgoings to establish how much you can borrow.
They'll also look at your credit history, which can impact how favourably lenders look at you.
Most lenders allow you to borrow multiples of your income depending on your affordability.
If you have many debts and bills each month, you'll likely be limited on how much you can borrow as the lender will think you don't have much to spare to afford monthly mortgage repayments.
Your adviser can guide you on the best action plan if you can't borrow the amount you want, such as waiting and saving a larger deposit or adjusting your property search criteria.
They can also arrange a mortgage in principle (MIP) from an actual mortgage lender, so you know how much you can borrow.
How Much Deposit Do I Need?
Lenders have different deposit requirements determined by the minimum loan-to-value (LTV) ratio they're willing to accept.
LTVs of 85% to 90% are common for residential mortgages meaning you'll need a deposit of 15% or 10% of the property value.
Some lenders can even accept 5% deposits depending on your situation, but they can feature higher interest rates.
Generally, the more you can put down as a deposit, the better the deals your mortgage adviser will be able to get for you.
A high deposit demonstrates greater commitment, making it easier for lenders to trust you.
What Type of Mortgage Is Suitable for Me?
The mortgage adviser can help guide you on the best type of mortgage for your situation.
Most people use standard repayment mortgages to purchase a home, which involves repaying a portion of the interest and loan amount each month until you clear the debt by the end of the loan term.
You can also choose an interest-only mortgage where you only pay off the interest each month, so monthly repayments are lower.
However, you'll owe the entire capital at the end of the mortgage term and must repay it in one lump sum.
You can also ask your adviser about other types of mortgages like discounted, offset and tracker mortgages.
The adviser can also help you decide on a suitable loan term based on your finances.
Mortgage terms usually range from 10 to 40 years. The longer the term, the lower the monthly repayments, but you pay more interest in the long run.
Should I Fix My Mortgage, and For How Long?
Fixing your mortgage can protect you from future interest rate rises and ensure your mortgage repayments don't change because of interest rate changes.
A fixed-rate mortgage offers a fixed interest rate for a certain period, and you're guaranteed to pay the same amount every month.
Most fixed-rate mortgages involve two-year and five-year deals.
Two-year fixes are cheaper and usually provide more freedom and access to the best rates on offer.
The adviser can guide you on the best option for your circumstances.
Questions To Ask a Mortgage Adviser Final Thoughts
Knowing what to ask your adviser can ensure you get the best guidance and assistance for your situation.
Only choose regulated advisers with access to the whole mortgage market to ensure you're safe and can get the best deals when purchasing a home.
Call us today on 01925 906 210 or contact us. One of our advisors can talk through all of your options with you.