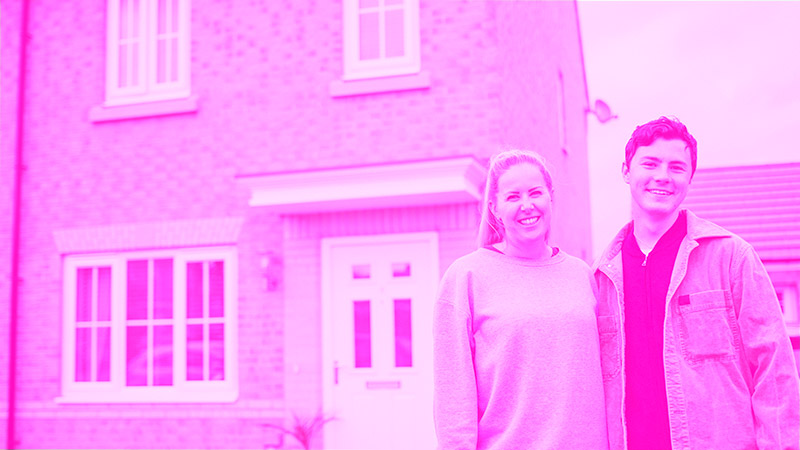 Prefab houses have been on the UK housing market since the end of the Second World War.
The post-war housing shortage meant that the demand for cheap, affordable homes sky-rocketed.
As a result, Prime Minister Winston Churchill used them as part of his plan to address this issue, and in 1944 they found their way into the Housing Act 1944 under the heading 'Temporary Accommodation.'
The government at the time proposed to fill the gap in available housing by building 500 000 prefab homes which were only meant to last for 10 years!
Over the years, their popularity has remained static, and many have lasted long past their 10-year sell-by date!
However, this popularity has recently spiked due to the greater demand for sustainable and affordable housing.
What is a prefab house?
A prefab or prefabricated home is, as the name suggests, pre-made. Each piece of the house is factory manufactured and then transported to the building site where it is assembled.
This is the ultimate in flat-pack furniture. Prefab homes are the fastest, most affordable, and highly sustainable way of building a home.
Need more help? Check our quick help guides: 
Different Types of Prefab Houses in the UK
There are three types of prefab homes to choose from when building your forever home.
Each piece of the modular home is factory-made, transported to the building site, and constructed on permanent foundations.
Also called mobile homes, these houses are built and transported in bulk sections to be fully assembled on site. These homes are not affixed to permanent foundations.
Construction is from factory manufactured pre cut pieces. These are then assembled by hired contractors or the homeowners themselves.
Is a Prefab House the Cheapest?
Prefab homes are between 10-25% cheaper to build than a standard brick and mortar home. Of course, this depends on the modern conveniences chosen.
However, even the modular home, considered the most expensive prefab home, is 10-20% cheaper than a traditional house.
The reason for this cheaper price tag is down to the use of mass-produced building materials and reduced need for carpenters, electricians, and plumbers on site. This reduces costs and keeps construction time to a minimum.
While a prefab may be cheaper in the long run, there are additional costs to consider aside from the actual price of the prefabricated pieces.
For example, you may need to purchase land, apply for permits, and request access to utilities and services such as electric, water, and sewerage. Additionally, you may need to factor in the cost of a driveway, garage, and possible landscaping.
Related guides: 
Can You Finance a Prefab Home?
While financing a prefab home is slightly more tricky than a standard build, some mortgage providers will offer homeowners the financing they need. This can be done in two ways: a construction loan or chattel mortgage.
A construction loan can provide the finance you need to cover the initial costs of building the prefab home. This can then transition into a mortgage once the construction is complete.
This is a loan specifically for unfixed property, for example, a manufactured home, houseboat, or plane. This type of mortgage uses the property (chattel) as collateral on the loan.
It is slightly different from a standard mortgage where a lien (right to keep possession of) secures the loan on the stationary property.
An additional incentive for buyers using this type of mortgage is that it can be used even if the prefab home is situated on leased land.
Besides all the benefits this type of mortgage offers, it is often more expensive than standard mortgages, and it can be challenging to find a mortgage provider that offers them.
Pros and Cons of a Prefab Home
Weighing up the pros and cons of a prefab home is a prudent thing to do. However, despite its cheaper price tag, it may not be the best option for you and your family.
Pros
Prefab homes may have better insulation than standard homes due to tighter seams and joints. This results in better energy efficiency and lower energy consumption.
A prefab house can be cost-effective and faster to build than a traditional house.
Prefab homes are often better built than standard homes and can easily withstand adverse weather.
Cons
Rough terrain, closest water source, electric supply, and drainage issues can make setting up essential utilities and services difficult.
Zoning laws and building codes must be adhered to when constructing a prefab home. Additionally, homeowners will require specific permits and permissions when building a prefab home which can be costly and time-consuming.
Unlike traditional houses, prefab houses are usually paid for upfront rather than over a period of time. This can make the initial upfront cost relatively high without finance.
Depending on your financial history, financing for a prefab home can be challenging to obtain.
Related guides: 
How to get preapproval on a Prefab Modular Home
Preapproval is the mortgage lenders' process to determine the loan amount you can borrow. This is usually determined by your income, credit score, and assets combined. They also use this to decide the interest rate on your loan.
When applying for preapproval, your mortgage adviser will ask for the following information.
 Identification & address verification
Employment status
Debt-to-income ratio (DTI)
Proof of income
Credit history
Other credit commitments
To ensure the preapproval process goes smoothly, you need the following documentation to support your application.
Proof of address
Bank statements
Passport / Driving license
Credit file
Deposit finances
Once preapproved, you can start the process of searching for your forever prefab home.
Mortgages for Prefab Homes Last word
Affordability and sustainability are two words synonymous with housing trends today. Everyone seems to want a cheaper, eco-friendly alternative to everything, including housing.
This is why prefab homes are gaining traction in popularity on the housing market today. However, this doesn't mean a prefab home is suitable for you, so be sure to weigh up the pros and cons carefully!
Call us today on 01925 906 210 or contact us. One of our advisors can talk through all of your options with you.
Further reading: