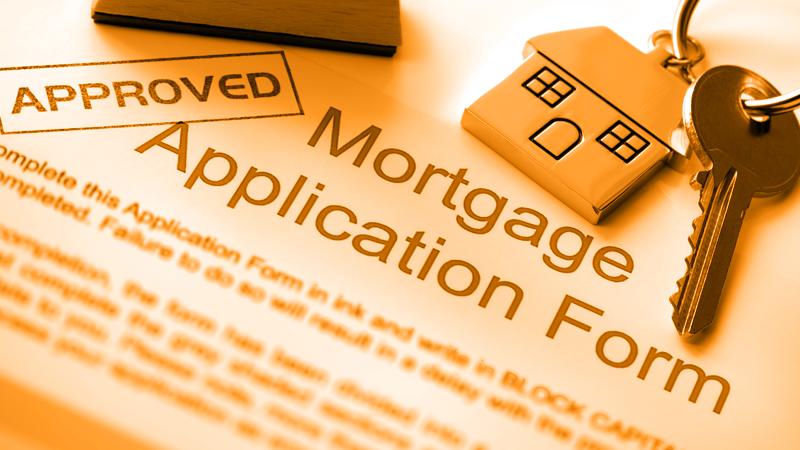 Flipping homes is an excellent real estate investment strategy where you quickly buy, renovate and resell properties and make a huge profit.
A buy-to-sell mortgage is a suitable financing option if you're looking to buy a property and sell it for profit, but don't have the money to cover the costs outright.
Here's everything you need to know about buy-to-sell mortgages.
What Is A Buy To Sell Mortgage?
A buy-to-sell mortgage is a short-term financing option meant to cover the cost of investing in a property that you expect to sell at a higher value soon after, usually within 12 months.
They're also called bridging loans and can be arranged more quickly than traditional mortgages, with typical loan periods ranging from 1 to 3 years.
Regular mortgages are not suitable for flipping properties because they usually feature early repayment charges, and the lender may not allow you to sell within six months after purchase.
With a buy-to-sell mortgage, you can repay within months when you sell the property, and interest is calculated monthly instead of yearly.
Why Choose A Buy To Sell Mortgage?
Buy-to-sell mortgages are suitable for flipping properties for various reasons. They take less time to organise, and you can have the funds you need within days instead of months.
They're suitable for quick purchases when the timing is a factor, like buying a property at auction.
Buy-to-sell mortgages are also more flexible than standard mortgages and can allow you to repay after a short period.
]Unlike traditional mortgages that include penalties if you repay before the loan term ends, buy-to-sell mortgages are designed for investors who want to sell and repay the loan after a few months.
Buy-to-sell mortgages give you more scope in what you can buy regardless of the property's condition.
You can only use standard mortgages to buy habitable homes for yourself or your tenants.
Buy-to-sell mortgages allow you to buy uninhabitable homes which may not have working bathrooms or kitchens or are not secure, then renovate them for resale.
Eligibility Criteria
While individual lenders will have criteria for deciding whether to approve or reject your loan application, buy-to-let mortgages can vary from standard mortgages in the following ways:
Deposit
The loan-to-value (LTV) ratio accepted by the lender will determine the amount of deposit you need to put up.
The LTV is usually capped at a lower maximum than standard mortgages at around 75% on average for buy-to-let mortgages.
Some lenders can accept higher LTV depending on your circumstances, and a mortgage broker can help find a suitable deal.
Exit Strategy
In standard mortgages, repayment affordability is usually assessed based on your income from employment or projected rental income.
With buy-to-let mortgages, lenders place more importance on your exit strategy.
It refers to how you intend to repay the loan at the end of the term, which usually involves selling the property after completing renovations.
Credit History
Although lenders may look into your credit history to see how you handle your finances, it will not have much of an impact on buy-to-sell mortgages like other types of borrowing.
Lenders will mainly focus on whether or not you can raise enough capital to repay the loan from the sale of the property.
Provided the lender is confident in your ability to sell and get enough funds to repay the loan, past late or missed payments will be less relevant.
Loan Period
Most buy-to-sell mortgages feature short repayment periods of up to a year, with some going up to 24 or 36 months.
Being realistic about how long you need to flip the property is vital.
Remember that renovation projects can sometimes take longer than expected, and the last thing you want is to come to the end of the buy-to-let mortgage term before selling and repaying the loan.
Buy To Sell Mortgage Options
There are broad buy-to-sell mortgage options, and the right choice for you will depend on your circumstances and needs.
These include:
Bridging Loans
A bridging loan is suitable if you want to flip a property within a year or sooner.
They feature higher interest rates than mortgages, but you can use them to buy un-mortgageable properties.
You'll get the funds quicker and don't need to wait six months before reselling or deal with early repayment penalties.
Refurbishment Finance
Getting a mortgage can be challenging if you want to buy a property that needs upgrading since most lenders don't approve mortgages for uninhabitable properties.
Properties are considered too risky if they don't have functional kitchens, bathrooms or security.
A refurbishment loan is more suitable for such cases where the aim is to renovate and resell for profit.
Lenders can offer light or heavy refurbishment products with property value assessed post-refurbishment instead of the current value, allowing you to borrow more than standard mortgages.
How To Increase Your Chances of Buy To Sell Mortgage Approval
Deposit
The larger the deposit, the more likely you'll get approved with a good interest rate. Most lenders require a deposit of at least 25% of the property's value.
Strong Exit Strategy
The more realistic your exit strategy appears, the easier it is to get approval.
If the project involves renovations, the lender will want to see that evidence that the amount you borrow can cover the costs within the specified term
A Good Property
Lenders will be more comfortable approving the loan if the property looks easy to sell.
If it's already suitable to live in and has no huddles to a smooth sale, such as non-standard construction or leaseholds, it will work in your favour in convincing the lender.
Experience Flipping Properties

Lenders will quickly approve your application if you can show them you've previously used buy-to-let mortgages to flip properties successfully.
Buy To Sell Mortgage Final Thoughts
If you're looking for financing to quickly buy, renovate and sell a property, a buy-to-sell mortgage can provide the financing you need.
To ensure you get the best deal for your situation and needs, consult a mortgage advisor or broker with experience in buy-to-sell mortgages.
Call us today on 01925 906 210 or contact us. One of our advisors can talk through all of your options with you.