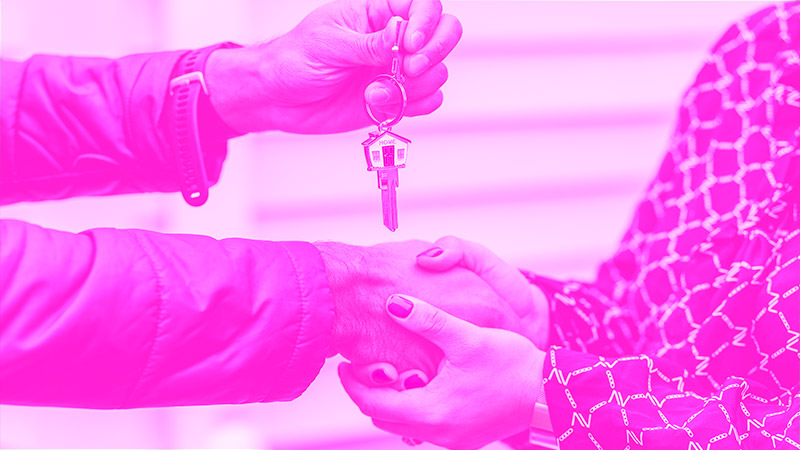 Lenders have continued to tighten their credit criteria in response to a reduced supply of home loans caused by economic uncertainty, high inflation levels and interest rates.
Data from the Bank of England shows a 10% decrease in mortgage approvals (from 54,600 to 49,400) between June and July 2023.
With decreases predicted to increase further this year, understanding what a credit check for a mortgage entails and how it affects your application can help you take the necessary steps to improve your chances of approval.
Here's everything you need to know about mortgage credit checks in the UK.
What Are Mortgage Credit Checks?
Mortgage credit checks involve assessments of your financial history to determine whether you're a reliable borrower and the risk of offering you a mortgage.
Lenders will look at how you've handled borrowing in the past and your ability to afford mortgage repayments before approving your application.
Most lenders look at credit reports from credit reference agencies when performing a credit check for a mortgage.
Credit reports provide records on your borrowing and repayment habits, payment history and the amount owed, which helps lenders assess whether you're likely to repay the mortgage as agreed.
Types of Mortgage Credit Checks
There are two types of mortgage credit checks:
Soft Credit Checks
A soft credit check involves a basic assessment that doesn't leave a footprint on your credit report.
It's a less intrusive review to get a preliminary understanding of your credit history and financial situation and pre-qualify you as a suitable candidate for a mortgage.
Only you and the lender can see the soft credit search on your profile, so it won't affect your credit score or rating.
Hard Credit Checks
Hard credit checks involve in-depth reviews of your credit profile, and lenders perform them when you make a full application for a mortgage.
The lender requests a full credit report from one or more credit reference agencies and evaluates your credit history in detail, including all the times you've borrowed and any issues with repayments.
A hard credit check for a mortgage will leave a footprint or mark on your credit report and remain visible to future lenders.
Your credit score may also reduce temporarily, especially if you have multiple hard searches within a short period.
What Does A Credit Check for A Mortgage Show?
A credit check for a mortgage will show a range of information, including:
Personal details – Information like your name, date of birth and residential address.
Credit Histories – Details on your credit engagements, including personal loans, mortgages, credit cards, overdrafts and debts. It can outline details on the lender, commencement date, account number, credit limits and remaining balances.
Payment History – Details on your payment habits, like whether you make payments on time or there are missed or delayed payments.
Financial Ties – Any financial connections with other people like a shared bank account or joint mortgage.
Public Record – Details on public records like County Court Judgements (CCJs), Individual Voluntary Agreements (IVAs), bankruptcies and insolvencies.
Electoral Roll Data – Data on your registration on the electoral roll that can help validate identity and previous addresses.
Credit Inquiries – A log of individuals or entities who have viewed your credit record.
When Does A Lender Perform A Credit Check for A Mortgage?
Lenders can perform different credit checks at various stages of the mortgage application process.
Most lenders will perform a soft credit search at the mortgage in principle (MIP) step, but some lenders, like banks, can do a hard credit check even for an initial application, so it's worth clarifying.
All lenders perform hard credit checks when you submit a full mortgage application before they send you an offer or at the end of the purchase process.
Lenders will perform initial searches to see whether you have some credit history or evidence of bad credit, like missed payments, defaults, and arrears.
They can also perform later assessments to confirm your credit history and details and see whether your situation has changed after making your application.
Changes at any point in the process, like additional borrowing or the removal or addition of another person, will prompt the lender to perform the check again.
How Do Mortgage Credit Checks Affect Credit Ratings?
The type of mortgage credit check will affect your credit rating differently.
Soft credit checks don't affect your credit rating because they don't leave a footprint and aren't visible to other lenders.
Hard credit checks leave a footprint, and too many checks within a short period, usually six months, can negatively affect your credit rating.
Hard credit checks can stay on your report for up to 12 months, and multiple checks in a short timeframe can tell lenders that you're too reliant on borrowing or going through financial hardship.
This can increase the chances of missed repayments and make you a risky borrower, reducing the number of lenders willing to accept your application.
Related reading: 
How Do Credit Checks Affect Mortgage Applications?
If a credit check shows too many red flags on your credit history, some lenders may reject your application outright.
However, attitudes towards poor or bad credit vary substantially between lenders, as they use different ways to evaluate the findings of a credit report.
The type of credit issue, when it occurred, and how you've managed your finances since then can affect your mortgage application differently.
Depending on the lender, issues like bad credit may not automatically disqualify you from being accepted for a mortgage.
Some lenders specialise in offering mortgages to bad credit borrowers and can feature slightly different criteria like requiring a higher deposit or setting a higher interest rate.
Can I Get A Copy of My Credit Report Before Applying?
Yes. Simply request a copy of your credit file from a credit reference agency, so you know what's on your credit report and confirm that the information listed is accurate.
Knowing where you stand allows you to take the necessary steps to rectify any inaccuracies and improve your credit score.
Mortgage Credit Checks UK Final Thoughts
It's always a good idea to review your credit report before applying to check for errors or discrepancies that can negatively affect your application.
Consulting an independent mortgage advisor or broker can also help you identify how to improve your credit score and application to improve your chances of success.
Call us today on 01925 906 210 or contact us to speak to one of our friendly advisors.