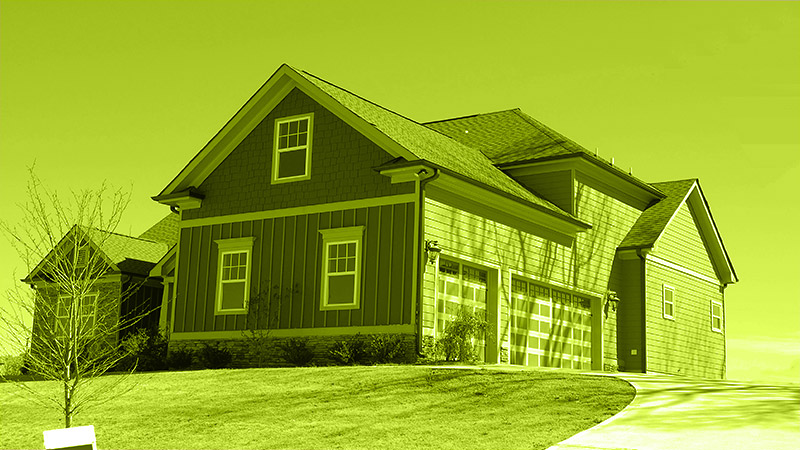 A holiday home is an excellent investment that can give you significant returns when you're not using it.
Regular mortgages aren't suitable for holiday homes, so if you're looking to buy a home you can rent out throughout the year or during holidays, you'll need a holiday let mortgage.
Arranging one yourself can be challenging, and it's wise to work with holiday let mortgage brokers to find the best deals.
Here's everything you need to know about holiday let mortgages and why you should work with a broker.
What Is A Holiday Let Mortgage?
Holiday let mortgages are specific loans designed to help you buy a property you can let out to visitors and tourists on a short-term basis.
They're purely for long-term lettings and not for you to live in. If you want a holiday home to stay in and not let, a second home mortgage is more suitable.
Holiday let properties give you the opportunity for business and pleasure since you can still enjoy short visits.
The property must be advertised as furnished accommodation and be available as holiday accommodation at least 210 days a year.
You can stay in the home outside the 210 days when it must be open to the public.
Like regular mortgages, you can get a holiday let mortgage on a repayment or interest-only basis.
The investment allows you to generate enough rental income to repay the mortgage and make profits every month.
You can also use the revenue to improve and maintain the holiday home.
Can You Use A But To Let Mortgage For Holiday Lets?
No. Buy-to-let properties differ from holiday homes, and lenders are very aware of the differences, so they offer different mortgages for each.
Buy-to-let properties are usually let out long-term, and the shortest tenancy can be six months. In contrast, holiday homes are typically rented for a few weeks or even days.
Although they both charge rental frees, they're operated entirely differently, and the owners or landlords can have varying responsibilities.
A holiday home is usually furnished and can feature serviced accommodation like a hotel. Holiday homes are also priced higher and are charged per day instead of per month.
The income generated is potentially higher for a holiday home than for a buy-to-let, but the occupancy rate is usually much lower.
Tax Relief On Holiday Lets
Unlike general buy-to-let investments, you'll get tax benefits when you invest in a holiday let.
Furnished holiday homes are considered a business, allowing you to claim tax relief on your mortgage interest.
Since you're running a holiday home business, you can deduct expenses from your income and significantly reduce your tax liability.
You can also gain capital gains tax relief for traders by renting out your furnished holiday home, including entrepreneurs' relief when selling the property.
You'll also be eligible for allowances for fittings and furniture, and if you make a loss in the business, you can offset it against future profits and pay less tax.
You can make huge savings, and your profits in the holiday let business can also count as earnings for pension purposes.
Why You Should Work With Holiday Let Mortgage Brokers
The holiday let mortgage lending market is small, and most high street lenders don't offer mortgages for holiday homes.
They're usually more challenging to arrange than standard property mortgages because there's no assured shorthold tenancy, and the rental income cannot be calculated through standard criteria.
You can approach a holiday let mortgage lender personally, but it's better to use a specialist holiday let mortgage broker because the application process is more complex.
Such brokers have an in-depth understanding and knowledge of the lending criteria, together with expertise on the market and where to find the best deals.
Some lenders only offer holiday let mortgages through intermediaries, meaning they'll only lend if a broker or advisor has arranged the deal.
Brokers understand the complexities in the market and have a close working relationship with holiday let mortgage lenders.
They can help you navigate any unforeseen issues along the way, keep you up to date with the latest criteria, find the best deals and submit credible applications that increase your chances of securing the best deal for a holiday let mortgage.
Holiday Let Mortgage Lending Criteria
Since there are limited lenders in the market willing to offer holiday let mortgages, pinning down the lending criteria can be challenging, which is why consulting a qualified broker or advisor is essential.
Different lenders can have slightly different rules, but some common things to consider include the following:
Deposit
The deposit you need will be based on the lender's maximum loan-to-value (LTV) ratio.
Most lenders will set an LTV of 70%, meaning you'll need a minimum deposit of 30% of the property value.
Some can require a deposit of 35% to 40%, while others accept a 25% deposit in rare cases.
Unlike regular mortgages, deposits for a holiday let mortgage are higher because of the risks involved.
Like any other business, there's no guarantee of success when letting out a holiday home, and the risk is higher if you only rely on the income from the holiday let to repay the mortgage.
Rental Income
Lenders will request details of your holiday let and expect you to estimate how much you'll earn in rental income.
This will give lenders an idea of how much you'll earn from the investment and set applicable rates.
Most lenders require that you achieve a gross rental income of 125% to 145% of the monthly mortgage repayments.
Personal Circumstances
Most holiday let mortgage lenders will require that you own a home and be 21 years of age or older.
They'll also determine your affordability based on your income and outgoings.
Significant existing outgoings can make approval difficult even if you have a sizeable income because they'll affect your mortgage affordability.
Holiday Let Mortgage Brokers Final Thoughts
The holiday let mortgage market is a niche area that requires specialist expertise and knowledge to navigate.
Working with a holiday let mortgage broker can ensure you get the proper guidance and advice, give you access to a fair deal and make the process as stress-free as possible.
Call us today on 01925 906 210 or contact us. One of our advisors can talk through all of your options with you.