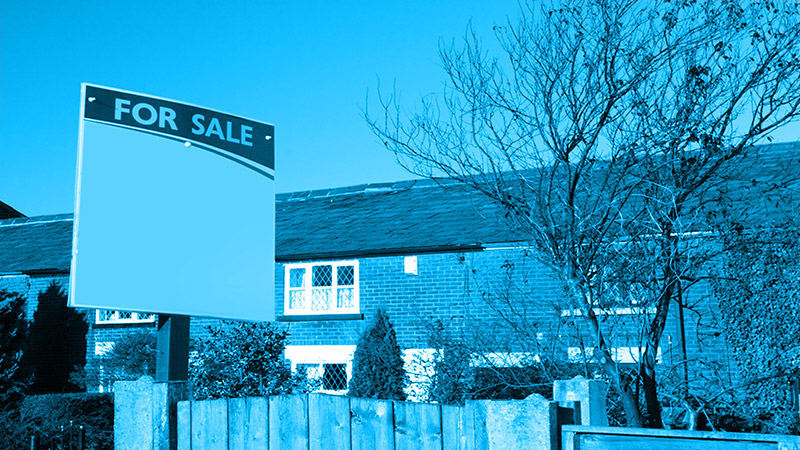 You've just started getting into the property market, and your goal is to purchase a property, spruce it up, and rent it out for a profit.
This is an age-old business model that thousands of investors have leaned on. But where does this leave you?
How do you know if you're making a sound investment? How can you calculate your rental yield so that you can manage and monitor your investment and see if it is a viable investment, to begin with?
This is where a rental yield calculator comes in and provides a rather insightful outcome.
This type of calculator helps investors measure the possible earnings they can make on a property.
You will find several rental yield calculators online. If you choose to use them, keep in mind that they often don't consider the cost of ongoing property maintenance and other expenses – which are additional costs you will need to consider.
This article provides an overview of rental yield, how to calculate rental yields for properties located in the United Kingdom, and covers a few of the most common FAQs surrounding rental yield. Let's jump right in.
What is a Rental Yield?
The first step to understanding a rental yield calculator is understanding what a rental yield is in the first place.
So, what is a rental yield? In general terms, a rental yield is the amount of money you can earn from an investment property, expressed as a percentage of the asset value.
As a property investor or a potential landlord, it is helpful to know your return on your outlay of capital.
When you have a rental yield calculated, you have a better idea of how much money you have to "play" with each month and whether or not your investment is performing over the long term.
What is a Good Rental Yield in the UK?
While shopping around for the right rental property, you may wonder what is considered a good rental yield in the UK.
Generally speaking, keep in mind that it can fluctuate from property type to property type; a rental yield of 7% or more on a buy-to-let is considered a "good" rental yield in the United Kingdom. So, if your yield is 7%, you're onto a good thing.
How to Calculate Rental Yield on UK Properties
Take the monthly rental income and multiply it by twelve to calculate your rental yield. This will give you the annual income of the property.
Then, take the property's annual rental income and divide it by the price you paid for the property. Then, multiply that figure by 100.
Here's a helpful example below.
If you bought a property that costs £150,000 and have an expected asking monthly rental of £500, multiply the rental amount by 12 to get to the annual rental amount which is £6,000.
Then, divide the annual rental amount by the property purchase price: £6,000 / £150,000 = 0,04.
Now, multiply this figure by 100 to get to your rental yield percental of 4%. In this instance, your rental yield would not be considered "very good" because it is below 7%. However, "good" yield is anything above 5%.
What Areas in the UK Offer the Best Rental Yields?
According to SDL Auctions in the UK, there are certain areas (or cities) where it is better to invest in buy-to-let properties because they generally offer a greater return on investment.
Below is a brief look at the possible/expected rental yields in several of the more popular UK property investment areas.
These are average property costs and yield percentages based on information drawn from the likes of Home.co.uk and Zoopla in 2021 and without taking into account mortgage costs.
City/Area Property Value Possible Rental Amount Annual Rental Yield Percentage
Manchester £202,734 £1,232 £14,784 7.29%
Birmingham £205,703 £1,145 £13,740 6.68%
Portsmouth £242,330 £1,427 £17,124 7.07%
Bradford £133,580 £555 £6,660 4.99%
Nottingham £226,877 £1,376 £16,512 7.28%
FAQs Regarding Rental Yield in the UK
Below are a few questions that often crop up with investors regarding rental yield in the UK.
How Much Profit Should You Make on a Rental Property in the UK?
While most investors are looking for between 5% and 8% yield on a rental property, it is still a good investment if you're making 4% or more, as this is where your investment can grow from.
In addition, the property is considered a decent investment if there's any profit left after you have paid your outgoings.
What is the Average Rental Yield in the UK?
While most investors are aiming for property yields of between 5% and 8% in the UK, not everyone can afford properties that can produce such yields.
If you take a clear overview of all the areas and their associated yields, you will notice that the average rental yield in the country sits at approximately 3.63%.
Is There a Way to Increase My Property Rental Yield in the UK?
Many landlords and investors want to find ways to change their low or good rental yield to something higher and more profitable.
This is entirely possible if you're willing to put in the effort to make your rental property more sought after than the bog standard rental.
If your property is more sought-after, you can charge more rental and therefore make a larger profit. Below are just a few ways that you can increase your property rental yield.
Review your property-related expenses and find ways to cut those costs. For instance, building insurance, accessories (lights, fittings etc.), services providers – all of these costs can probably be whittled down.
Provide free internet access to tenants.
Convert your property to a green property – eco-living is on the rise.
Maximize storage space (cupboards, shelving, etc.).
Consider allowing pets (of course, only if your property is geared towards it).
Keep the property well maintained and feature modern fittings (this attracts tenants).
Buy property in an area close to public transport and other services and shops.
Is Renting Out UK Property Profitable?
Renting out property in the UK can be profitable due to recurring income, property value appreciation, and tax benefits.
That said, you could be faced with expenses along the way that dip into your profits or even deplete them. Think about a broken air conditioning or heating system or a fire breaking out.
How Can I Calculate My Actual Profits Inclusive of Costs in Monetary Value on a Rental Property?
Preparing a cash flow statement is an excellent way to see how the figures work out in the end. Below is an example of a very basic cash flow statement to help you understand how it works. (These figures are simply examples and may be unrealistic in terms of UK property prices).
Property purchase price: £100,000
Deposit paid on the property: £25,000
• Expected gross income on rental: £900
• Possible vacancy loss at around 5%: £45
The effective gross income in this scenario is £855
• Possible repairs around 5%: £45
• Property management costs of around 8%: £72
• Property tax, insurance and other costs: £180
• Principle and interest (mortgage expense): £320
In this scenario, the projected monthly profit before tax is £238.
Rental Yield Calculator Final Thoughts
Using a rental yield calculator online can help you determine the expected return on investment in terms of monthly profits.
But, of course, it's best to factor in all additional expenses you may face, understanding better what to expect in terms of profits.