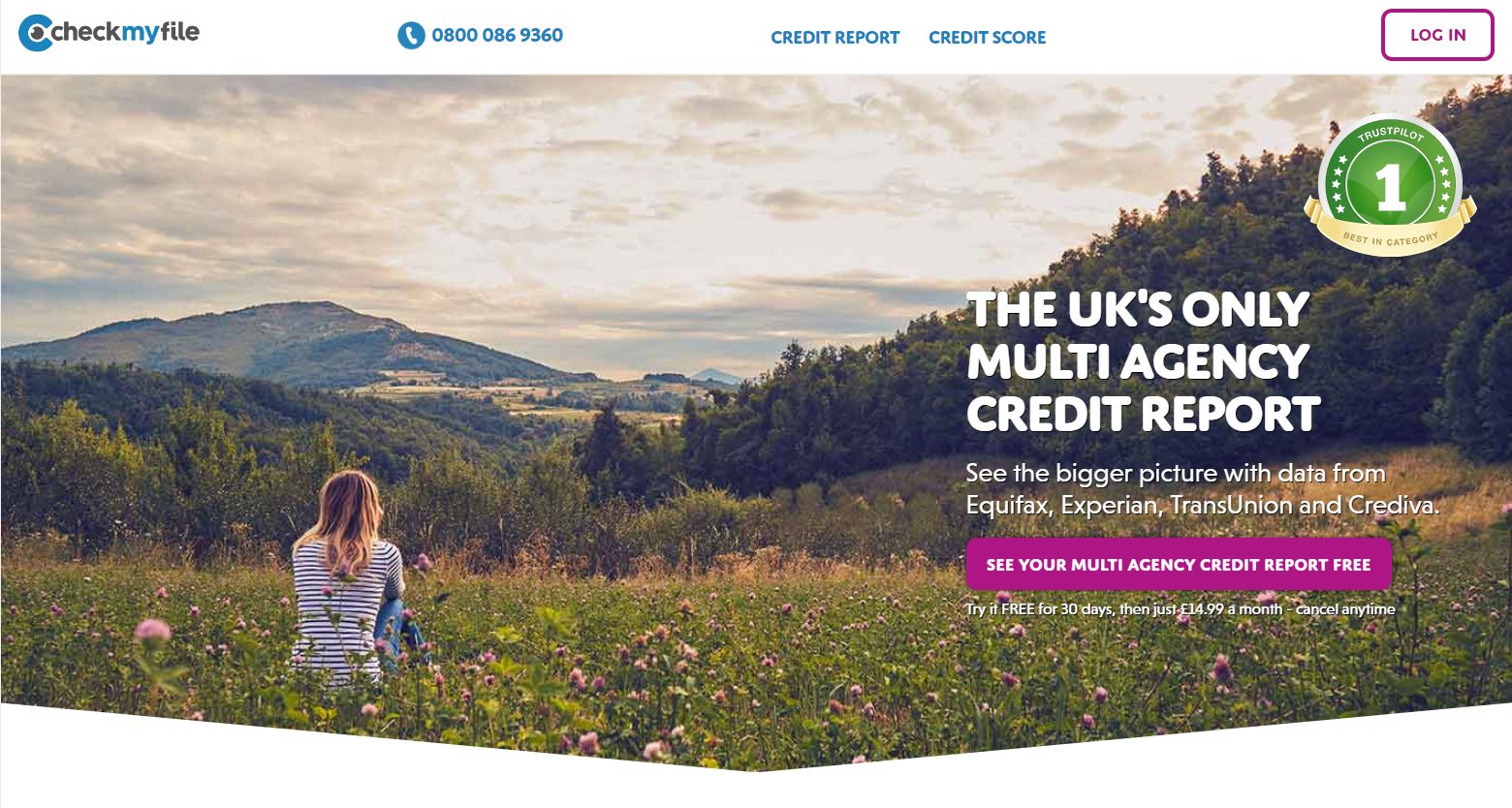 CheckMyFile is a UK credit report service that utilises data from the four major credit reference agencies: Experian, Equifax, Crediva and TransUnion.
CheckMyFile is a privately-owned company that launched in 2000 and promises never to sell on or pass on customers data for marketing purposes.
In this guide, we will take you through everything you need to know about CheckMyFile, including its benefits and potential limitations.
How Good are CheckMyFile?
CheckMyFile aim to provide the most accurate credit report and therefore the site combines data from a range of sources in addition to the major credit reference agencies including;
The Electoral Roll.
Registry Trust.
Various Banks and Building societies.
Telecoms service providers.
Other credit providers.
Why are Individuals Given Credit Scores?
A credit score is a numerical representation of an individual's creditworthiness.
The number provided is usually between 300-999 and is calculated by reviewing an individual's credit history.
The higher a person's credit score, the more desirable that the individual is as a customer to a lender.
An individual's credit history report contains many pieces of information including:
Details of open accounts and missed payments.
Information from the Register of Judgments containing details of any Individual Voluntary Arrangements (IVAs) and bankruptcies.
Details of financial related links such as previous partners.
Information from public sources such as the Electoral Roll and telecoms companies.
Ratios of borrowing levels.
The purpose of a credit score is to provide a credit rating system that is used by lenders when reviewing any type of banking or borrowing application.
As a credit score is vital to lenders, individuals should protect and nurture their score, including ensuring that all of the information underpinning a credit score is accurate and correct.
Recommended reading: 
What is a Good Credit Score?
There are differences between the major credit reference agencies and lenders on how they calculate credit scores, including the range of scores available.
Some use a 'Spring system' with a credit score range between 0-100 whilst others, calculate scores of up to 1000.
In addition, all lenders will have different lending criteria of what level of credit score they deem favourable and willing to accept customers with and therefore it is tricky to advise of a universally 'good' credit score.
How Can I improve my credit score?
Although there is not a universally 'good' credit score, credit scores are all impacted by a range of events and activities as follows;
No history of borrowing.
Mortgage arrears.
Late payments, especially a pattern occurring.
Defaults on borrowing.
CCJs.
IVA.
Bankruptcy.
Some of the above events will be stated on a credit report for a set number of years and therefore will impact a credit score for a longer period of time however others can be counteracted by improvements to a financial position elsewhere.
There are instant ways to build a credit score should these not have been completed already such as register with the electoral roll.
However, some of the events, such as no history of borrowing can only be rectified slowly, over time.
To build a credit history from scratch an individual could initially open a UK bank account (if they haven't done so already) and set up a few direct debits for regular bills.
Another tip is to ensure that certain household bills are set up in the individual's name who is building their credit score.
Unfortunately, building a credit score from scratch takes time as a pattern of borrowing and regular repayments need to be established slowly, over a period of time.
This can also be achieved either by using an overdraft or low balance 'credit builder' credit card.
In addition, a credit score can be impacted by errors on a credit report and therefore it is vital to regularly run a report and check the information is accurate.
If you have concerns regarding the duration of time a specific event is retained within your credit report, contact our friendly team who will be able to advise both regarding the specific issue, but also financial options that could be available within the meantime.
Need more help? Check out our quick help guides: 
How often is a credit report updated?
CheckMyFile is only updated once the source information has been received and reviewed by a lender and therefore most updates are submitted on a monthly basis.
In addition, there can be a time delay between the different agencies updating their information which can cause discrepancies however they are likely to be resolved over a short period of time.
CheckMyFile however sources information from a range of credit reference agencies, therefore, providing a more comprehensive oversight for lenders to make an informed decision upon when reviewing an application for borrowing.
Is there a charge to access CheckMyFile?
There is a free 30-day trial available with CheckMyFile and therefore there are no charges to access a report within this time.
Ahead of a mortgage application is it advisable to undertake an audit of all accounts as well as request a free credit report to check it for errors.
Always ensure that there is plenty of time to log any queries with the credit referencing companies before an application.
Therefore, it is advisable to use the full duration of any trial to ensure that any issues with the data are being resolved and updated.
Should the subscription continue longer than the month's free trial, the charge is £14.99 per month.
However, it is easy to cancel a CheckMyFile account anytime via the expert help area once logged into your account.
What is CheckMyFile Summary
CheckMyFile are a multi-source credit reporting service that enables customers to review all of the information feedings into their credit score.
CheckMyFile is also simple to use and therefore we recommend it.
We recommend checking your credit report regularly to ensure that the information is accurate, and so that any concerns can be rectified as soon as possible.
Should you have any concerns regarding your credit score, please feel free to contact our friendly expert team who can assist with advising any next steps as well as financial solutions available to you at the current time.
Call us today on 01925 906 210 or feel free to contact us. One of our advisors will be happy to talk through all of your options with you.