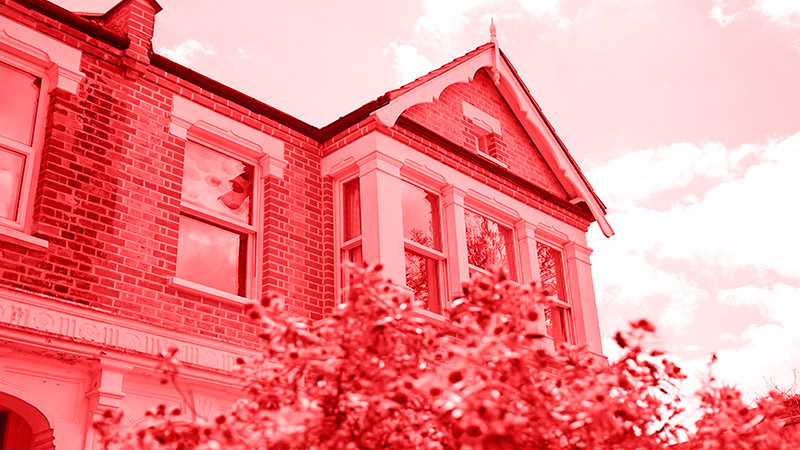 Many people choose to subdivide their houses into flats because of the lucrative opportunity it offers and the potential to secure a steady monthly rent.
In fact, the demand for flats is especially high in London, and property owners can make the most out of the income they receive from the flat rentals and their profits when selling the properties.
If you don't know where and how to start, keep reading!
We detail all the basics of converting your house into flats in the UK.
Carry Out Property Market Research
Before you renovate an existing property into flats for multiple occupants, you must ensure there will be a market for your new rental units.
There is no better way to guarantee a successful renovation project than by researching the rental market in your chosen area to ensure that you're creating something that will actually be in demand.
The real estate market is constantly shifting and changing, so it's important to research and consider all your options to get the best return on your investment.
When considering converting your home into flats for rental, be sure to do thorough research into local neighbourhoods and properties.
Pay special attention to the more popular areas with higher demand: these neighbourhoods will generally command higher prices and attract more qualified renters.
It's always best to take proactive steps to ensure you gain the best return on investment (ROI) possible.
Do your homework to find out if anyone is buying the type of property you want to purchase.
If three-bedroom properties are slow to sell in your area compared to smaller property types, conversion may be the better choice.
Consider the Implications Around Planning
After finding the perfect house and the right area, you'll need to contact the local planning authority.
You'll need planning permission to make this conversion, and once you've received the go-ahead, you'll need to apply for Building Regulations.
Before you buy your intended house, intending to split it into a flat, find out if the local planning department has any rules or regulations that could affect its resale value.
For example, certain neighbourhoods have additional rules to follow typical regulations, such as the minimum size of flats, the number and position of entrance doors, insulation for energy efficiency and comfort, soundproofing between adjoining flats, fire safety and so on.
Another key factor might be the availability and access to parking.
Before beginning any renovation project, contact the local building control authority.
You will also need to consult a solicitor to see if legal restrictions could prevent your renovations from going ahead.
If you are taking out a mortgage to buy the home, your bank must also be involved in your plans.
Some banks are more accommodating to landlords with loans designed to help with development projects, while others are not.
You have done the research and confirmed a high demand for apartments in the area.
You have also made sure that your plans comply with all the regulations.
An estate agent has also help you determine whether the property is a good candidate for flat conversions.
A good relationship with an estate agent is the best way to go when it comes to attracting high-quality tenants.
As you plan your strategy, keep these considerations in mind:
Size of the flat.
Big ticket items.
Flat layout design.
Ease of access (each flat must have a private entrance).
Services offered for each flat.
The Impact on Your Tax
Converting your house into apartments will impact your taxation.
Make sure you check your taxes carefully. If you plan to sell the apartment, your profits will be taxed.
You can claim the Private Residence Exemption as things stand, but this may change.
Converting a property into multiple units can be a great way to make money. But, before doing so, it is important to understand the tax implications.
Tax authorities will take into account the cost of buying the property and the money spent making conversions.
Therefore, it is important to get good tax advice, as you could be liable to pay income tax and, in some cases, capital gains tax.
The Overall Costs of a Project
The costs of converting a property will vary significantly from project to project.
The size and layout of the property, the design, the condition, the number of rooms, and the type of heating will all impact the final price.
However, as a very rough estimate, you can expect to pay £25,000 for a basic conversion, which includes building the walls, installing the bathrooms, and adding the central heating.
You will also need to contact the utility companies, as each flat will require gas, electricity and water meters dedicated to just that unit.
You should budget for the following:
Planning approval costs.
Provision of new water, electric and gas meters.
Noise pollution tests.
Building regulation approval costs.
The installation of new kitchens and bathrooms.
Installation of entrances.
Décor and cosmetic improvements of new flats.
Financing of the Conversion
You can fund your conversion project in several ways as follows:
Development finance – this is usually required when extensive work is needed to convert the property. You can loan up to 65% of the property's value and 100% of the construction work.
Bridging finance – these are short-term loans usually paid back over 1 year. These loans usually provide up to 75% of the property value.
Buy to Let mortgages are great for simple conversions where the owner will not stay in the property at the end.
Converting a House into Flats Last Word
Converting a house into flats may be a highly lucrative step for you, but make sure that you consult with a reputable and reliable mortgage broker before taking the plunge.
It's best to be informed before taking such a big financial step.