Even though you have a poor credit rating, you might still be able to get onto the property ladder. We'll show you how you can get a mortgage with a bad credit rating.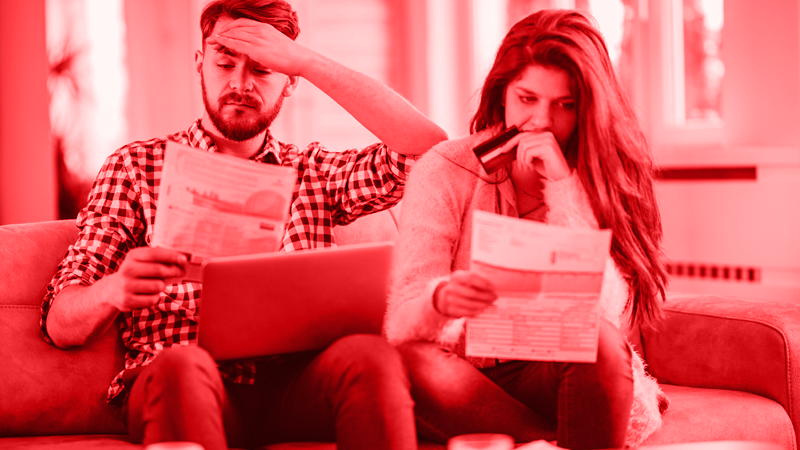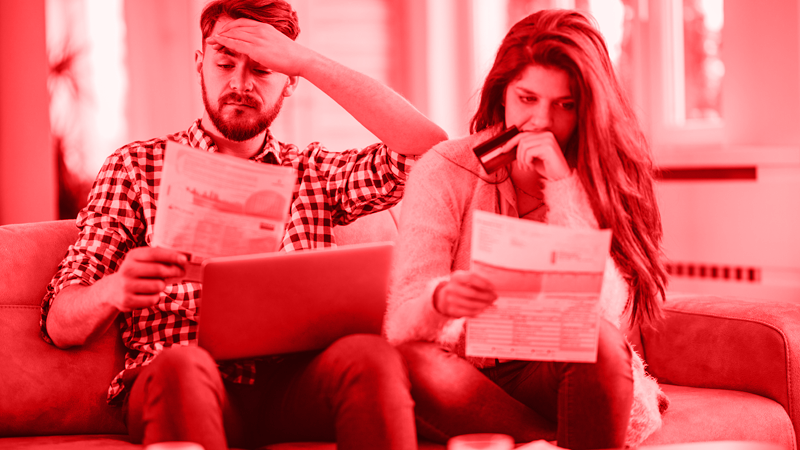 Can I get a mortgage with a bad credit rating?
Fear not! It's still possible to get a mortgage with a poor credit rating.
If you don't have the time to hunt down the most suitable deal for you, we do.
In fact, finding bad credit mortgage deals is what we do best.
Unlike the high street banks, we have access to more than 80 mortgage lenders, which means that more often than not, we can find the one that's right for your circumstances.
We even work with specialist bad credit mortgage lenders who are happy to consider mortgage applicants with a bad credit rating on a case-by-case basis.
All we need are some details from you, and we promise to do all the legwork to help you find the best bad credit mortgage deals available.
So, what is bad credit and how will it affect my chances of getting a mortgage?
Have you ever taken out a credit card or loan? Or maybe you let that chatty shop assistant talk you into applying for a store card two years ago (and you've probably never used it since). If so, you have a credit rating.
If you've kept to the repayment schedule and paid off your debts on time each month, chances are your credit score is pretty good. However, if you've missed the odd payment, or paid late, you may have a bad credit rating. This is because to lenders, it looks like you're struggling to repay your debts, but many now offer remortgages for debt consolidation. 
Why do I have a bad credit rating?
There are several different things that can contribute towards a poor credit score, which may have contributed to having a mortgage application declined – we've highlighted the most common reasons for a bad credit rating below:
Missed payments/defaults– failing to keep up with payments, or a history of making late payments can contribute towards a poor credit score. One missed payment may not be considered serious, however, if you've had a history of missing mortgage payments, you'll likely need to look at a specialist bad credit mortgage lender. Try to show a solid 6-12 months history of keeping up with your payments before applying for a mortgage.
CCJs – a county court judgement is when you've owed money to a person or company, and they've had to go to the courts to recover the funds. If you've had a CCJ but have 'fully satisfied' the CCJ, then you may still be able to get a mortgage. Most lenders will look at how it was paid and when – if it was only partially paid, then you may be restricted to specialist bad credit lenders only.
IVAs or debt management plans – if you have taken out an individual voluntary agreement (IVA) to help clear debts, then most lenders may require a larger deposit from you, and a history of keeping up payments on your debt management plan – however, there may be some bad credit mortgage providers that will consider your case.
Bankruptcy – you may still be able to get a mortgage if you've been declared bankrupt, however, lenders will need to know when the bankruptcy was discharged, and how any credit has been managed since.
Payday loans – it is still possible to get a mortgage if you've had a payday loans, but generally, payday loans are a clear sign of a bad credit rating. Ideally, most lenders will want to see that you can manage your money. If you've had payday loans in the past 12 months, the number of lenders available to you may not be as high, but we can still help you get a mortgage.
Don't worry just yet! The good news is that different banks and lenders all have their own criteria when assessing your credit score, meaning you may still be able to get a mortgage with a bad credit rating. However, poor credit history can make it more difficult to borrow money in the long run, especially if your house was repossessed. 
Can I get a mortgage with no credit history?
Plenty of people believe that it's best to steer clear of credit at all costs. It's easy to see why.
But you might be surprised to learn that in many cases, having no credit history can be almost as damaging as having a poor credit history!
After all, how will mortgage lenders know that you can be trusted to pay them back? Having no evidence of regular repayments on your credit report will normally make lenders think twice.
You can still get a mortgage with no credit history – contact us today to find out more.
How to get a mortgage with a bad credit rating
Improve your credit rating to increase your chances of getting a mortgage
Ready to make a change? If you want to improve your chances of getting a mortgage with a bad credit rating, here are some of the things you can do to take your credit score from bad to brilliant:
Make sure that you're registered on the electoral roll. You'll find it very hard to get credit otherwise.
Pay your bills on time. Even just paying your broadband contract on time each month shows lenders than you can manage your finances.
Check for any minor errors in your credit report. Any incorrect information can have a negative impact, so make sure that everything is up-to-date.
Ensure that you aren't linked to an ex-spouse via an old joint account that you've forgotten about. If their credit rating is bad, they'll drag you down with them too!
Get a credit card. Sounds counter-productive, right? But it isn't. Even if you're only accepted for a card that offers a low credit limit and a high interest rate, lenders will learn to trust you if you pay it off in full each month.
Settle down! If you move home regularly, it can make lenders feel uneasy. If possible, try to live at the same address for a considerable period of time.
And finally… stop checking your credit rating! Running credit checks too often is a big old red flag for many lenders. Nobody likes a red flag.
There are also special government schemes to help people secure a mortgage with poor credit e.g. shared ownership mortgages with bad credit.
Bad credit commercial mortgages are also useful for those looking for commercial properties with a poor credit history.
Quick help guide: applying for a mortgage after an IVA.
How long will it take to improve my poor credit rating?
Your credit rating is built up very slowly, meaning that any blemishes in your credit history could remain on your file for up to six years. After that time, missed payments are removed from your file. This means that there's always time to do something about your bad credit score!
Some unpaid bills will also carry more weight than others with most lenders.
For example, missing your credit card payment for three months on the trot last year is much more serious than one missed phone bill payment from three years ago.
Check out our mortgage rate history guide and our mortgage interest forecasting for the next 5 years here.
Start your bad credit mortgage application with us
Contact us today to discuss your bad credit mortgage options
You need a mortgage for bad credit. We're the mortgage experts.
No matter what your circumstances are, one of our friendly advisors would love to have a chat with you.
We can also help advise you on buy to let mortgages if you have poor credit.
Call us today on 01925 906 210 or contact us.